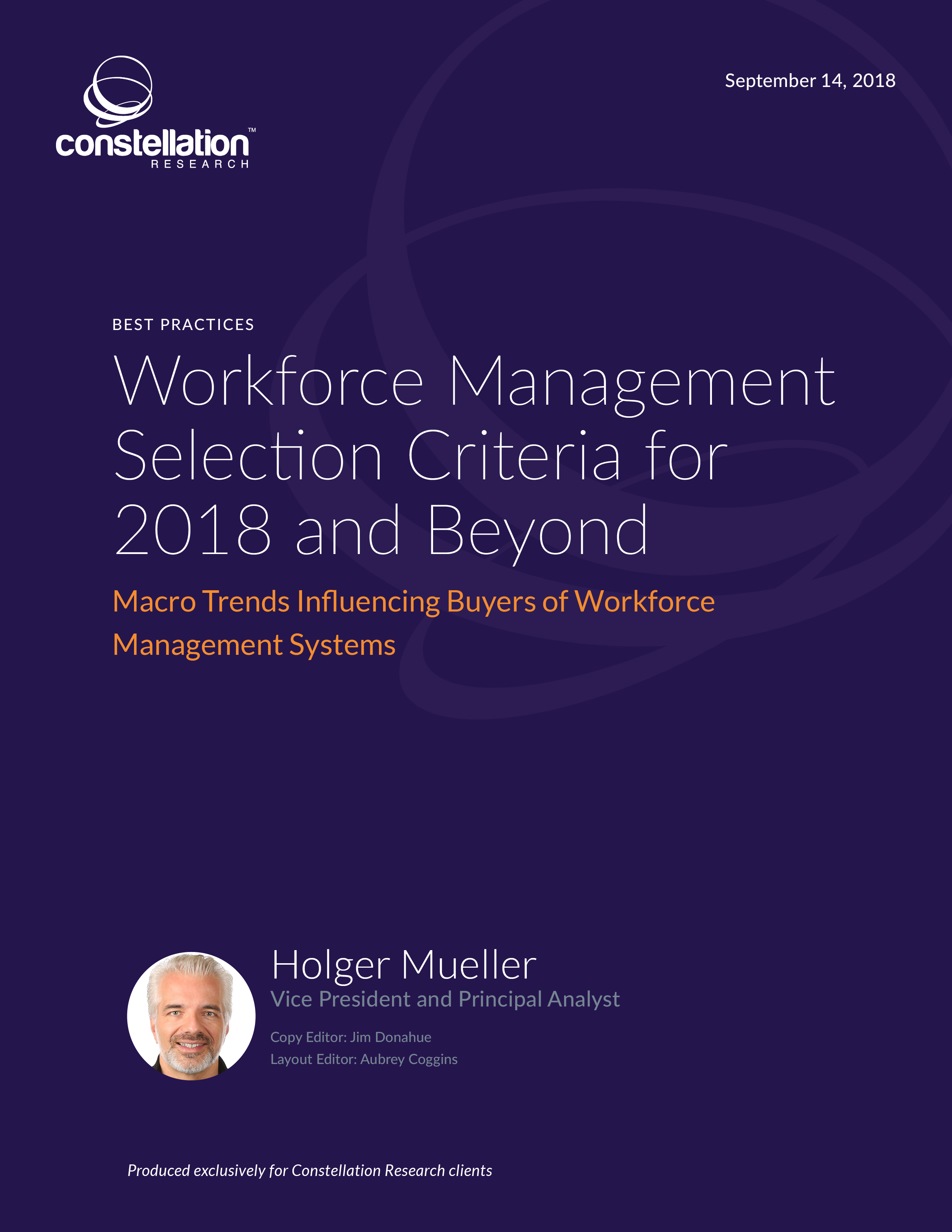 Macro Trends That Will Influence Buyers of Workforce Management Systems
This report is about the criteria that CxOs need to apply to the selection of workforce management systems. It also analyzes and discusses the top people trends that are affecting the workplace in general and workforce management specifically.
The report concludes with recommendations that will help enterprises select the right workforce management system.
Get Access to This Premium Content