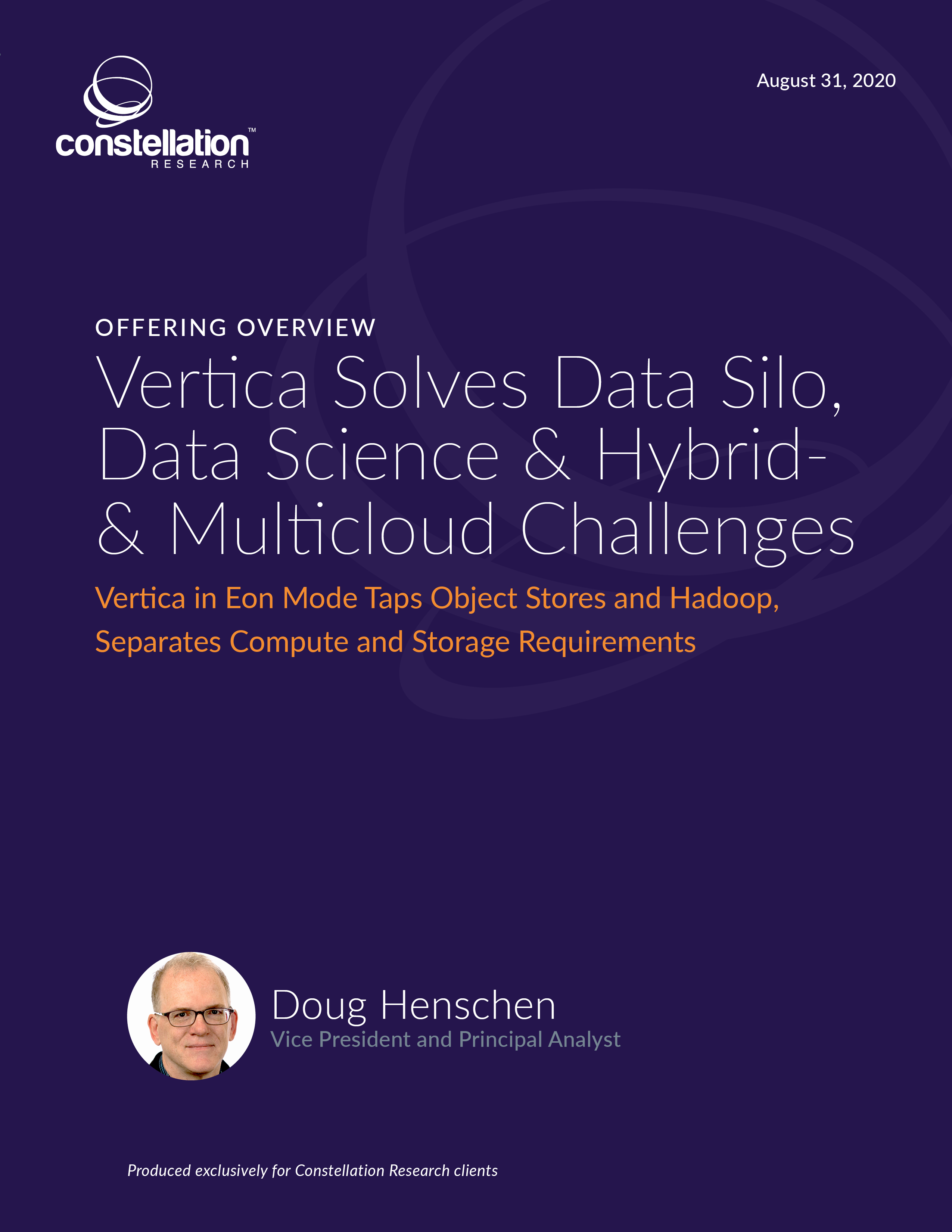 Vertica in Eon Mode Taps Object Stores and Hadoop, Separates Compute and Storage Requirements
Vertica is a leading analytical data platform, and it's among the most important products in the portfolio of Micro Focus International, Plc., a multibillion-dollar, U.K.-based global software company. Vertica was founded in 2005 and introduced in 2007 as a columnar, scale-out analytical database capable of powering ultra-high-scale analytics. It has since evolved to be more than a database. Today, Vertica is a modern analytical data platform that can unify myriad data sources in warehouse- and data-lake-style approaches; span SQL, multidimensional and data science analytical requirements; and adapt to on-premises, multicloud and hybrid deployment needs with flexibility and agility.

This Offering Overview provides an overview of Vertica, which is one of two top research and development investment priorities for Micro Focus. This report identifies key differentiators, examines functional capabilities, considers Vertica's strengths and weaknesses, and provides use cases, including three customer case studies. Technology buyers should use this report to evaluate Vertica for implementation.  
Get Access to This Premium Content