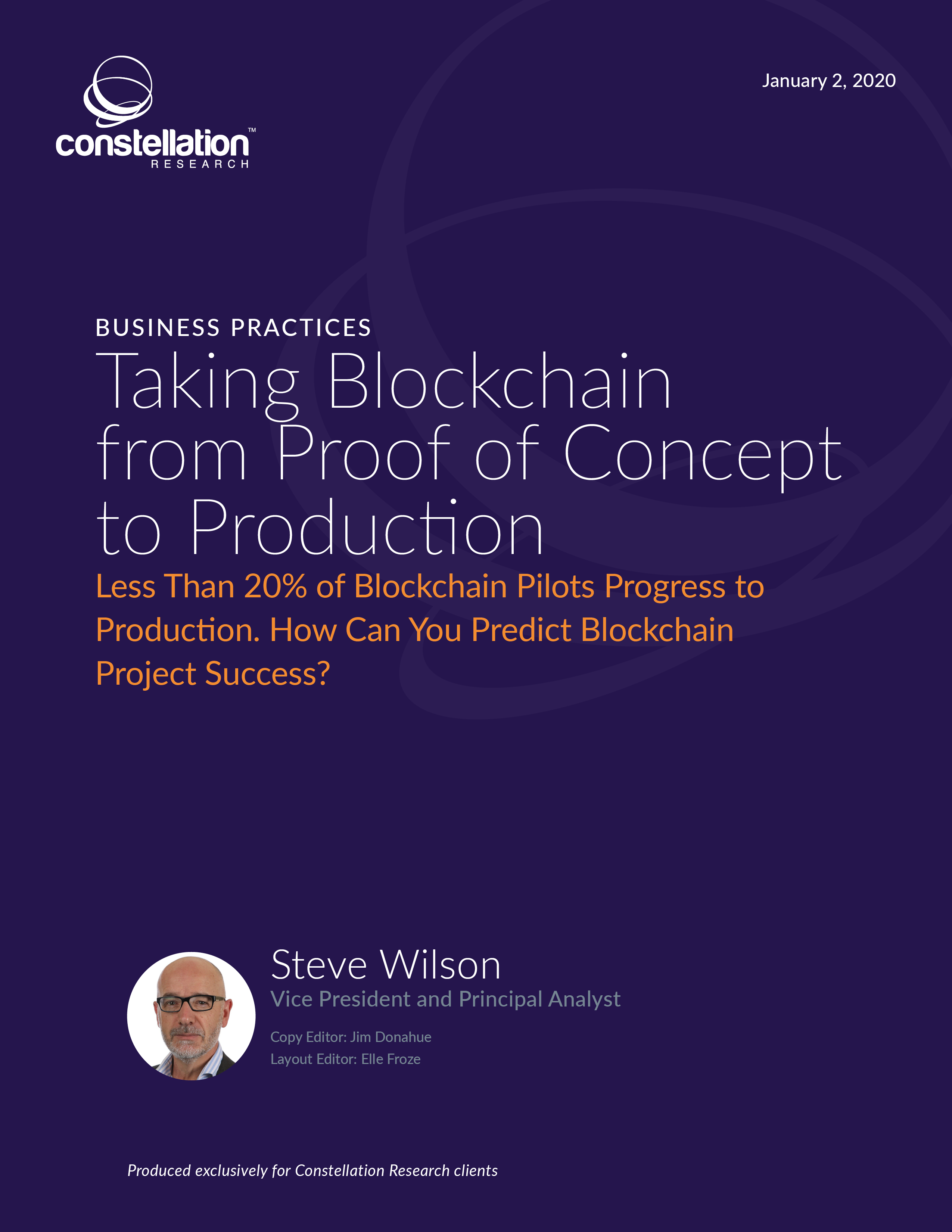 Less Than 20% of Blockchain Pilots Progress to Production. How Can You Predict Blockchain Project Success?
Between 80% and 90% of enterprise blockchain projects never proceed beyond proof of concept or pilot. While Constellation Research admires a "fail-fast" philosophy, we know that many of these projects were expected to proceed to production and that businesses are disappointed by the low conversion rate.
The blockchain movement started with the difficult aim of enabling total strangers to exchange e-cash directly, with no intermediaries or regulators. It has evolved, but the most sensible use cases still have this underlying theme: multiple parties at arm's length reaching agreement in real time on the state of a shared ledger. If an application doesn't have those characteristics, it might not be a good fit for blockchain. Constellation finds that most blockchain pilots fail to proceed because of a mismatch between the properties of the technology and the expectations of the enterprise.
This report examines the state of play in enterprise blockchain and the critical success factors in order to help organizations select their use cases with greater precision and put their pilots together with a greater chance of success. Managers should also anticipate that blockchain will require organizations to change some very basic practices and that managing such process changes will call for special attention.
Get Access to This Premium Content