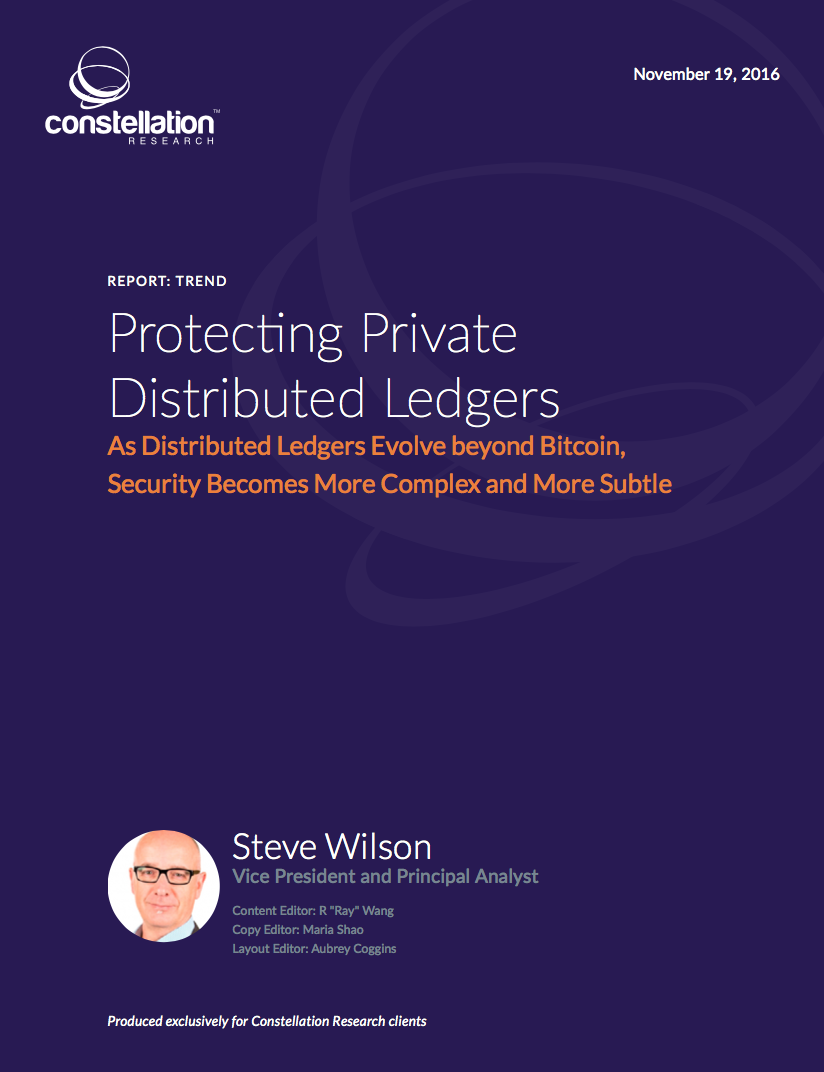 As Distributed Ledgers Evolve beyond Bitcoin, Security Becomes More Complex and More Subtle 

A whole new branch of Information and Communications Technology (ICT), Distributed Ledger Technologies, or DLTs, was spawned by the advent of blockchain. Designed at first in support of Bitcoin, blockchain has evolved rapidly beyond the original rarefied needs of cryptocurrency, to meet mainstream privacy and regulatory demands. 
Data protection for private DLTs is more subtle and more complex than for public blockchains. This report outlines the major security factors for private DLTs – access controls, encryption and operational hygiene – so as to help businesses adopting these novel technologies make robust purchase or investment decisions. 
This report assumes the reader is familiar with blockchain and DLTs, has arrived at a decision to implement them, and is now researching how best to build or buy DLT services. The previous Constellation reports Beyond the Hype: Understanding the Weak Links in the Blockchain and How to Conduct Effective Blockchain R&D address upstream blockchain evaluation and requirements analysis. And How to Secure Blockchain Technologies provides a more detailed security analysis. 
Get Access to This Premium Content