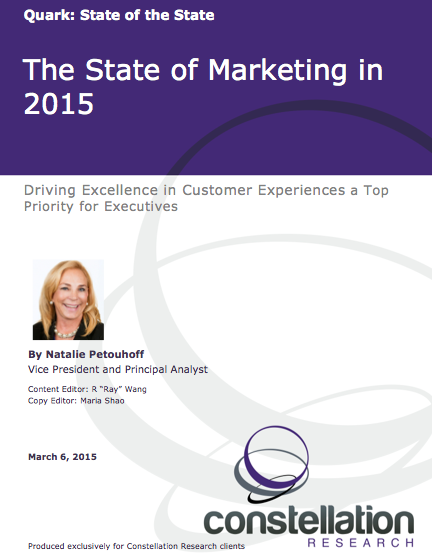 Driving Excellence in Customer Experiences a Top Priority for Executives 
This report identifies seven trends influencing the future of marketing, and explains how organizations should prioritize customer experience in the digital age. 
Constellation's state of marketing report considers the political, economic, societal, technological, environmental, and legislative forces influencing marketing in 2015. Constellation expects marketing and customer experience to continue to merge as customers transition to digital. Successful adaptation to this transition requires mastery of customer experience.  
Get Access to This Premium Content