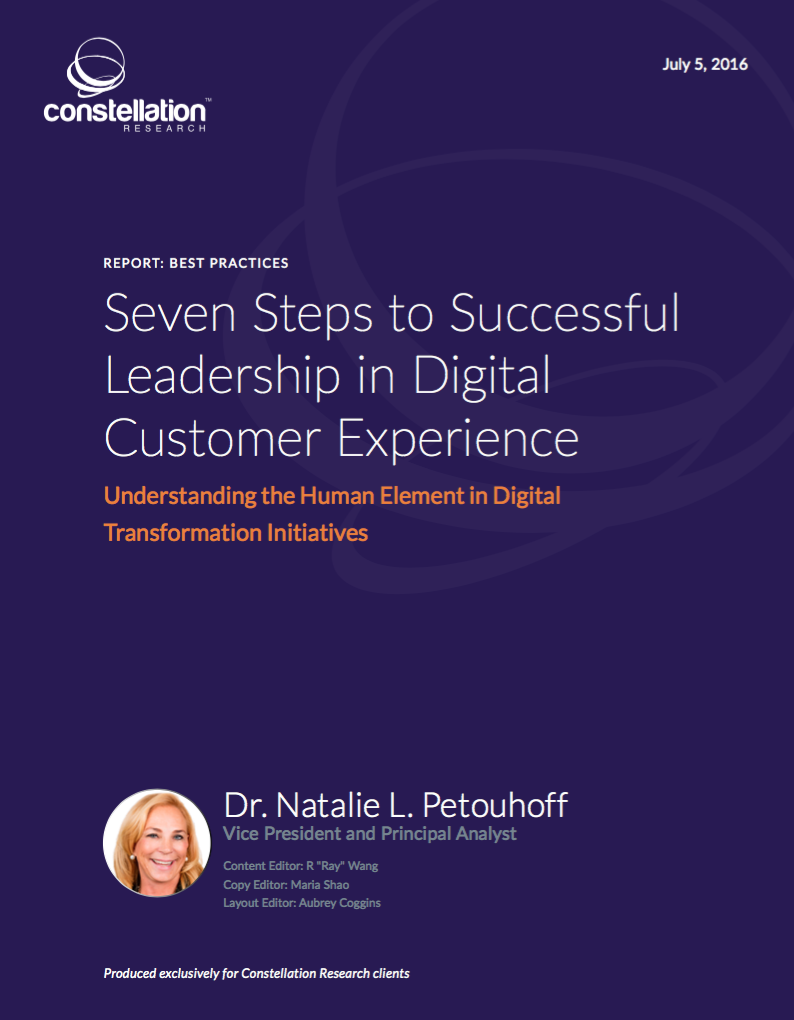 Understanding the Human Element in Digital Transformation Initiatives 
Delivering a seamless and successful customer experience (CX) means that many things in an organization need to change. It may mean moving software to the cloud, becoming more customer- focused, using new software, changing business processes and models, changing how people do their jobs, and using the Internet of Things (IoT). 
This report looks at the need for strong leadership to orchestra the planning and execution of new initiatives like customer experience, IoT or the cloud so that these digitally disruptive initiatives provide enhanced experiences for customers and are financially successful for the company. It examines why great leadership of organizational, process, and technology changes is mission critical. The paper also highlights that leading change is different from a general leadership role in an organization. 
A technology initiative is not just about changing a technology, but also about empowering people to feel good about the changes so they adopt them and do their jobs more effectively. Often, employees fear change, causing resistance to new ways of doing business, new technologies and new business models. New software, regardless of how good it is, cannot deliver great results unless the implementation is orchestrated well. This report looks at key characteristics of successful leadership of change. It also provides seven proven practices for orchestrating successful customer experience, cloud and IoT initiatives. 
Get Access to This Premium Content