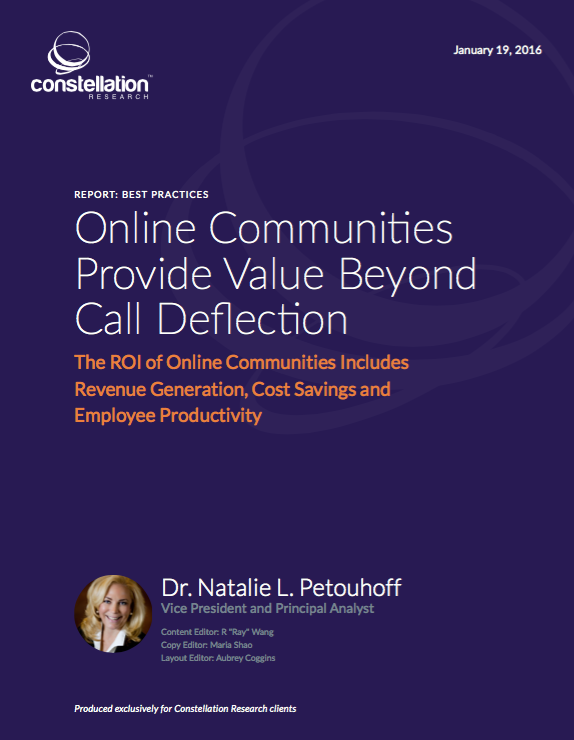 Online Communities Provide Value Beyond Call Deflection 
The expectation of the value of an online community is often associated with cost savings – just as call deflections can reduce the costs of customer service. While many cost savings are possible, there also are six major areas through which an online community can contribute to a company's revenue, profits and margins. The six areas are: increased revenue through new products and services; enhanced communications, marketing and public relations; improved employee engagement; better business cost efficiencies; expanded business value in customer service; and heightened senior leadership and board member business guidance. With this paper as a guide, leaders can create a basic blueprint to embark on a discussion about whether to create an online community, the value the community can provide, and how best to lead this key strategic initiative in their organization.  
Purpose & Intent:
This report examines the value that online communities can provide to a company. It has long been accepted that cost savings, like call deflection in customer service, represent a major reason to build an online community. But there are other major reasons for creating online communities. This paper examines six areas of value that online communities bring to the company. A business considering an online community can use this document for discussion and planning as it considers how the business can benefit from an online community. 
Get Access to This Premium Content