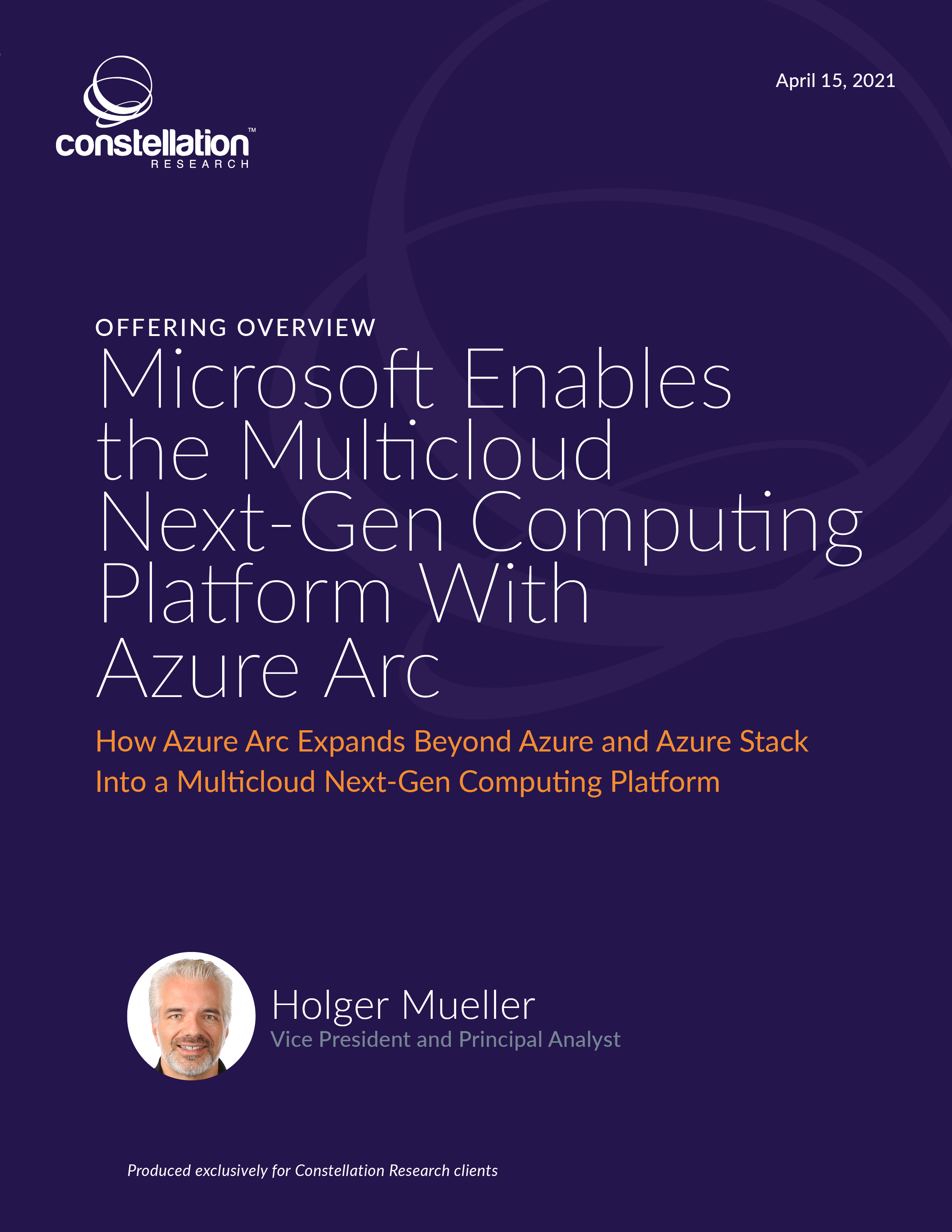 Executive Summary

This report provides an overview of how Microsoft Azure Arc has expanded the Microsoft value proposition for next-generation computing platforms. Microsoft was the first vendor in this Constellation Market Overview to announce a next-generation computing platform with the announcement of Azure Stack at the Microsoft Build developer conference in San Francisco in 2015.  Delivered on partner hardware, Azure Stack became available in July 2017 for enterprise consumption.  

Microsoft has continually expanded its Azure Stack capabilities through the years, increasing what matters most to CxOs: Identicality  of the technology stacks in both the cloud and on-premises. Higher Identicality means higher workload portability between the supported platforms. 

At Ignite in 2019, Microsoft expanded its next-generation computing platform capabilities substantially with the announcement of Azure Arc, a more powerful control plane that extends the single pane of glass for enterprises beyond "just" Azure and Azure Stack. In fact, enterprises can manage not only any Windows and Linux server running bare metal in a virtual machine (VM) or any other public cloud infrastructure as a service (IaaS), but also can manage Kubernetes clusters, deploy Kubernetes workloads, and run data services such as SQL Azure and PostgreSQL, effectively making Azure Arc the widest-reaching control plane covered in this Constellation Market Overview. 

The other vendor offerings covered in the Constellation Market Overview are (in alphabetical order) AWS Outposts,  Google Anthos,  IBM Cloud Private (and soon IBM Satellite), Microsoft Azure Stack,  and Oracle [email protected].  Also of note for readers may be the recent Offering Overview of Mirantis Docker Enterprise Container Cloud.  
Get Access to This Premium Content