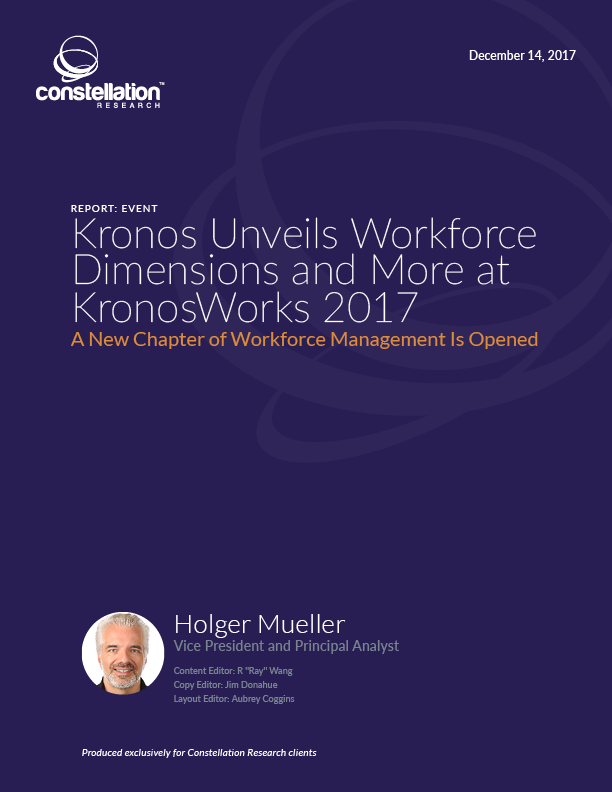 A New Chapter of Workforce Management Is Opened
Constellation attended Kronos' user conference, KronosWorks 2017, held in Las Vegas, November 12–15, 2017, at the Aria Resort and Casino. This year's KronosWorks was well attended, as were previous years' events. Partner interest seemed to be at a new high, with a very good show-floor presence, almost a Who's Who of the human capital management software vendor and service provider market.
Kronos used the conference to launch its newest product, Workforce Dimensions. This was likely an effort of around three years, which Kronos managed to keep under wraps until recently, when it first shared its Workforce Dimension plans at its analyst meeting in September, when the product was still code-named "Falcon." Kronos also made important announcements for its other key products, Workforce Central and Workforce Ready, at KronosWorks.
This event report gives our first insights into the key announcements and development from KronosWorks 2017.
Get Access to This Premium Content