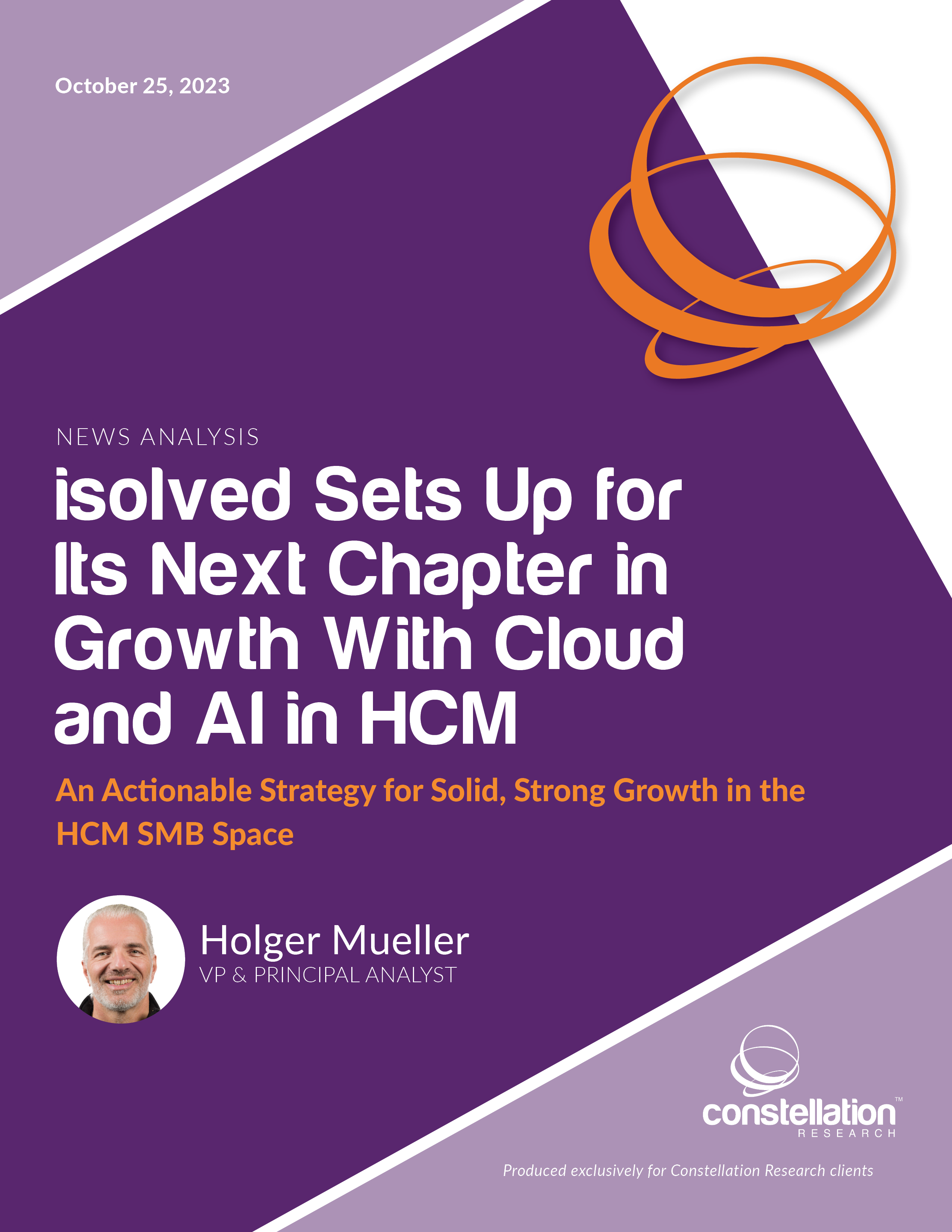 Executive Summary

isolved held its largest customer and partner conference, Connect, in Palm Desert, California, in October 2023, and Constellation Research was invited. It was able during the event to assess the progress of the vendor, evaluate strategy, and talk in depth with customers and partners. 

As enterprises need better human capital management (HCM) automation, they rely on suites. Today the completeness of an HCM suite, coupled with advantageous uptake of generative artificial intelligence (GenAI), determines success and potential for enterprises. 

At its user conference, isolved demonstrated successfully that it has an innovative and complete HCM suite and a clear path for how to augment its automation with AI/GenAI. With isolved's differentiated growth strategy relying on mergers and acquisitions in the company's ecosystem, customers have a great vendor in the HCM small and midsize business (SMB) space. Prospects as well need to take note of the combined commercial and innovation strategy the isolved team has put in place. All conversations held at Connect point in a positive direction. 
Get Access to This Premium Content