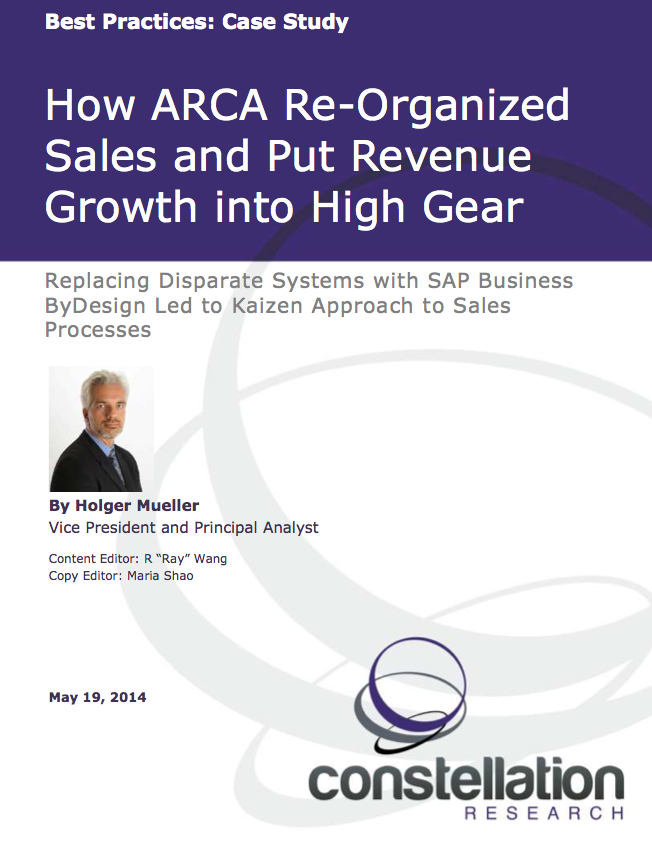 Replacing Disparate Systems with SAP Business ByDesign Led to Kaizen Approach to Sales Processes
ARCA is a leading vendor of cash solutions. Faced with unpredictable sales, the enterprise boldly re-organized its sales efforts and is now experiencing, almost two years after restructuring, 68 percent annual sales growth.
Bring disruptive innovation to your organization. Learn more about Constellation Academy. 
Get Access to This Premium Content