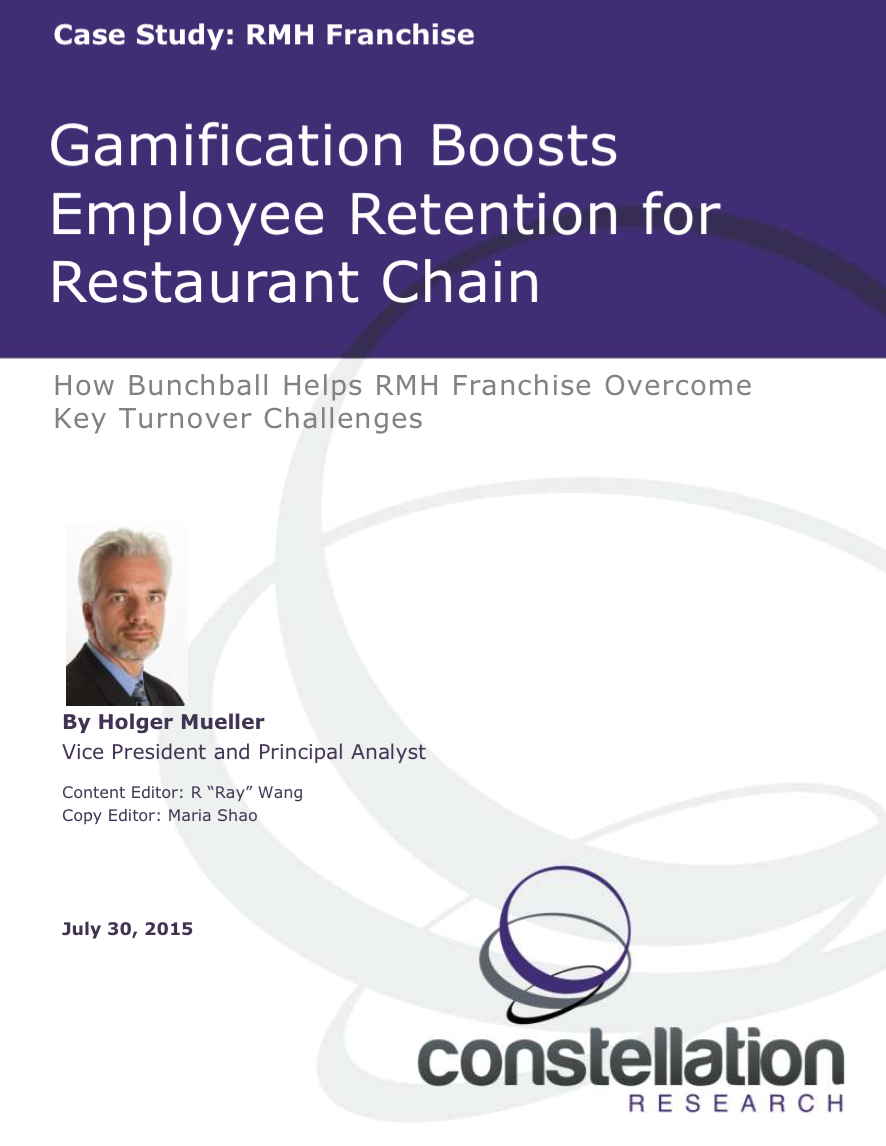 Case Study: RMH Franchise - Bunchball
Bunchball Helps RMH Franchise Overcome Key Turnover Challenges 
RMH Franchise Corp. was founded in 2012 with a business plan to acquire and operate Applebee's Neighborhood Grill & Bar restaurants. 
As is common for the restaurant industry, RMH faced high employee turnover. Attrition costs are high in the restaurant industry, as team members that work well together and employees that are trained according to franchise and corporate standards cannot be replaced quickly and cheaply. 
An HR professional of RMH, Robin Jenkins, introduced gamification platform, Bunchball, to RHM to reduce employee turnover through higher employee engagement. 
Robin Jenkins won the 2014 SuperNova Award for the Future of Work. 
Get Access to This Premium Content