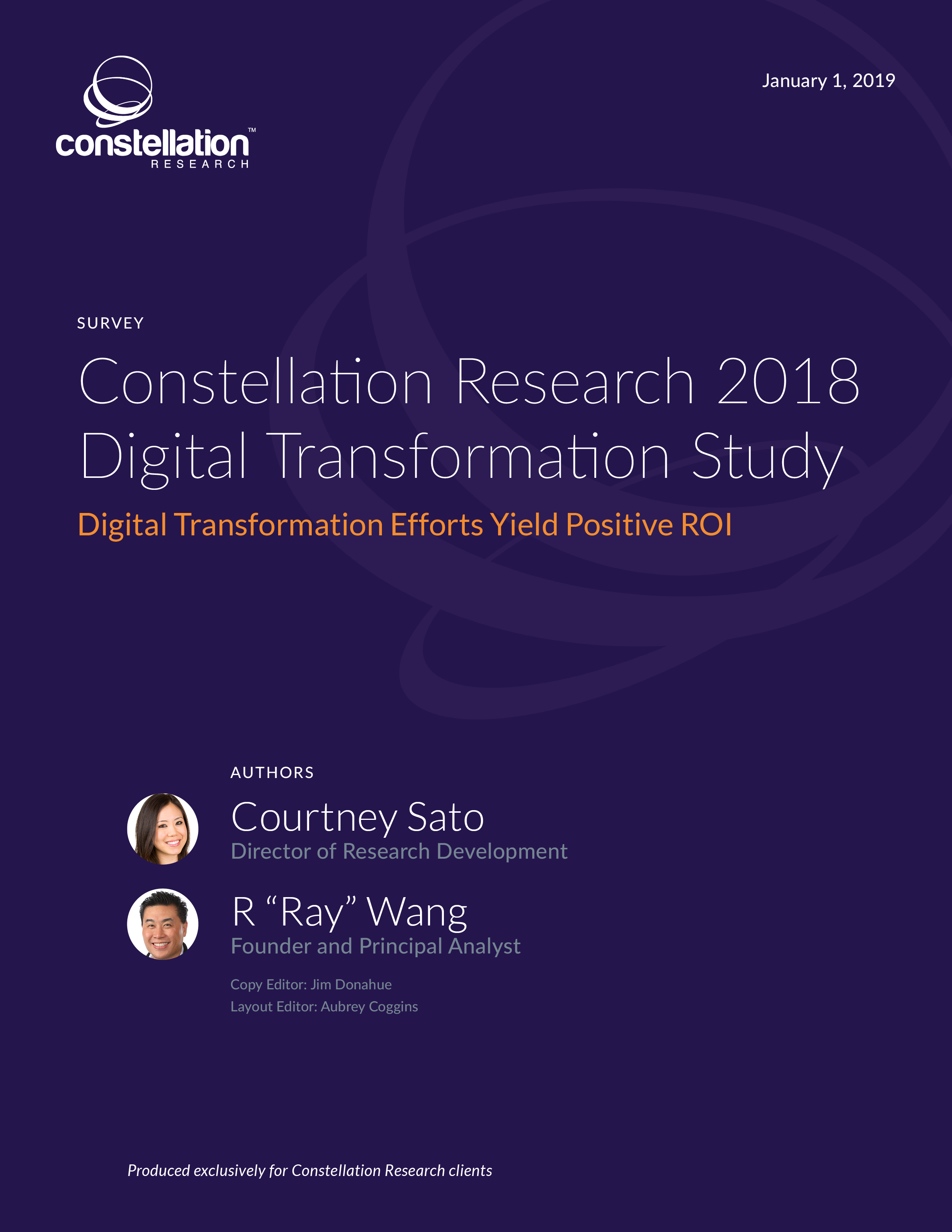 Digital Transformation Efforts Yield Positive ROI
This report examines the state of digital transformation among the first movers, early adopters and fast followers that constitute Constellation Research's subscriber base.
This report is based on findings from the Constellation Research 2018 Digital Transformation Survey, in which Constellation asked survey respondents to identify the major priorities of their digital transformation efforts today, who is leading digital transformation, impediments to digital transformation, challenges that particularly vex executives, the state of implementation of emerging technologies, the state of investment in maturing digital technologies, workforce issues and digital transformation's impact on innovation in the enterprise.
While organizations' digital transformation strategies may have varied goals and challenges, one thing is clear: with 68 percent of respondents reporting positive ROI for digital transformation strategies, digital transformation is now a profitable endeavor, and many are enjoying its results. 
Eighty-one respondents completed the survey in the second and third quarters of 2018. We collected responses from Constellation's subscriber base on Constellation's website and ZDNet.com.
Open research: download free of charge.
Download Research
Click to Download Report