As it's always been the case with emerging technologies, consumers adopt them in small increments. Aside from rare groundbreaking new products like the iPhone, consumers are looking for simple, small improvements to digital solutions and devices that they are already familiar with. Because for the average consumer, the barrier to experience – or unfamiliarity with a new technology - is more costly and disruptive than its potential benefit.
At the closing of 2019, the common belief was that new digital tools and new immersive technologies like AR and VR, visual search, or AI-powered virtual assistants were going to be adopted slowly in the consumer sector. Starting to really get traction in 2023, with the projected mass launch of multiple types of AR glasses and proliferation of 5G. But the COVID-19 pandemic has greatly accelerated consumers' need to interact with one another, with products, with information and with entertainment - remotely, in a more immersive way.
Anywhere/Anytime Redefines Omnichannel as Consumers' Behavioral Changes are Here to Stay
Consumers behaviors have forcefully and abruptly changed and will keep modifying future interactions between brands and consumers. Consumers are often unable or unwilling to go to a store, more cautious about germs, crowds and travel. They are rediscovering and adapting to a life lived much more at home. So product interaction, brand interaction, impulse buys have to be delivered anywhere, anytime. Expanding the definition of omnichannel to fully include immersive technologies like AR and VR, delivered seamlessly through AI-powered applications. They need to try-on, try-out or at least feel like they can interact with products virtually – from make-up, to shoes, to cars, to clothing, to furniture. They need to step into a brand's world and get a sense for what it represents without walking into a perfectly set up flagship store. Brands have also clearly identified their needs.
Virtual music, sports and gaming are showing incredible user growth. They are blending with commerce and are the most promising platforms to develop experiential shopping. Travis Scott's concert on Fortnite – attended by 12 million people – grossed him $20 million, in large part due to the in-event sale of merchandise.
A recent Accenture study points out that 47% of consumers say that immersive tech makes them feel connected with products and that they would pay extra for a product if they could customize it or personalize. Their motivations for trying out immersive technologies when shopping online include:
52% - viewing products without visiting the store
42% - assessing product features and capabilities
42% - experiencing products before purchasing
39% - increasing confidence in purchasing decision
29% - changing, customizing or personalizing products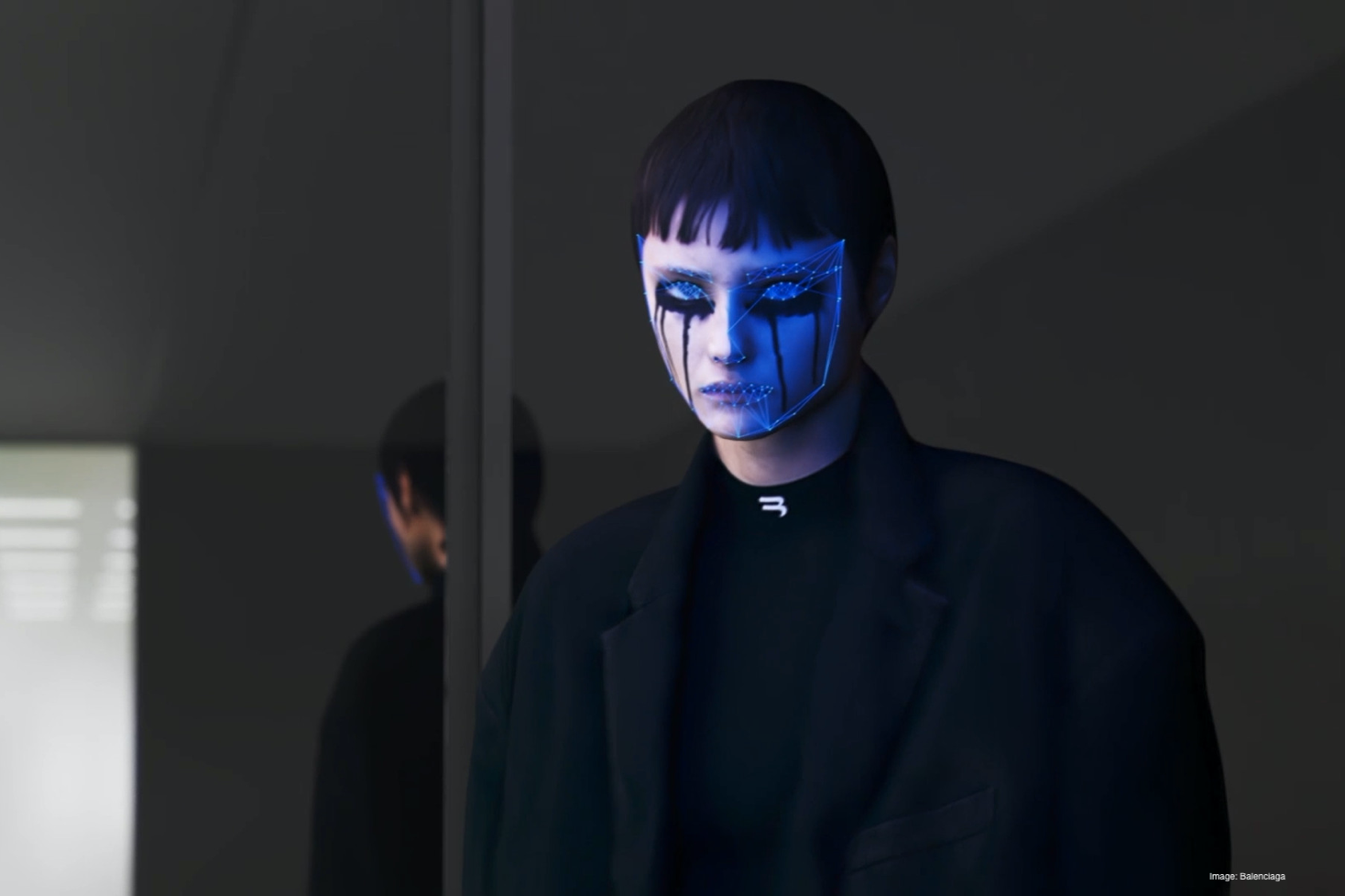 Cross-Platform Solutions Address Gap in Current Tech Capabilities
Unexpectedly, the demand has surpassed the offer. Since XR devices, and the infrastructure needed to deliver those experiences are still not main-stream, the ecosystem is rushing towards the production of cross-platform solutions in learning, communication, shopping, gaming. The purist view of XR gives way to the quick integration of AR/VR in web and mobile, with solutions no longer developed to run only on fully immersive devices – like the Quest or Hololens. And consumers are responding very well, being more than willing to give up a deeper level of immersion in exchange for using a more familiar and accessible device. So AR and VR, first thought of as separate tools or disciplines, are merging with more traditional digital solutions and are becoming common place. We now expect AR elements and functionality in communication tools through filters or lenses, in any gaming app, when shopping for furniture (Wayfair), when trying on make-up or hair colors (11 beauty brands offering AR try-on), when trying on sneakers of any kind (Gucci). We expect to purchase from an AR pop-up store while communicating with friends on Snapchat (American Eagle). Similarly, we expect web-based VR functionality when browsing through a store (Dior), watching a virtual concert (Travis Scott on Fortnite), or virtually participating to a fashion show (Balenciaga).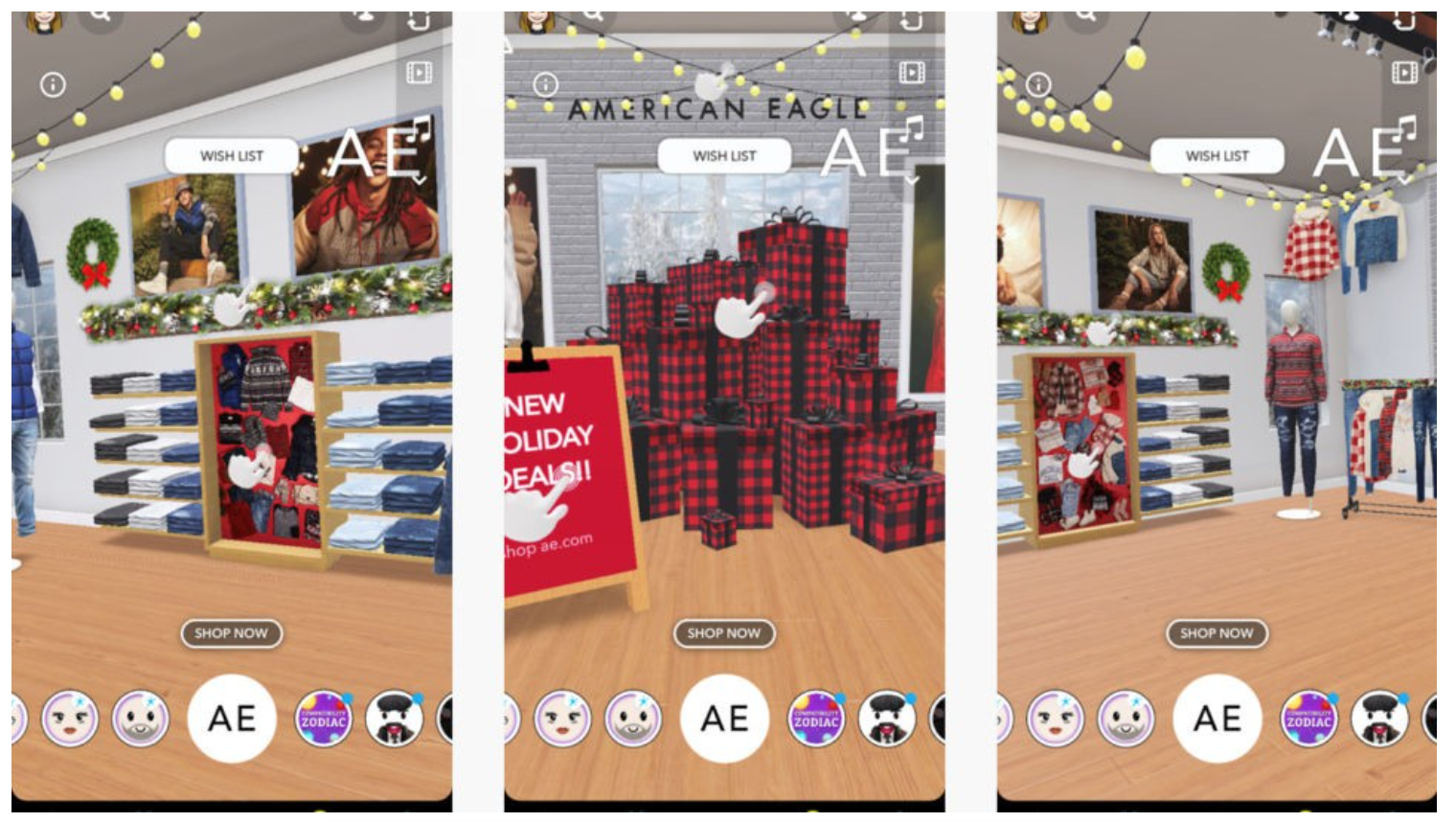 Gaming and Social Media Platforms Will Compete with Pure Commerce Platforms
A new competitive landscape and digital partner ecosystem is emerging. Large experience-led consumer platforms like Snapchat, Facebook, Epic, Niantic, Apple, Steam seem to be perfectly positioned to create the future of digital consumer interaction, expanding from their leadership in gaming, entertainment and communication. These platforms can rely on:
Their large user base
The social interactions and the influencers
The integration of AR/VR elements
Their proprietary game engines or AR development tools
The hardware (most of them)
A pre-established integration with eCommerce and payment systems
A library of 3D assets, created or crowd-sourced
The partnerships with infrastructure players for heavy content distribution
An established developer ecosystem
Access to users' behavioral data
The Bottom Line – What does this mean for brands and XR ecosystem players?
The real transformative future of commerce and advertising is not just based on adding AI enabled AR/VR functionality to an old and tried list of products. But in truly bringing shopping and ads inside any experience that a user might be immersed in. Virtual music events, virtual sport events and gaming in particular are ripe to be the feeding ground for the development of these new commerce interactive solutions and experiences.
To start, brands need to create a 3D library of their unique assets – products, stores, manuals, but also manufacturing facilities and machinery. Then use and distribute the assets internally – for product design, training, digital catalogs – as well as externally for ads and commerce on entertainment, sport or social media immersive properties. Easy-to-use tools to create 3D objects are becoming common place. For example, Unity is integrating RestAR – an AI-based 3D capture tool – in Unity Forma. Obsess helps recreate high quality, shoppable interactive 360 stores. Amazon Made For You helps shoppers create a 3D virtual body double to purchase made-to-measure clothing. Snap is partnering with Unity to bring its Snap Kit tools to game developers and increase reach of in-game ads
Experience-led social media and gaming platforms need to capitalize on their audience and events – like virtual concerts, virtual sports, gaming and influencers – to grab part of the ever-growing digital commerce market. They need to integrate new functionality on top of their gaming and communication engines to provide seamless in-event commerce and advertising. And create a new paradigm for shopping and advertising, where users' full immersion in an experience leads to themed, impulse purchases.