DisrupTV is a weekly Web series with hosts R "Ray" Wang and Vala Afshar. The show airs live at 11:00 a.m. PT/ 2:00 p.m. ET every Friday. The audience can expect A-list guests, the latest enterprise news, hot startups, insight from influencers, and much more. Tweet questions to #DisrupTV or @DisrupTVShow. We broadcast live on Zoom. 
Show Link: https://www.youtube.com/user/ConstellationR
Featured Guests: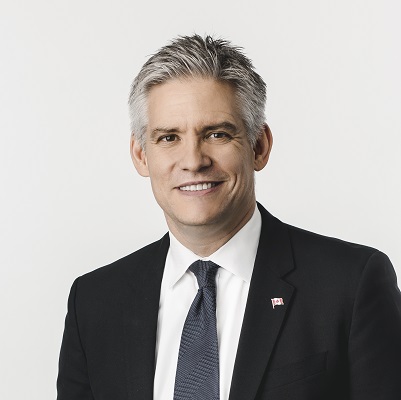 Mike Lake
Canadian Member of Parliament
Mike is the Member of Parliament for Edmonton-Wetaskiwin, and was first elected in 2006. After his re-election in October, 2008, Mike was appointed Parliamentary Secretary to the Minister of Industry, a position to which he was re-appointed after the May 2011 election.
On September 13, 2012 Mike was sworn into the Queen's Privy Council, after being asked by Prime Minister Stephen Harper to serve on a Cabinet Committee tasked with efforts to balance the federal budget. On October 21, 2019, he was re-elected to a fifth term, receiving the highest vote total out of all candidates, from all parties, across the country. He currently serves as the Shadow Minister for International Development.
Prior to entering federal politics, Mike worked for 10 years with the Edmonton Oilers Hockey Club where he served as National Accounts Manager, Director of Ticket Sales and Group Sales Manager. Mike holds a Bachelor of Commerce (with distinction) from the University of Alberta.
Mike has two children, a son Jaden, 24, and daughter Jenae, 21. The Lakes have been active supporters of autism organizations, families and individuals across the country, and around the world, while sharing their story of life with Jaden, who has autism.
Follow him on Twitter: @MikeLakeMP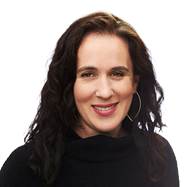 Leah Belsky
Chief Enterprise Officer
Coursera
Prior to joining Coursera, Leah Belsky was a Senior Executive at Kaltura, an Intel Capital funded video technology company. She led the company from $1 million to $50+ million in revenue, overseeing Kaltura's 160-person global customer growth, operations, professional services teams, launching Kaltura's education business and European operations, and driving key parts of the product and business vision. Leah began her career at the World Bank and National Institutes of Health, served on President Obama's Technology Policy Committee, and remains a member of the Council on Foreign Relations. She also sits on the Boards of Engine Advocacy and Public Knowledge, leading technology and startup policy organizations that promote freedom of expression, innovation, and access to knowledge. Leah is a graduate of Yale Law School and received her undergraduate degree from Brown University.
Follow her company on Twitter: @coursera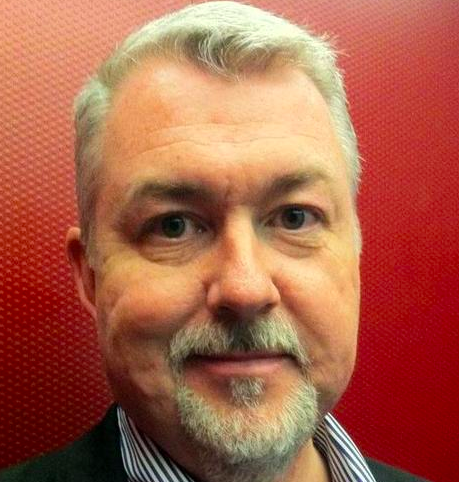 Dion Hinchcliffe
VP & Principal Analyst
Constellation Research
Dion Hinchcliffe is an internationally recognized business strategist, bestselling author, enterprise architect, industry analyst, and noted keynote speaker. He is widely regarded as one of the most influential figures in digital strategy, the future of work, and enterprise IT. 
He is currently Vice President and Principal Analyst at Constellation Research and Chief Strategy Officer at 7Summits. Dion is a recognized industry expert on the topics of digital transformation, digital workplace, social collaboration, API strategy, social business, Service-Oriented Architecture (SOA), online business models, CIO issues, digital business, and next-generation enterprises. His thought leadership can be found on ZDNet, ebizQ, On Digital Strategy, and the Enterprise Irregulars. He also co-authored Web 2.0 Architectures for O'Reilly as well as the bestselling Social Business by Design (John Wiley & Sons, 2012).
Dion was recently identified, through data analysis by Robert Half Technology, as one of the top 3 people mentioned most by CIOs worldwide. Industry analytics firm Onalytica ranks Dion as the #2 influencer globally on the subject of digital transformation. He remains a practicing enterprise architect with over a dozen in-production cloud/SaaS services in the social, mobile, and enterprise industries. He has keynoted or spoken at hundreds of leading industry conferences including CeBIT, Enterprise Digital Arena, KMWorld, IT Roadmap, Dreamforce, CIO Perspectives, AIIM Conference, IBM Connect, and numerous other industry events. 
You can follow him on Twitter: @dhinchcliffe