DisrupTV is a weekly Web series with hosts R "Ray" Wang and Vala Afshar. The show airs live at 11:00 a.m. PT/ 2:00 p.m. ET every Friday. The audience can expect A-list guests, the latest enterprise news, hot startups, insight from influencers, and much more. Tweet questions to #DisrupTV or @DisrupTVShow. We broadcast live on Zoom. 
Show Link: https://ConstellationR.zoom.us/j/564185114
Featured Guests:
Kira Makagon
Chief Innovation Officer
RingCentral
Kira Makagon leads global product, user experience, engineering, and operations. She is a critical driver in defining RingCentral's product strategy and in bringing to market RingCentral's robust communications and collaboration solutions. Makagon is also passionate about superior user experiences. Throughout her career, she has pioneered multiple breakthrough industry solutions and companies, garnering a reputation as a visionary product and business leader.
 
Before joining RingCentral, Makagon founded and served as CEO and president of Red Aril, a real-time audience and media optimization platform acquired by Hearst Corporation. Prior to that, she co-founded and held executive and board positions at flagship online marketing and CRM companies, including Octane Software, acquired by E.piphany, and Scopus Technology, acquired by Seibel.
Makagon holds a bachelor's degree in computer science from the University of California, Berkeley, and an MBA from the Haas School of Business at UC Berkeley. She serves as an advisor to entrepreneurs and early-stage companies, including Illuminate Ventures, and is a member of the Board of Directors at Calix.
 
As well as being a prominent and frequent speaker at many industry events, Makagon has received numerous awards, including a 2018 San Francisco Business Times Forever Influential Honor Roll award, a 2016 Silver Stevie for Female Executive of the Year, a 2016 Most Influential Women in Business from the San Francisco Business Times, a 2015 Women of Influence from the Silicon Valley Business Journal, and a 2015 Golden Bridge Business and Innovation award.
Follow her on Twitter: @kiramakagon
 
Scott Britton
Co-Founder
Troops.ai
Scott Britton is the Co-Founder of Troops where he heads up growth. Prior to this he was a business development executive at SinglePlatform where he built out one of the largest local data publishing networks in the world before the company sold to Constant Contact for $100m. He was selected to Forbes 30 under 30 list and received a BA from Princeton University.

Follow him on Twitter: @britton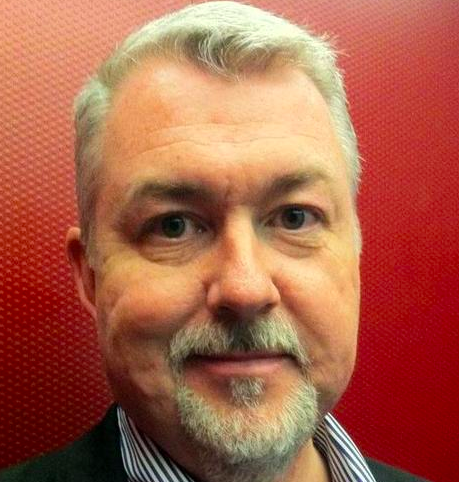 Dion Hinchcliffe
VP & Principal Analyst
Constellation Research
Dion Hinchcliffe is an internationally recognized business strategist, bestselling author, enterprise architect, industry analyst, and noted keynote speaker. He is widely regarded as one of the most influential figures in digital strategy, the future of work, and enterprise IT. 
He is currently Vice President and Principal Analyst at Constellation Research and Chief Strategy Officer at 7Summits. Dion is a recognized industry expert on the topics of digital transformation, digital workplace, social collaboration, API strategy, social business, Service-Oriented Architecture (SOA), online business models, CIO issues, digital business, and next-generation enterprises. His thought leadership can be found on ZDNet, ebizQ, On Digital Strategy, and the Enterprise Irregulars. He also co-authored Web 2.0 Architectures for O'Reilly as well as the bestselling Social Business by Design (John Wiley & Sons, 2012).
Dion was recently identified, through data analysis by Robert Half Technology, as one of the top 3 people mentioned most by CIOs worldwide. Industry analytics firm Onalytica ranks Dion as the #2 influencer globally on the subject of digital transformation. He remains a practicing enterprise architect with over a dozen in-production cloud/SaaS services in the social, mobile, and enterprise industries. He has keynoted or spoken at hundreds of leading industry conferences including CeBIT, Enterprise Digital Arena, KMWorld, IT Roadmap, Dreamforce, CIO Perspectives, AIIM Conference, IBM Connect, and numerous other industry events. 
You can follow him on Twitter: @dhinchcliffe