DisrupTV is a weekly Web series with hosts R "Ray" Wang and Vala Afshar. The show airs live at 11:00 a.m. PT/ 2:00 p.m. ET every Friday. The audience can expect A-list guests, the latest enterprise news, hot startups, insight from influencers, and much more. Tweet questions to #DisrupTV or @DisrupTVShow. We broadcast live on Zoom. 
Show link: https://ConstellationR.zoom.us/j/713343861
Or iPhone one-tap :
    US: +16699006833,,713343861#  or +16465588656,,713343861# 
Or Telephone:
    Dial(for higher quality, dial a number based on your current location): 
        US: +1 669 900 6833  or +1 646 558 8656 
    Webinar ID: 713 343 861
    International numbers available: https://zoom.us/u/ab3sZOcCVc
 
Featured Guests: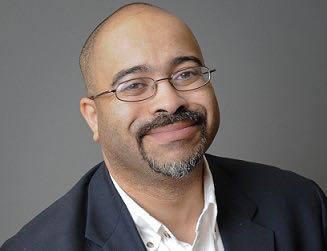 Brent Leary
Partner
CRM Essentials
Brent Leary is a CRM industry analyst, advisor, author, speaker and award-winning blogger. He is co-founder and Partner of CRM Essentials LLC, an Atlanta-based CRM advisory firm covering tools and strategies for improving business relationships. He is the chair of CRM Evolution 2019, CRM Magazine's annual industry event. Leary's new blog, Voices Carry, is featured on ZDNet and focuses on how voice-first devices and interfaces are changing the rules of customer engagement.  He writes regularly for CRM magazine and The Atlanta Tribune, where he also serves on the editorial advisory board. Leary hosts the weekly One on One conversation series for Small Business Trends, and co-hosts two video podcasts - The CRM Playaz and Watching Amazon. He is in the process of writing his next book, "The Amazon Effect: How a New Customer Culture is Creating Crazy New Business Opportunities and Killing Companies That Won't Adapt," due out in 2019.  
Follow on Twitter: @BrentLeary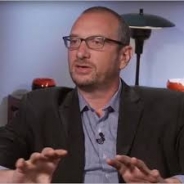 Esteban Kolsky
Principal & Founder
ThinkJar

Esteban Kolsky is the Principal and Founder of ThinkJar, an advisory and research think-tank focused on Customer Strategies. Kolsky serves as an advisor to Constellation Research and has over 25 years of experience in customer service and CRM consulting, research, and advisory services. Most recently he spent eight years at Gartner, focused on Customer Service and CRM research. While there he coined the terms for EFM (enterprise feedback management) and CIH (customer interaction hub).
In addition, he researched and wrote on the social networking topics that led to today's revolution and assisted Fortune 500 and Global 2,000 organizations in all aspects of their CRM deployments.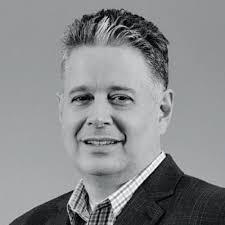 Jesús Hoyos
Managing Partner and Founder
Solvis Consulting LLC
As the Managing Partner and founder of Solvis Consulting, Jesús Hoyos has over 22 years of experience providing leadership in the execution of CRM and Martech initiatives. Throughout his career he has assisted clients, vendors, and team members with business processes, requirements, project management, quality assurance, business cases and best practices. Jesus is also an Independent Analyst, Speaker, Blogger and Influencer for the CRM, Martech and Social Media Industry in Latin America.
Before founding Solvis, he was the Regional Domain Partner for Customer Management Solutions in Latin America for Cambridge Technology Partners, and prior to CTP, he was a CRM developer and consultant at Data Code, Inc. At Solvis, he has worked with high profile international companies in Canada, United States, Spain, Mexico, Africa, Puerto Rico, Colombia, Peru, Venezuela, Brazil, Panama and Argentina executing CRM and Martech strategies and implementing customer engagement ecosystems. Jesus is also a co-founder of the Social Media Club Mexico City. Jesus is also a Primary judge at CRMIdol, a world-wide CRM contest for small and medium sized CRM vendors. Jesús graduated from Iowa State University with a degree in Business Administration with MIS.
Follow him on Twitter: @jesus_hoyos 
Paul Greenberg
Author, Founder & Managing Principal
The 56 Group
Paul Greenberg is founder & Managing Principal of The 56 Group, LLC, an advisory firm, focused on CRM and Social CRM strategic services.
His book, CRM at the Speed of Light now in its 4th edition, is in 9 languages and been called "the bible of the CRM industry". It has been used by more than 70 universities as a primary text.
Currently, Paul, often called the "Godfather of CRM", sits on the Global Advisory Board of the SEAT Consortium as the only non-sports professional of a sports business professionals organization & is a member the University of Texas System's Transformation Project Advisory Board.
Paul has been the EVP of the CRM Association, the Chairman of the University of Toronto's Rotman School of Management CRM Centre of Excellence Board of Advisors, a Board of Advisors member of the Baylor University MBA Program for CRM majors, & co-chairman of Rutgers University's CRM Research Center.
Paul works both with customer-facing technology vendors and practitioners to craft go-to-market strategies, engagement programs, product development road maps, marketing/messaging & outreach among other things.
Paul is considered a thought leader in CRM, often called "The Godfather of CRM." He has been published in numerous industry and business publications over the years. He was elected to CRM magazine's CRM Hall of Fame in 2010 – the first non-vendor related thought leader in its history. He also writes on customer-facing matters for CBS's ZDNet high profile tech media property (blogs.zdnet.com/crm). He has won dozens of industry awards over the years in CRM, marketing, sales, and customer service as an influencer and thought leader.

He has an upcoming book on customer engagement entitled "The Commonwealth of Self-Interest: Customer Engagement, Business Benefit" due out by the end of 2018.  He also will be launching a new blog in addition to his ZDNet blog, called "The Science of Business, the Art of Life and Live from NY…" and a podcast "The Commonwealth" by mid-2018. 
Follow him on Twitter: @pgreenbe