This is the first in a series of posts designed to help you submit your best SuperNova Award application. 
In this post we'll show you the elements of the SuperNova Award application, and provide a checklist of information you need to submit your application. Once you have all your data, the application should only take about five minutes to complete. 
To get started, navigate to the SuperNova Award application, and log in or create a Constellation account. http://constellationr.com/node/2108/apply
Remember that if selected to advance to the finalist round, your application will be made public on the Constellation website. 
SuperNova Award Application 
Section I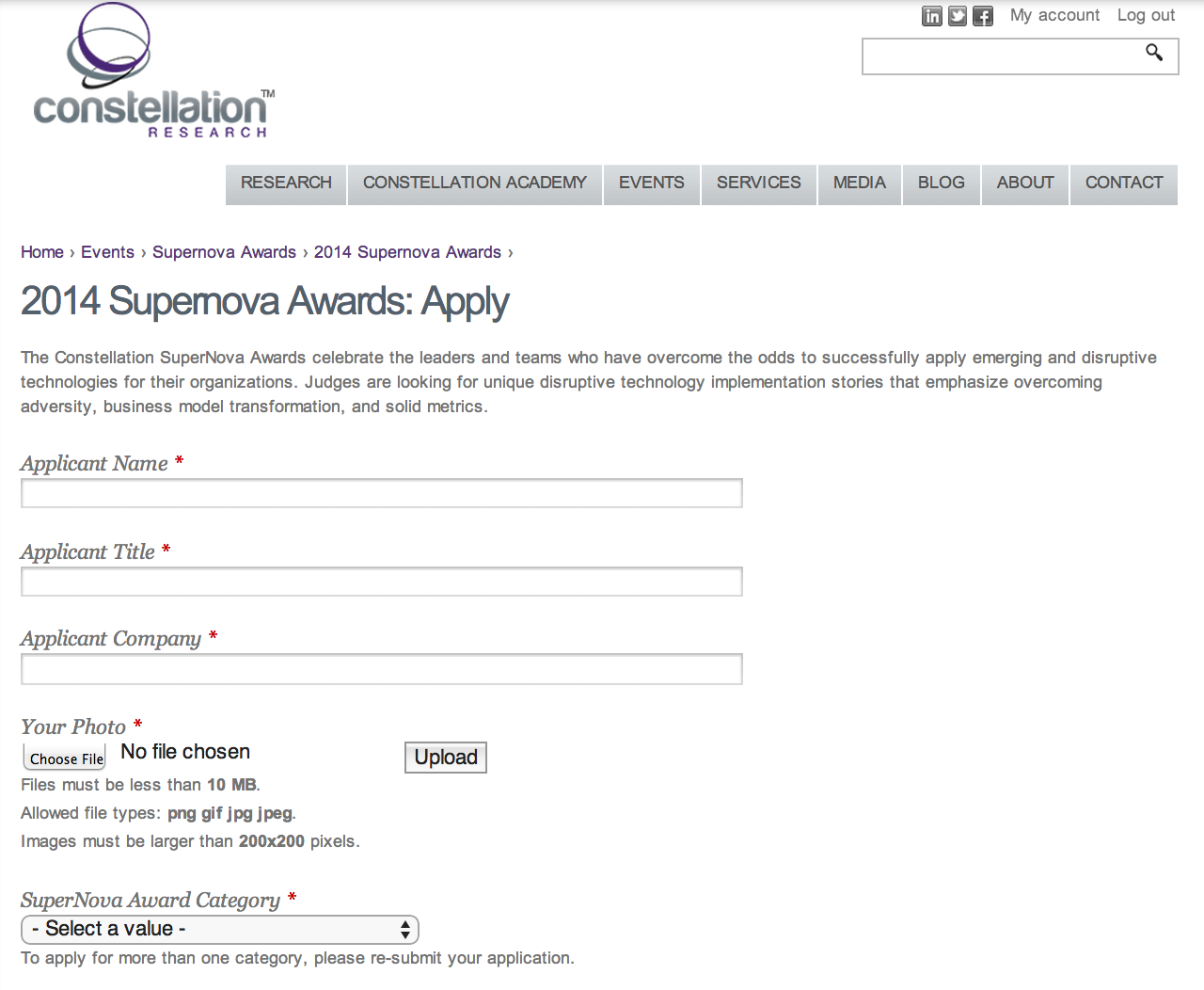 Applicant Name
Applicant Title
Applicant Company
Your Photo (headshot)
SuperNova Award Category  (select one)
Section II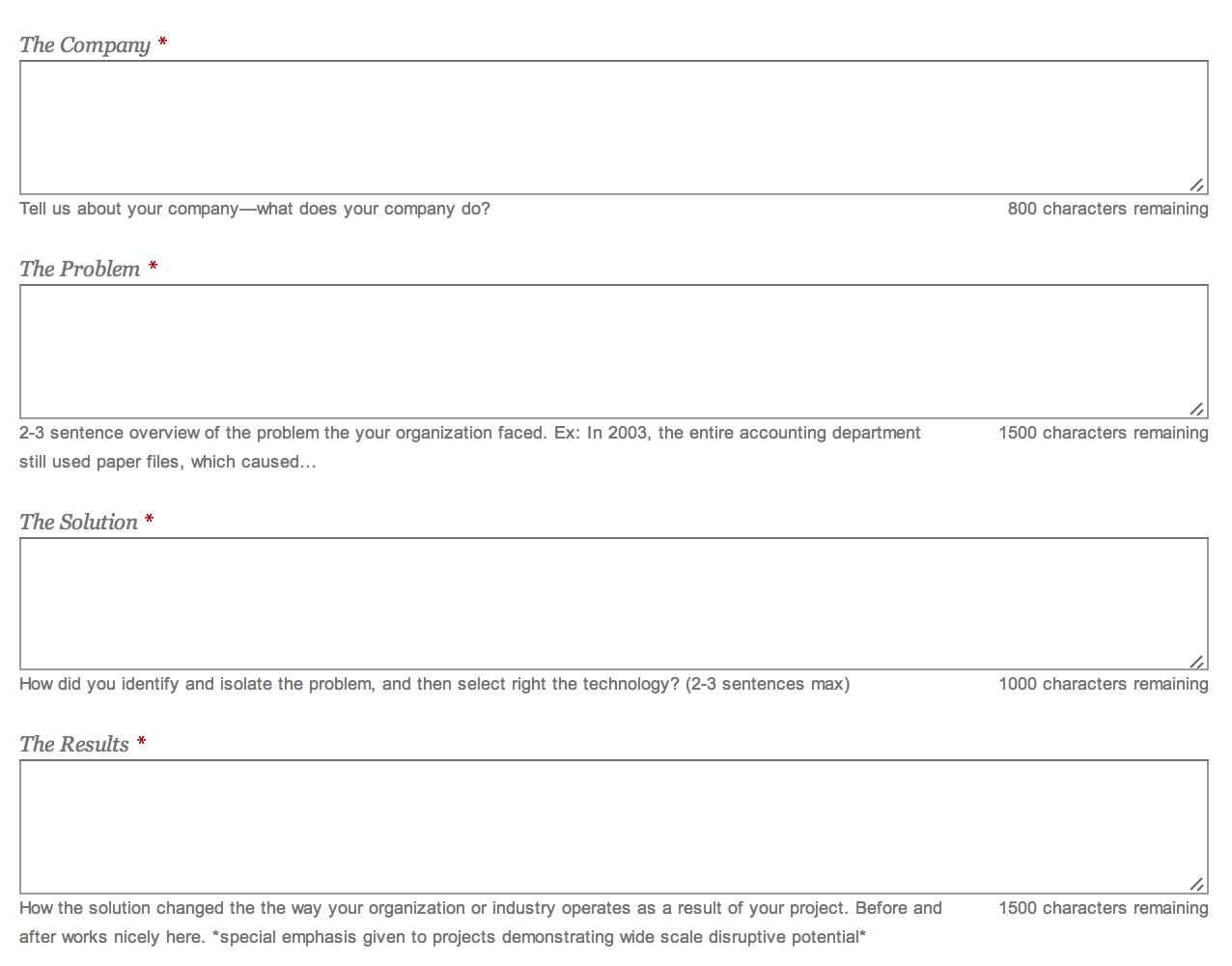 The Company (800 characters)
Tell us about your company. What does your company do? 
The Problem (1000 characters)
Tell us about the business problem your organization faced. 
The Solution (1000 characters)
How did you identify the problem, select the right technology, and resolve the problem?
The Results (1500 characters)
How did the implementation of the solution you selected change the way your organization operates? Did your implementation create a wider shift in the way business is conducted across your industry? Before and after works nicely here. Special attention given to projects demonstrating industry-wide disruptive potential. 
Section III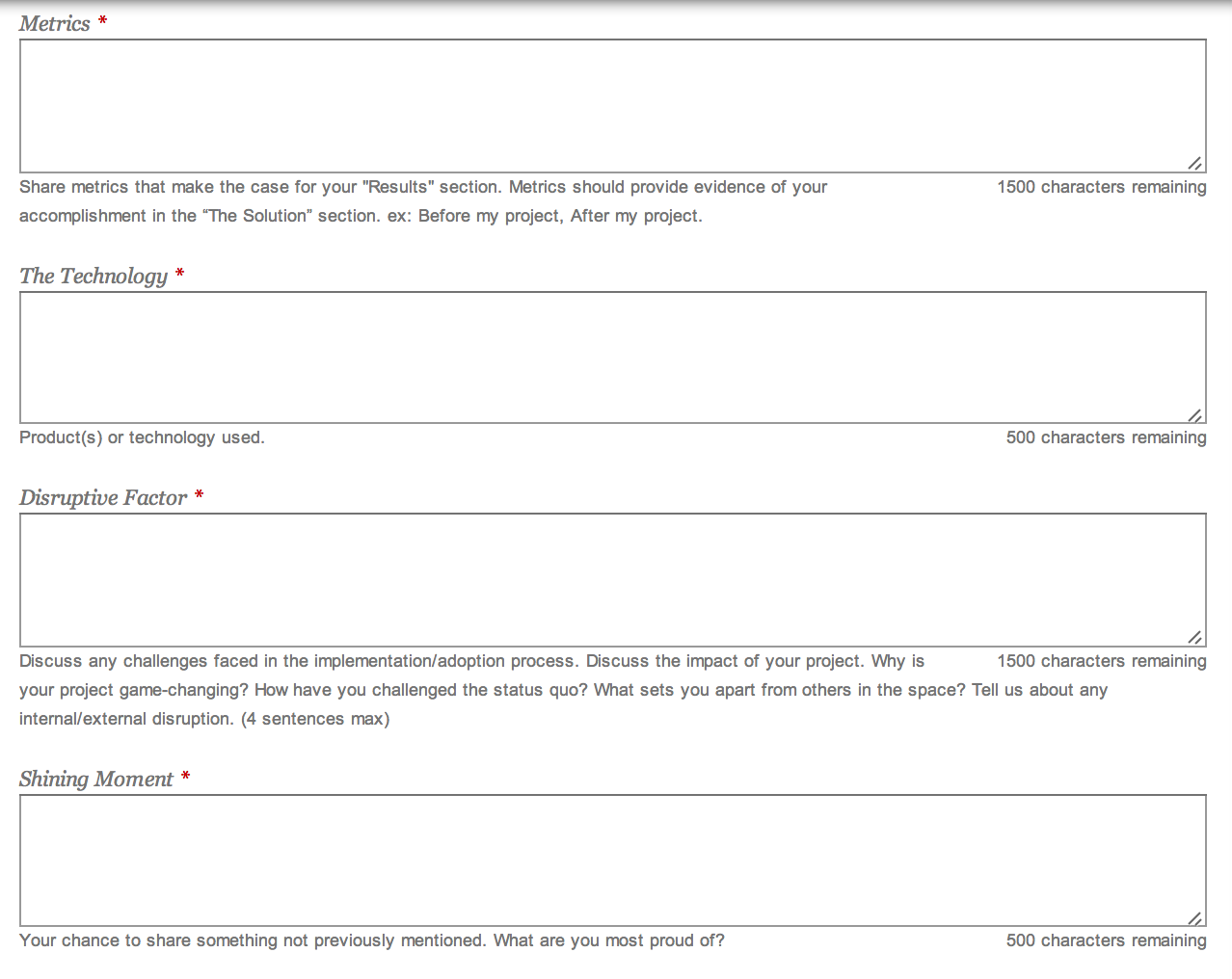 Metrics (1500 characters)
Share the metrics that provide evidence for your "Results" section. Judges prefer solid metrics that demonstrate ROI, business model transformation, etc. 
The Technology (500 characters)
Product(s) or technology used. Keep this simple. Just the name of the solution works.
Disruptive Factor (1500 characters)
Discuss any challenges faced in the implementation/adoption process. Discuss the impact of your project on your organization and (if applicable) on your industry. Have you changed the status quo? What sets you apart from other technology leaders? 
Shining Moment (500 characters)
Share something fun or interesting about your project. Did you receive any other awards or recognition? 
Section IV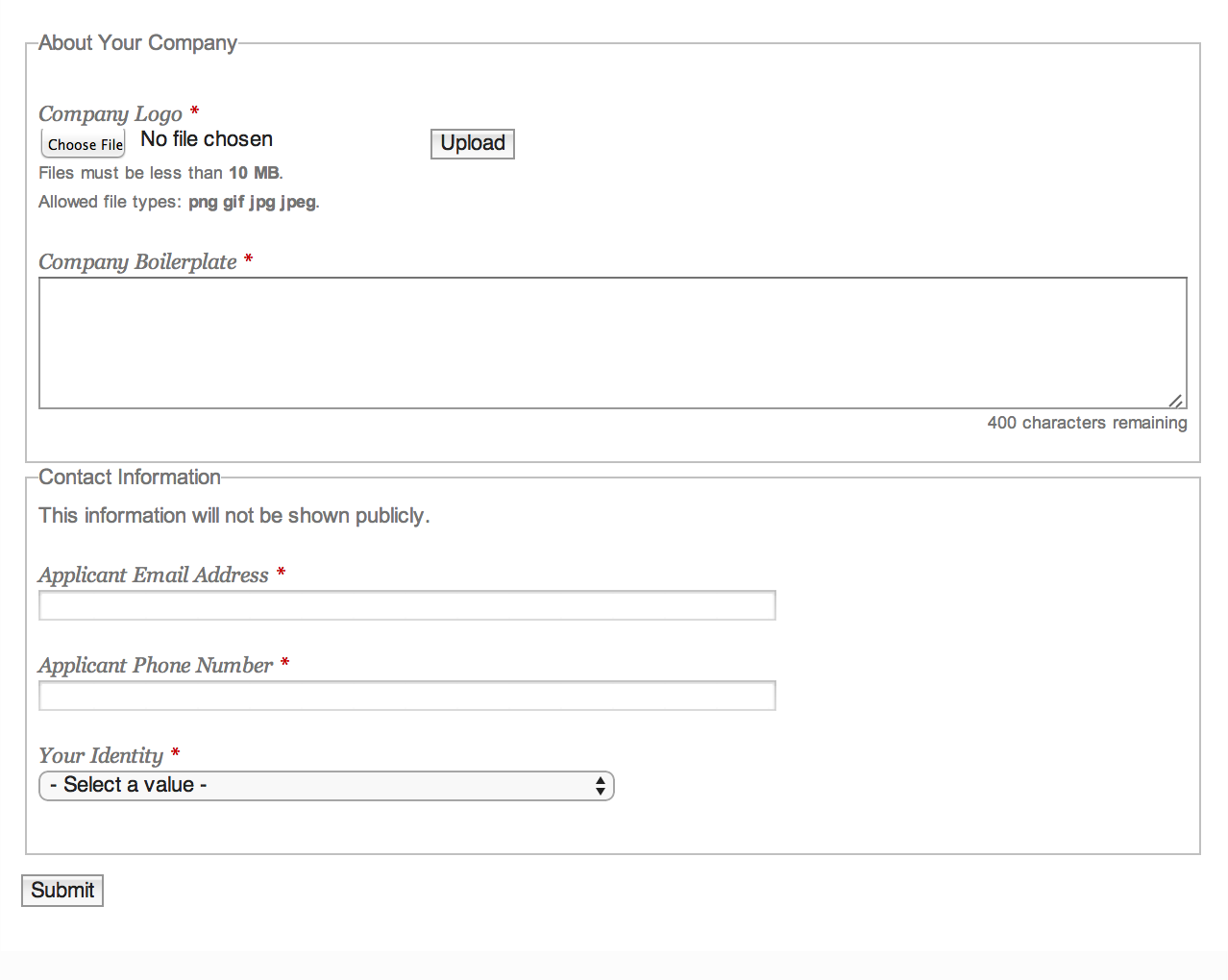 Company Logo
Company Boilerplate
Contact Information (will not be displayed publicly)
Applicant email address
Applicant phone number
Your identity (are you submitting on behalf of yourself or someone else?)
Done!
---
Resources:
SuperNova Award Application checklist
---