Customers Will Benefit From Samsung's Investment in Enterprise-Grade Mobile Solutions
In Constellation's surveys, mobile enablement continues to be the top priority for CXOs.  Unfortunately, concerns about enterprise-grade capabilities continue to hamper mobile adoption. Enterprise-class security, field-ready ruggedness, battery life, alternative user interfaces, payments and mobile wallets, dedicated enterprise sales and support, and industry-vertical focus top the list of barriers.
Samsung unveiled its flagship Galaxy Note7 device on August 2 in New York City. The new device showed a number of improvements that continue to win over customers who seek an enterprise-grade mobile solution. My latest research report, Samsung Galaxy Note7 More Enterprise-Ready Than Ever, examines features of the Samsung Galaxy Note7.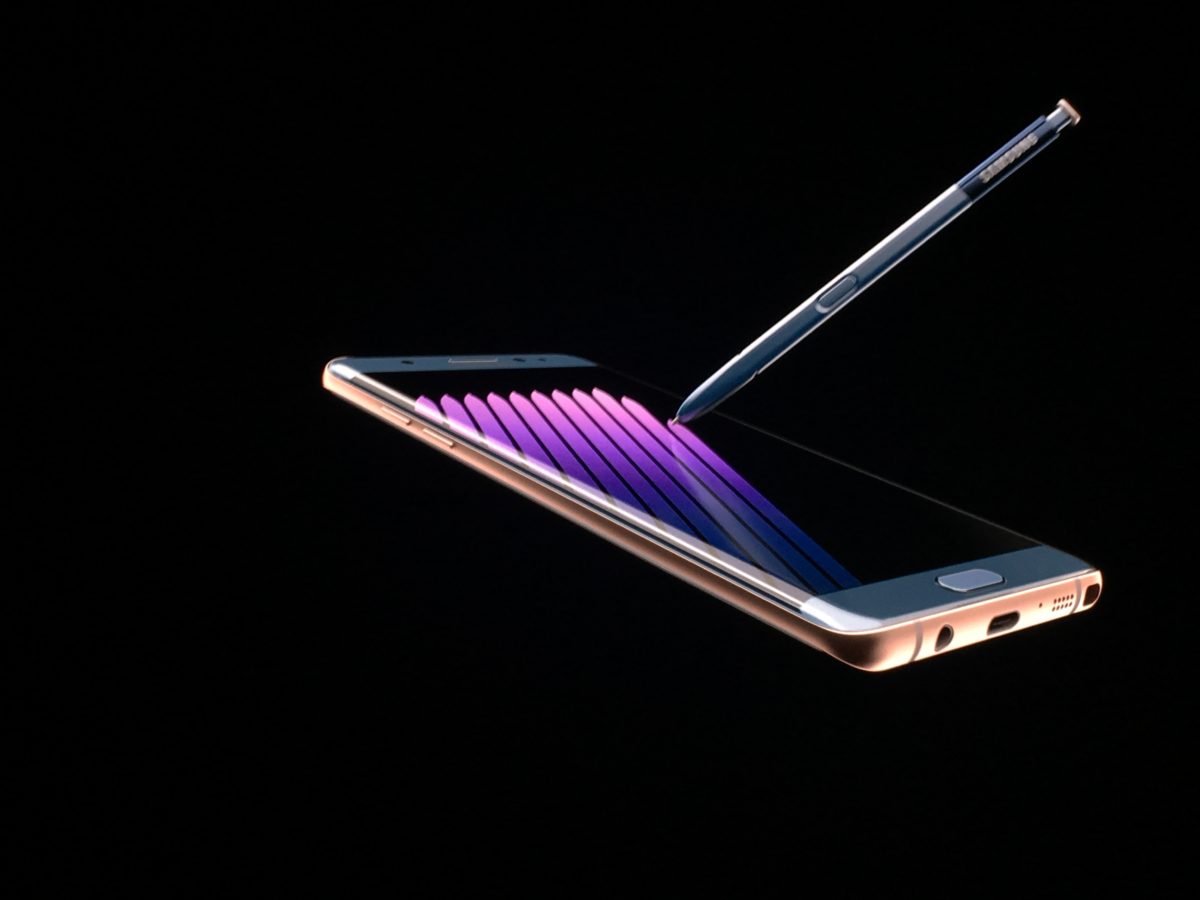 The Bottom Line: Consider Samsung for Enterprise Mobility Short Lists
CXOs seeking enterprise-grade mobile solutions have seen improvements across the board as device manufacturers slowly cater to the demand from enterprises and organizations balancing out the consumerization trends and enterprise requirements.  While still not at the level of traditional PC manufacturers, investments in enterprise solutions have seen improvements in management teams, product offerings, service levels and key features. Samsung's efforts to win over the enterprise over the past three years have shown significant improvements that warrant Constellation's recommendation for short list consideration.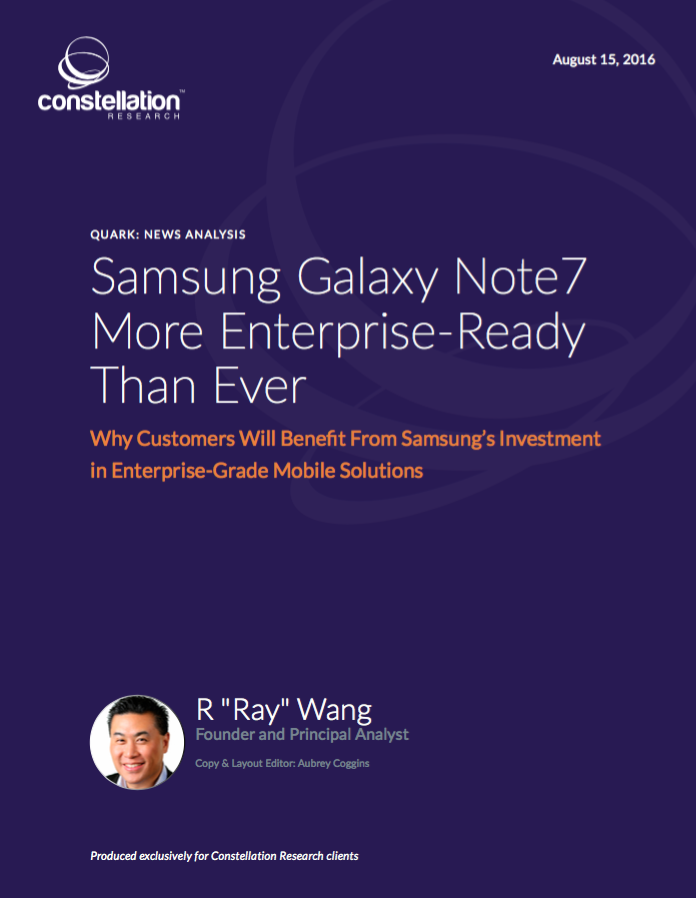 Click Here To Purchase or Download an Excerpt of Samsung Galaxy Note7 More Enterprise-Ready Than Ever. 
Your POV.
Ready for digital disruption by starting with mobile?  Do you see Samsung as more enterprise ready than Apple or Microsoft?  Add your comments to the blog or reach me via email: R (at) ConstellationR (dot) com or R (at) SoftwareInsider (dot) org.
Please let us know if you need help with your Digital Business transformation efforts. Here's how we can assist:
Developing your digital business strategy
Connecting with other pioneers
Sharing best practices
Vendor selection
Implementation partner selection
Providing contract negotiations and software licensing support
Demystifying software licensing
Resources
News Analysis: Inside the First Industry-Specific Mobile Apps by the IBM MobileFirst for Apple iOS Partnership
Monday's Musings: Why The Third Generation Of Enterprise Mobile Is Designed For Digital Transformation
Monday's Musings: What Organizations Want From Mobile
Quips: Good Technology Data Validates That Apple iOS Is Still King of Enterprise Class Mobile in The US
Reprints
Reprints can be purchased through Constellation Research, Inc. To request official reprints in PDF format, please contact Sales .
Disclosure
Although we work closely with many mega software vendors, we want you to trust us. For the full disclosure policy,stay tuned for the full client list on the Constellation Research website.
* Not responsible for any factual errors or omissions.  However, happy to correct any errors upon email receipt.
Copyright © 2001 – 2016 R Wang and Insider Associates, LLC All rights reserved.
Contact the Sales team to purchase this report on a a la carte basis or join the Constellation Customer Experience
The post Research Summary: Samsung Galaxy Note7 More Enterprise-Ready Than Ever appeared first on A Software Insider's Point of View.