One of my favourite parts of my job is meeting with collaboration software vendors to discuss with them how they are going to improve, or in the rare case change, the way people work. I have hundreds of briefings each year, some with billion dollar software companies and others with brand new startups. To organize all their products, I've created three categories:
Evolving Email, Calendar and Contacts
Creating, Coordinating and Collaborating
Seamless Communication Experiences
In my new report, Collaboration Vendors Shaping the Future of Work, I've highlighted 18 products that show vision in improving the way people get work done. These companies were chosen based on the number of inquiries from Constellation Research customers, information gathered via company and product briefings, customer references stories, growth in partner ecosystem, and breadth of coverage and momentum in the press. Not all of these products will become market leaders. Some may fade away, some may be acquired, some may rise to the top... but all of them deserve accolades for attempting to shape the future of work.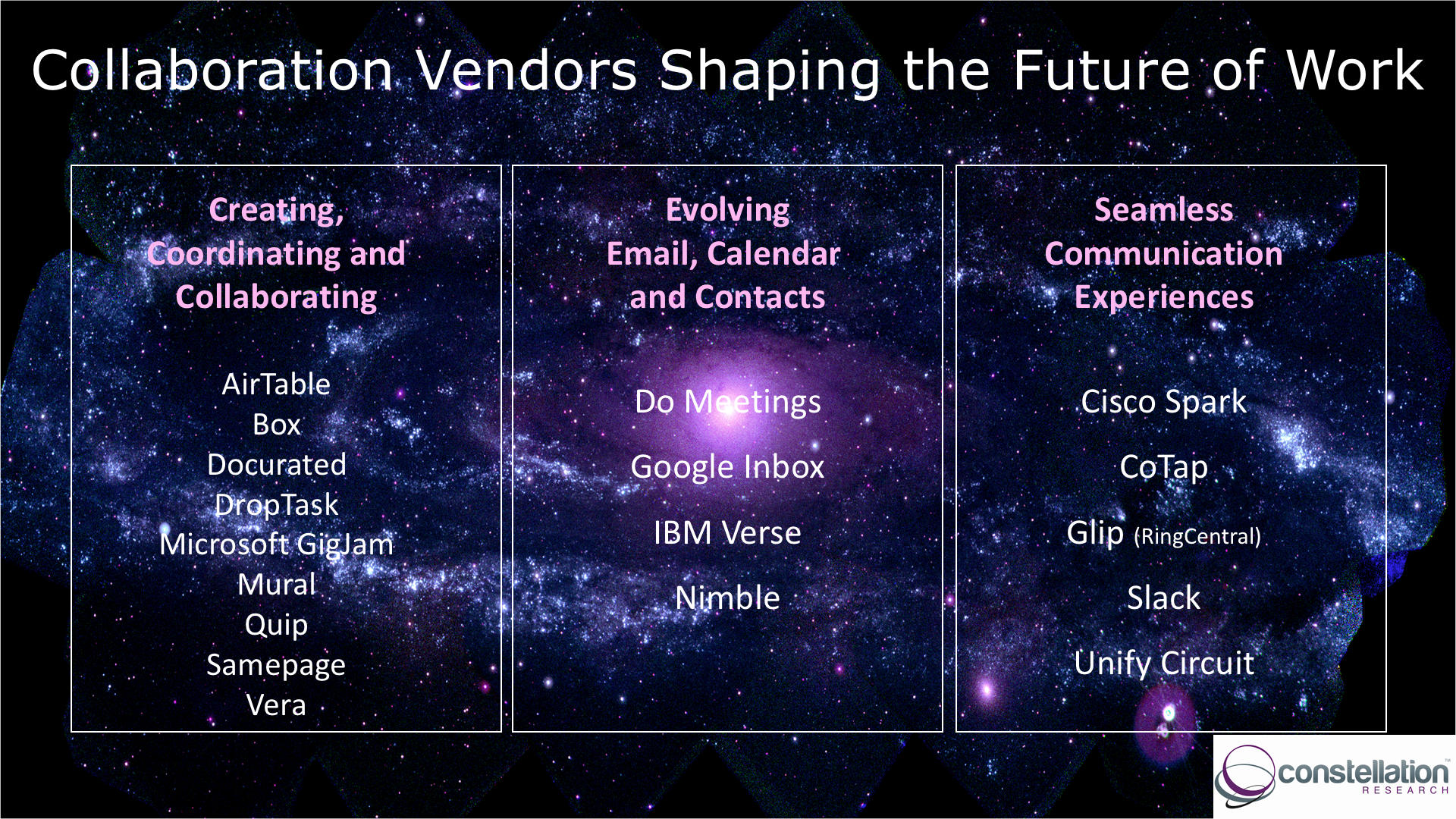 In the report we take a quick look at each product, discuss what they are doing and list a few of their competitors. Of course no list is ever complete. What is your favourite new product that is doing something a little bit different to make it stand out from the crowd?
Click here to purchase: Collaboration Vendors Shaping the Future of Work.