Data Data to Decisions Visionaries panel at Constellation's Connected Enterprise. Three data executives share their takeaways from their lengthy careers in big data/analytics.
The Visionaries series shares the experiences of industry thought leaders.

Moderator:
J. Bruce Daley, Constellation Research
Panelists:
Dr. Dave Schrader, Teradata
Chris Selland, HP Vertica
Kenneth Wincko, Dunn & Bradstreet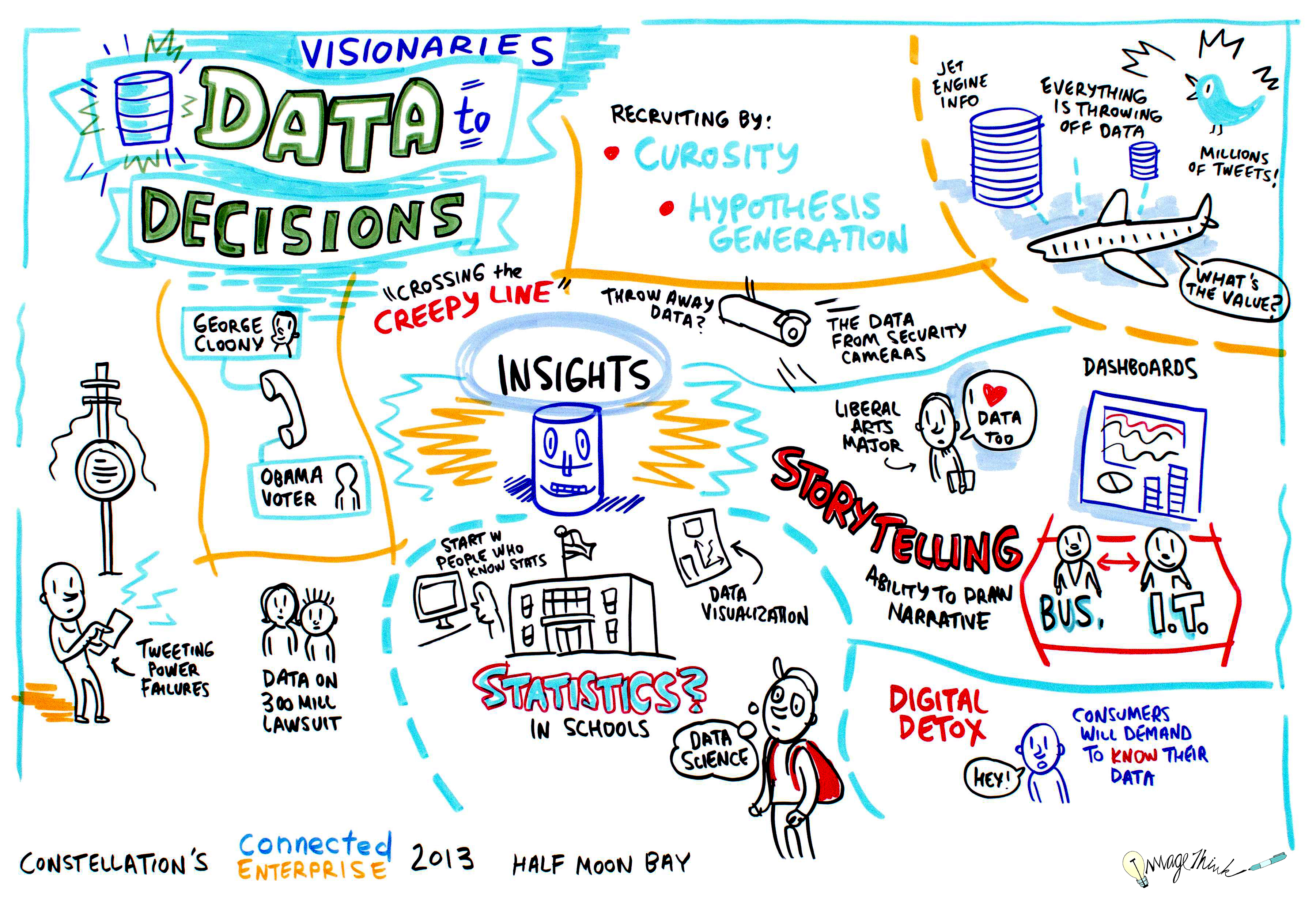 Data to Decisions examines the enablement of data-driven decisions across the entire organization.
Don't get swept up in the big data hype.  Gather key insights from your data, transform insights into actionable information, and then make the right decisions.
 
Reserve your seat for Constellation's Connected Enterprise 2014