Good news--the Connected Enterprise recordings are out! I'll highlight one new recording from Constellation's Connected Enterprise every day. Don't miss out on all the technology adoption tips, disruptive business models, actionable recommendations, and inspiration.
First up: Matrix Commerce Visionaries.
The Visionaries series features well established practicioners and thought leaders operating within the realm of Constellation's business research themes.
In this video, three executives discuss Matrix Commerce and how their companies are tackling the rapidly changing commerce ecosystem.
Panelists:
Andy Lloyd, General Manager, Commerce, Netsuite
Jason Maynard, Managing Director, Software Analyst, Wells Fargo
Mike Ni, CMO, Avangate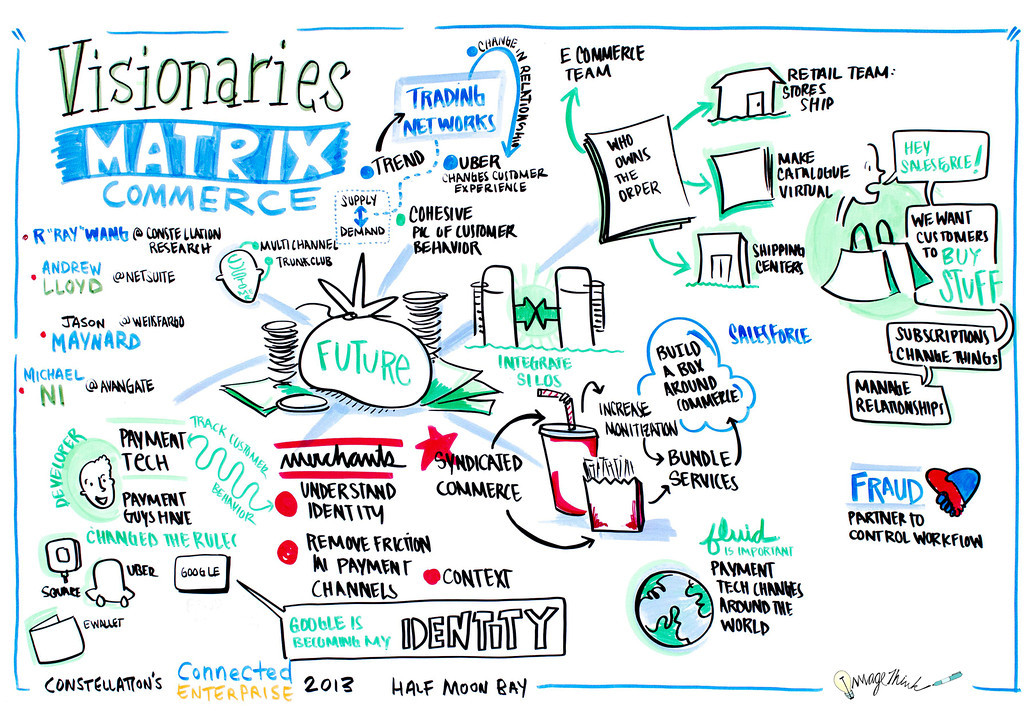 Matrix commerce (TM) is the fusing of demand signals and supply chains in an increasingly complex world of buyers seeking frictionless buying experiences.  Friction in this new world originates from new regulatory requirements such as sustainability, taxation, and privacy.  
As the world revolves around the buyer, channels, demand signals, supply chains, payment options, enablers, and big data will converge to create what Constellation coined in 2011 as Matrix Commerce.  Matrix Commerce spans across disciplines as people, process, and technologies continue to transform today's commerce models. More about Matrix Commerce https://www.constellationr.com/content/matrix-commerce
Join us at Constellation's Connected Enterprise 2013 #CCE2014 October 29, 2014 - October 31, 2014 at the Ritz-Carlton, Half Moon Bay. Learn more and submit your request here: https://www.constellationr.com/content/connected-enterprise