Google Cloud Accelerates Movement To Enterprise, Mass Improvements Seen, Much More Required Ahead
Arguably the second or third event for the Google Cloud team brought 25,000 prospects, customers, influencers to Moscone Center for Google Next on July 23rd to 27th, 2018.  Customers could see notable improvements in not only the investment made into the event, but also more partner presence at the event.  Key takeaways include:
Offering, management, partnerships, and event have improved over past 3 years. Moved from D- to C+ in maturity.
Customers and partners see differentiation in AI, Security, Multi-Cloud support, hybrid deployment choices, and Open Source support
Google still needs to learn how to support the enterprise. It's getting better but the Enterprise DNA still not fully baked into the organization. For example, partners need more resources.  This is more than MDF.  They need engineering, product management, and partner account managers.
FIGURE 1. EVENT REPORT TAKEAWAYS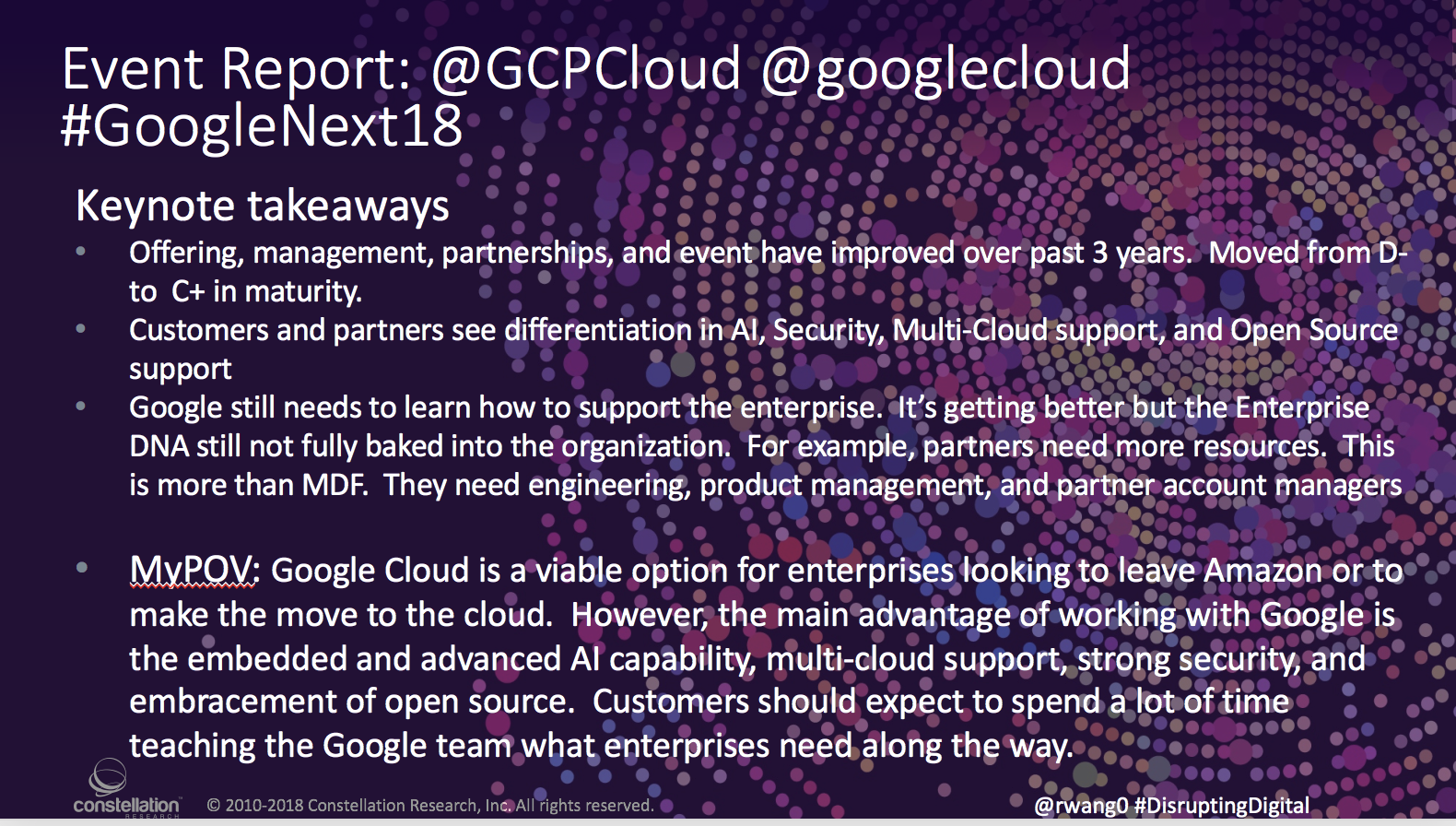 The Bottom Line: Google Will Emerge As A Viable Alternative To Amazon With More Enterprise Cred
Google Cloud is a viable option for enterprises looking to leave Amazon or to make the move to the cloud. However, the main advantage of working with Google is the embedded and advanced AI capability, multi-cloud support, hybrid deployments, strong security, and embracement of open source. Customers and partners should expect to spend a lot of time teaching the Google team what enterprises need along the way.  The frustration may be worth the investment.