The digital transformation of an organization, company, or industry, requires leadership at the top and within the company's "four walls." Over the past few weeks, this theme has appeared through our conversations with key executives and news headlines discussed on our weekly show, DisrupTV.
Clara Shih, CEO of Hearsay Social and author of "The Social Business Imperative," explained that social and digital transformation is a boardroom and core business-model issue. C-Level executives need to be leading these initiatives, starting with personally using the platforms where customers engage every day - e.g., Instagram, LinkedIn, Snapchat, Facebook and Twitter. While not every CEO will be a branded presence, they should understand how people are actually using social media. Unfortunately, if you aren't using these channels, you are going to be completely out of touch, she warns.
After the leaders actually lead by example, digital transformation must trickle down to the employees. Constellation Research's VP and Principal Analysts Alan Lepofsky discussed how skillsets are evolving with the emergence of digitally proficient teams. Facebook, Snapchat - we weren't using these types of programs in a business sense a few years ago. The bar has been raised, and those "social media skills" aren't a standout any longer; they're the baseline for being a competitive employee and company. The future of work requires immersive experiences and an objective.
The digital world is truly making marketing (or all company) programs more meaningful, explained Naveen Rajdev, CMO at Wipro. When reaching out to customers, it's more than just content marketing. Here's a great example: We take thousands of photos but may only print and frame a couple of them. This is their approach with their printed magazine. Take what most important and "beautiful" and share those trends with customers to create content that will educate, encourage and inspire them. Sometimes taking digital principles and applying them back to printed collateral can create something that will really move the needle.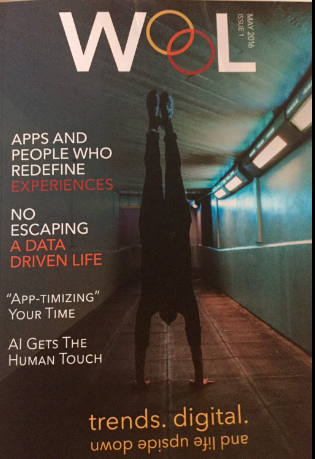 Digital transformation is really a shift in thinking and doing - not just the act of using digital programs themselves. Sunder Sarangan, CMO at Persistent Systems, explained that companies need to shift from the "what" to "how." CMOs need to stand out and run programs that think about the experience, rather than the outcome of a program. You can't track metrics if you aren't implementing smart, relevant programs. It's not "what is" the program, but how are we going to use it to effectively engage with stakeholders?
The verdict is in. Executives need to be front-and-center with leading digital programs within their companies. Small businesses to Fortune 500 companies alike have complained about getting little-to-no ROI when it comes to their digital and social media programs. Why? You can't just delegate an entire social media program to an intern or newbie. Your investment could be equaling your return.
For the full interviews, check out the videos below. Be sure to also Tune into DisrupTV every Friday on Blab for more insights. 
 
DisrupTV Episode 0020: Featuring Clara Shih, Naveen Rajdev & Alan Lepofsky 6.17.16 from Constellation Research on Vimeo.
DisrupTV Episode 0022: Featuring Sunder Sarangan and Jon Swartz 7.1.16 from Constellation Research on Vimeo.