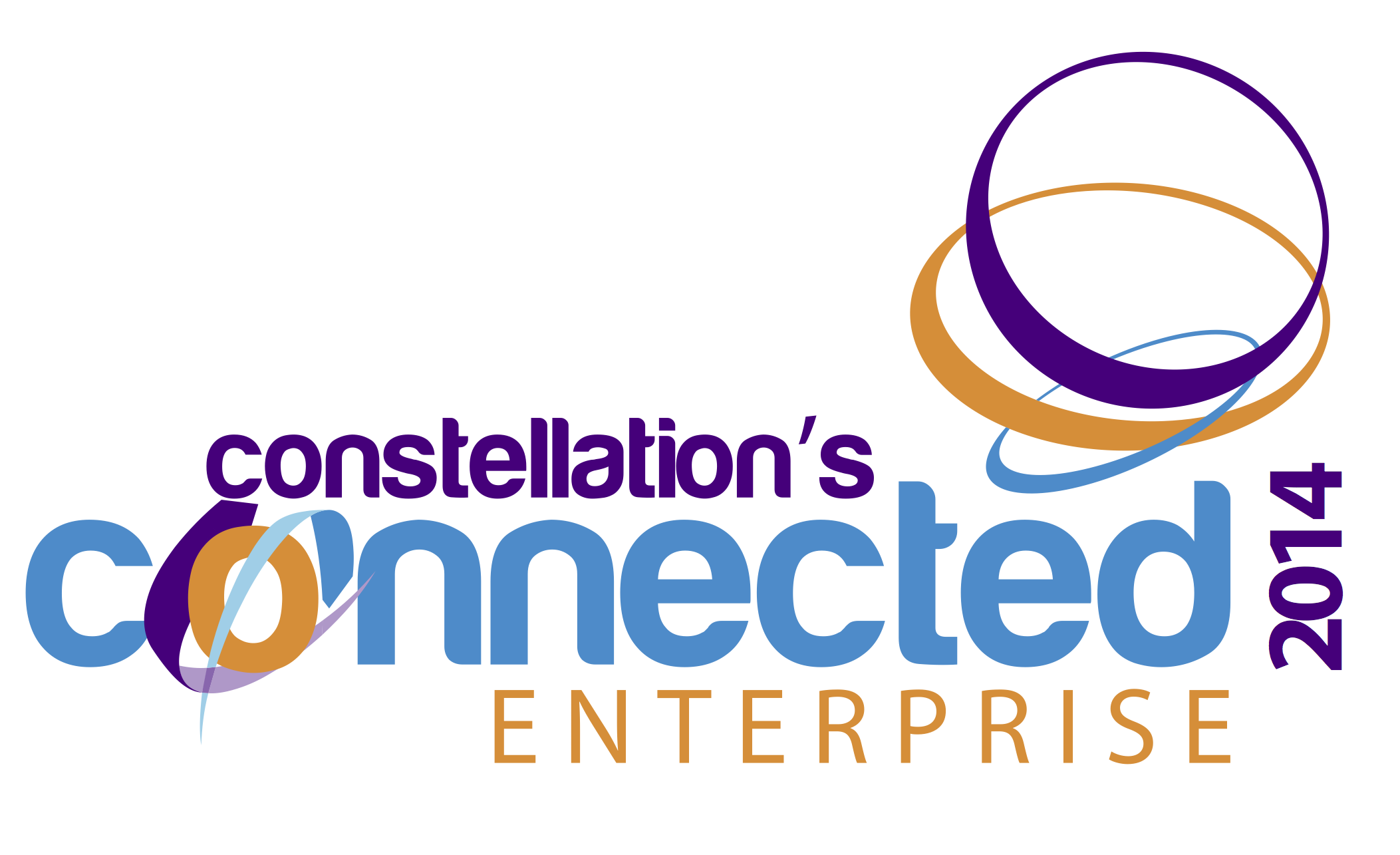 San Francisco, CA, September 4, 2014. Constellation Research, the research and advisory firm helping clients dominate digital disruption announced details of the fourth-annual Connected Enterprise innovation summit. Constellation's Connected Enterprise is an immersive innovation summit for senior business leaders using digital technologies to transform their organizations. This three-day executive retreat features mind expanding keynotes from visionaries, interactive best practices panels, deep 1:1 interviews with market makers, new technology demos, The Constellation SuperNova Awards Gala Dinner, a golf outing, and an immersive networking event.
Connected Enterprise Details
When: October 29 – October 31 2014
Where: The Ritz Carlton, Half Moon Bay, San Francisco Bay Area
Who: 200+ future-minded business leaders. All innovation-minded executives welcome.
What: Three-day executive innovation summit and SuperNova Awards Gala Dinner in a luxury setting.
Register: https://connectedenterprise.ontrackevents.com/registration.cfm
Use code PRI814 for VIP privileges throughout the event
The theme of this year's Connected Enterprise innovation summit is Dominating Digital Disruption. Attendees will discover how digital businesses can realize brand promises, transform business models, increase revenues, reduce costs, and improve compliance.
 
Featured Speakers
Rachel Botsman: TED Speaker. Global thought leader on the power of collaboration and the sharing economy. 
Raj Chetty: Economist, MacArthur Fellow, using economics to design more effective government policies.
David Pogue: Emmy Award-winning technology journalist. Founder of Yahoo! Tech. Formerly at The New York Times. 
John Hagel III: Chairman, Deloitte LLP Center for the Edge. Author of The Power of Pull. 
Robert Scoble: The startup kingmaker. Former technology journalist. Currently Startup Liason at Rackspace. 
Paul Greenberg: The Godfather of CRM. Author of CRM at the Speed of Light. 
Lauren Capelin: Catalyst for collaborative consumption. 
Dr. Janice Presser: Behaviorial scientist. Architect of Teamability®. Uncovering the elements to successful teamwork. 
Lawrence Coburn:

 CEO and co-founder, DoubleDutch, the mobile app for events and conferences. 
​Register before September 30, 2014 to take advantage of early bird pricing. Use code PRI814
https://connectedenterprise.ontrackevents.com/registration.cfm
View full speaker list here: http://connectedenterprise.ontrackevents.com/index.cfm#speakers
Sponsorship Information: contact us at [email protected]
About Constellation Research
Constellation Research is a leading business research and advisory firm that helps clients transform business models with disruptive technologies and progressive strategies. Constellation caters to clients who have talent, influence, and vision. This community of successful senior business leaders excel and continue to advance in their careers.  
***
Constellation Research, Constellation SuperNova Awards, Constellation Orbit, Connected Enterprise, Constellation Cosmos, and the Constellation Research logo are trademarks of Constellation Research, Org. All other products and services listed herein are trademarks of their respective companies.
Press Contacts: Contact the Media relations team at [email protected] for interviews with analysts.
Sales Contacts: Contact our sales team at [email protected].