Today Cisco announced two very strategic moves geared towards helping the success of their Cisco Spark collaboration platform.  
For those of you unfamiliar with Spark, it's Cisco's latest platform for team communication and collaboration. It brings together chat, voice calls, video meetings and file sharing. After several failed attempts at this space with Cisco Quad and Webex Social, Cisco finally appears to be on the right track in developing a platform and ecosystem that is more in line with what customers are looking for in a simple, cloud based, integrated tool. That said, there is still some confusion and overlap in their platform between Spark, WebEx, Jabber and Tropo. This is also a very competitive market with products like Slack, CoTap, Glip, HipChat, Unify Circuit, Ryver and others, which makes today's announcements event more significant.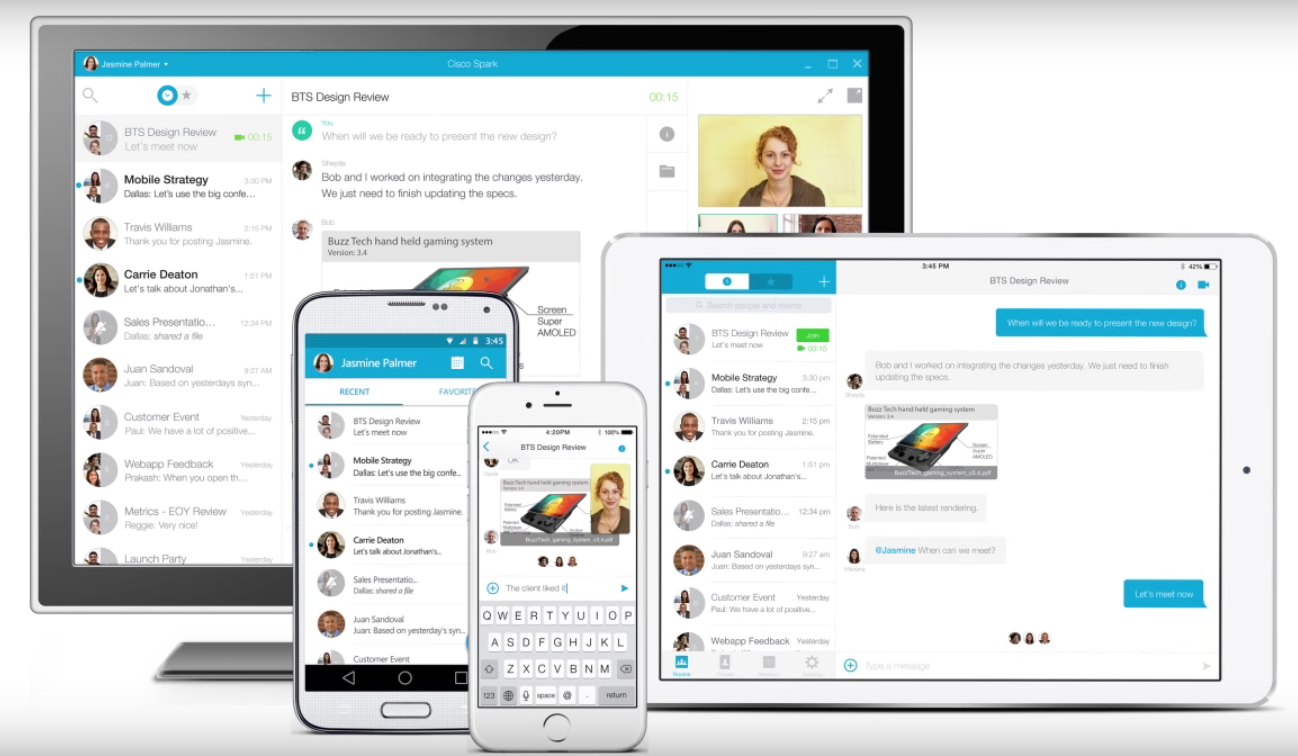 The Success of a Platform Revolves Around Its Ecosystem
From their press release: "We want to make sure all great ideas come to life. We don't want a lack of funding or support to get in the way. So in partnership with Cisco® Investments we have created a fund to invest $150 million in the Cisco Spark ecosystem. This fund will cover direct investments, joint development, additional enhancements and developer support."
As I mentioned above, the communication and collaboration market is a highly competitive one. It takes a lot to differentiate in this space, as most products have very similar features. Investing $150M to have 3rd party developers extend and enhance the functionality of Spark shows serious commitment from Cisco. Software vendors like Microsoft, Google, Salesforce and IBM already have large partner ecosystems, and recently Slack announced an $80M fund for developers. In a pre-briefing before today's announcement I joked with Cisco that they must have tried hard to get $160M so they could say they doubled Slack's deal.

With so many options available to developers today, it's vital that vendors build strong and trusting relationships with their partners. They must offer them training, support, financing, marketing, and more. While today's announcement is a great first step, the true measurements with come in 3, 6, 12 months when we see how this fund has been leveraged and what solutions have been created because of it. I hope Cisco is open with this information and shares several success stories. 
For more information visit the Cisco Spark Developer Fund website.
Build and Buy
Cisco also announced today the acquisition of search company Synata. I've been looking at this company since early last year, as they claim to help solve a problem I've been very vocal about around "social collaboration", this struggle of information and input overload. While everyone likes to complain about their overflowing mail inboxes, the reality for most people is that social tools can quickly become even more overwhelming and unmanageable that email ever was. Yes, sharing information is certainly better than it being locked away. However with departments, teams, companies even entire communities sharing information, finding the right people and content can quickly become a daunting task. Vendors such as Microsoft (with Delve), IBM (via Watson), Google (with Google Now) and Salesforce (via SalesforceIQ) have been focused on not just helping people "search" for information, but instead helping them discover things related to the context of tasks they are working on. The acquisition of Synata signals Cisco's start down a similar path to helping people connect with the content they need to help them get their work done.
At the higher level, today's acquisition shows me that Cisco is not trying to build everything on their own. They are willing to invest in the Spark platform and acquire companies that fill gaps in the platform. They have done this in the past, with various degrees of success. For example: 
June 2014, Cisco acquired a Kollaborate.io (Assemblage), one of the early vendors that was creating "digital canvases" where information from multiple tools could be "assembled" on a single screen where people could comment on and share the information
Dec 2013, Cisco acquired Collaborate.com, a social task management vendor. Spark is still lacking in task management features.
Aug 2011, Cisco acquired Versly, Microsoft Office document creating, viewing and sharing
I hope that today's acquisition of Synata manifests itself in Spark more successfully then these acquisitions did in WebEx Social.
Leverage Your Base
While acquiring new customers is always the goal for software vendors, I think it is important for Cisco to focus on enhancing the collaboration experiences of their existing customers. I've been on thousands of WebEx meetings over the years. Not once have I been part of a collaborative process before the meeting, then had that information integrated during the meeting, then had the content, conversations, follow-ups, etc, from the meeting persist after the meeting ended. I hope to see Cisco use Spark to create a highly collaborative experience before, during and after WebEx meetings, perhaps merging the two one day.  Why have both?  I had hoped to Citrix would do this with GoToMeeting and Podio, but they did not. I hoped Microsoft would do this with Yammer and Skype (Lync), but they did not. I hoped IBM would do this with Sametime and Connections, but they did not. Let's see what Cisco can do.
On The Right Road
In conclusion, both of today's moves show Cisco's commitment to Spark not just as a product, but a platform for developers to build solutions that help people get work done. I applaud them on both the investment fund and the acquisition, moves that validate why I named Cisco Spark one of the 18 Products Shaping the Future of Work. Now Ciscos's next step is to prove success with customer and partner case studies.