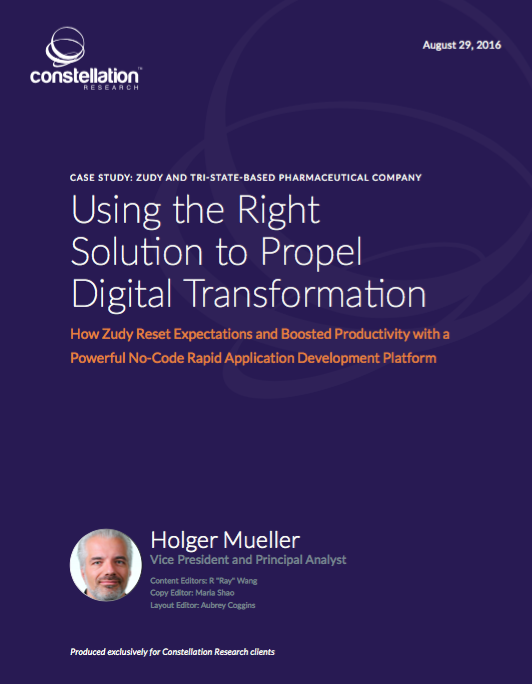 Case Study: Zudy and Tri-State-Based Pharmaceutical Company
How Zudy Reset Expectations and Boosted Productivity with a Powerful No-Code Rapid Application Development Platform
A leading pharmaceutical company, using standard enterprise software applications, struggled with meeting the ever-changing needs of the business. Digital transformation of business processes was lagging and attempts to create mobile apps had fallen short. The complexities of enhancing and augmenting legacy systems kept IT overloaded with requests and unable to innovate. Users constantly had to log onto many different systems each day, struggling with many disparate data sources to get the information they needed. The time and effort involved in gaining insights into important business activities caused constant delays in getting the right information at the right time to take action. 
The company decided to try a Rapid Application Development (RAD) platform, Vinyl, built by Zudy. This no-code platform provided an affordable yet simple way to modernize and mobilize information from different systems, while allowing customized applications to be built in surprisingly little time. These new applications integrated with the company's legacy backend systems and provided a modern, appealing user interface. 
The company quickly was able to create custom applications for human resources, procurement and sales management, allowing the company to innovate and improve business performance while improving user adoption.
Get Access to This Premium Content