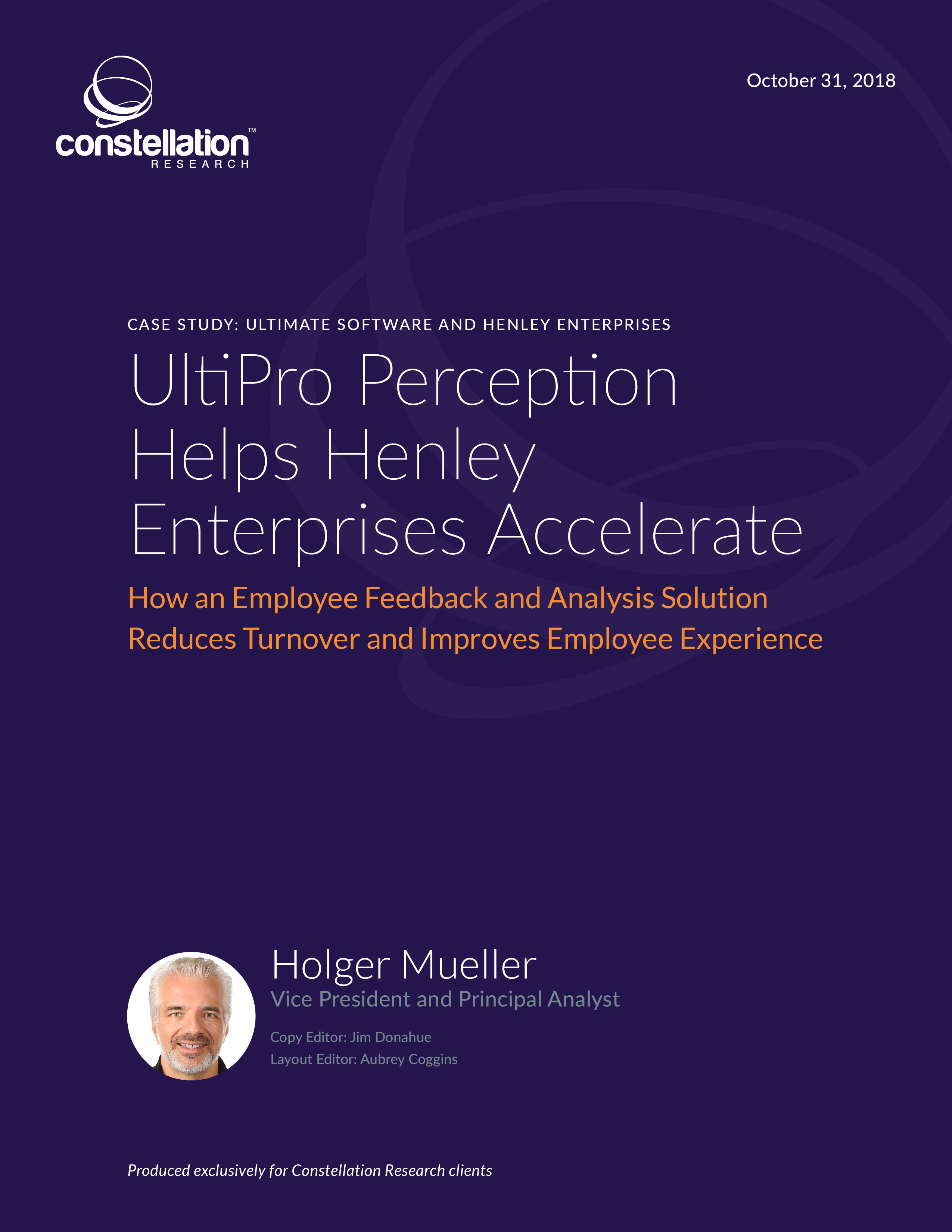 How an Employee Feedback and Analysis Solution Reduces Turnover and Improves Employee Experience
Henley Enterprises, a fast-growing retailer of car services with more than 170 locations across the United States, had been looking for a better way to communicate with its employees. In a high-pressure retail environment, local managers typically have their hands full, so finding a communication solution that can directly reach out to regular employees is a great way to create and accelerate communication among management, the HR function and the employee base.
As an existing Ultimate HCM customer, Henley Enterprises took a look at UltiPro Perception, Ultimate's employee feedback and analysis solution (going forward, the "survey solution" in this report), and within a short time implemented the product. The system has been live for almost a year, and Henley Enterprises has seen better use of its benefits programs, a more effective usage of its benefits services and improved training effectiveness. New hires are regularly asked to provide feedback, and as a result of the improved communication, Henley's HR leadership feels confident it can achieve its goal of a 10 percent reduction in turnover.
Get Access to This Premium Content