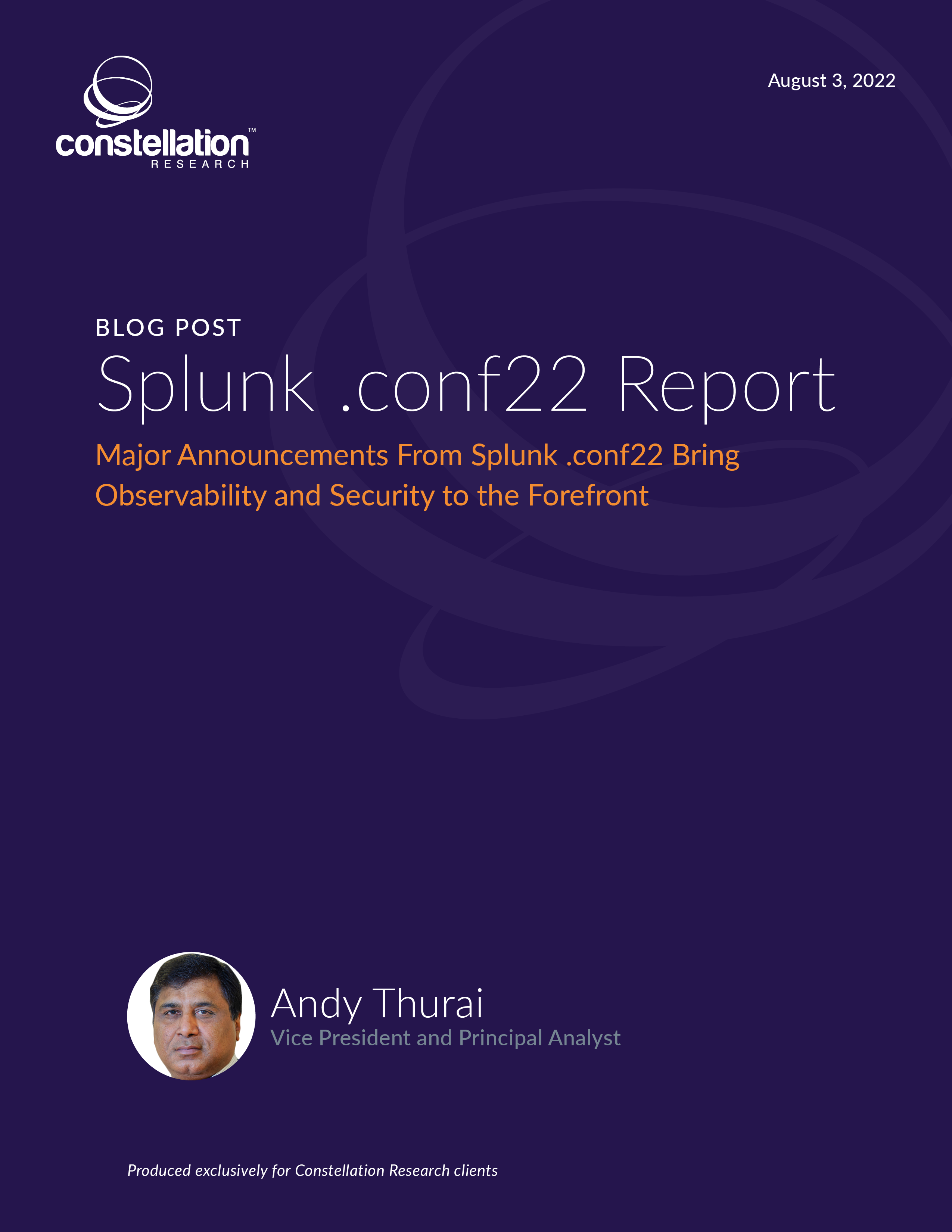 Splunk Makes a Splash at .conf22
Observability and security have come to the forefront of IT service delivery, a convergence that was long overdue. This was the urgent theme of the 2022 Splunk conference in Las Vegas.

I had the privilege of attending the Splunk .conf22 as an analyst. Below are some noteworthy announcements and their potential impact for enterprises. My apologies for the delayed capture here: It has been a busy event season, and I have been parsing the big themes and trends for prospects and buyers. 
Get Access to This Premium Content