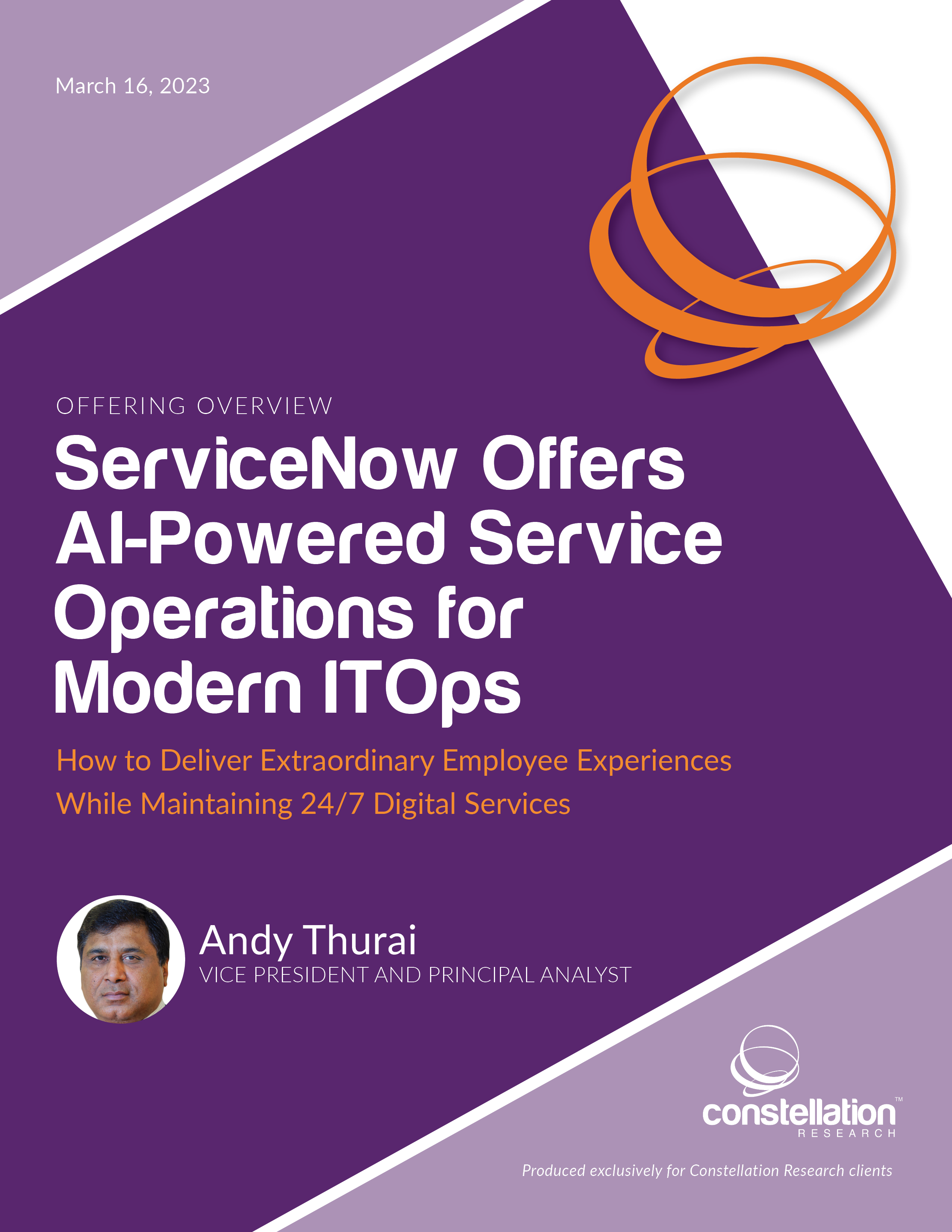 Executive Summary
With the COVID-19 pandemic forcing every business to move online, the majority of enterprises have had to mature their digital operations forcefully, because they haven't had enough time to evolve naturally. Out of business necessity, every surviving enterprise has devised a way out of the crisis by adding people, processes, and technology in an approach that has been most cost-effective and yet offers them a quick way to sustain their business through the pandemic. Consequently, IT and digital operations have become an integral part of every enterprise. IT leaders face massive challenges to be efficient, because they have either:
Added too many tools and have become siloed. In addition to fragmented data, many tools produce critical alerts for the same event, thus creating "alert fatigue."
Increased complexity. With the addition of cloud-native solutions and a combination of siloed IT processes, finding the root cause of a system problem has become very difficult.
Collected more data than they can handle. The deluge of microservices, in multiple locations, produced from multiple stacks of applications, combined with the velocity of development code, produces an enormous amount of data—enormous in both velocity and variety.
Lost knowledgeable IT resources. The combination of experienced IT resources' retiring at a faster pace and the "Great Resignation," in which millions of additional employees are voluntarily leaving their jobs, has made it very expensive to find the right IT personnel to run systems efficiently. 

The time has come for IT leaders to reimagine their IT and make it more efficient. IT is finally starting to turn the technology it has been proliferating across enterprises on itself. One such solution set is artificial intelligence for IT operations (AIOps). 

No enterprise is digitally invincible. Unplanned downtimes are part of IT life. The ability to identify an incident as soon as, or even before, it happens; discover the root cause as soon as possible with the shortest-possible mean time to repair (MTTR); and fix the issue immediately once it's identified is a trait of a digitally winning organization. Especially with the need and demand for "always-on" services, there are more opportunities than ever for things to break in modern complex architectures, and incidents do not wait for a convenient time. Problems can, and often do, happen on weekends, holidays, or weeknights when no one is paying attention. To be properly prepared when an incident happens, an enterprise must be in the position to immediately identify, assess, manage, solve, and effectively communicate the situation to customers, stakeholders, and (for major incidents) senior management. Most enterprises today are still not set up to handle all IT-related incidents, or crises, in real time.

This Offering Overview evaluates the ServiceNow AI-Powered Service Operations (AIPSO) solution. It identifies key differentiators, examines functional capabilities, considers the offering's strengths and weaknesses, and suggests use cases. Technology buyers looking to implement an AIOps solution should use this report along with other reports in the "Related Research" section below to evaluate ServiceNow AIPSO along with other AIOps offerings. 
Get Access to This Premium Content