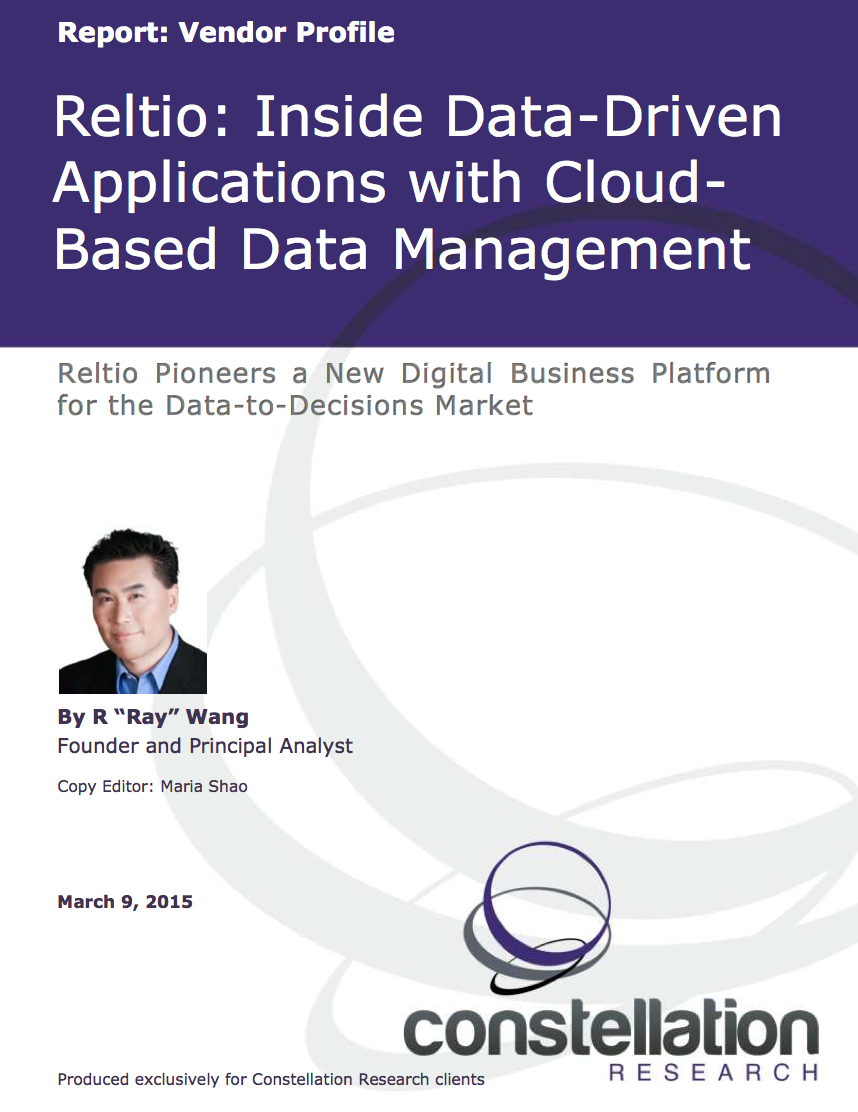 Vendor Profile: Reltio
Reltio Pioneers a New Digital Business Platform for the Data-to-Decisions Market
Privately held and profitable, Silicon Valley startup, Reltio, offers organizations a technology platform that comes with industry-specific, data-driven applications. The company also enables partners and organizations to rapidly create their own data-driven applications. Data-driven applications represent a new category of digitally designed applications that helps organizations take data, deliver relevant information, identify insights, reveal patterns and drive decisions across the enterprise. This approach addresses gaps in a hodgepodge of solutions that often include master data management, business intelligence and analytics, transactional business applications, and Big Data infrastructure and tools.
Reltio was founded on the belief that organizations need reliable, relevant access to information at their fingertips.
This vendor profile provides an overview of Reltio and identifies key differentiators, product offerings, and a short list guide for buyers. 
Get Access to This Premium Content