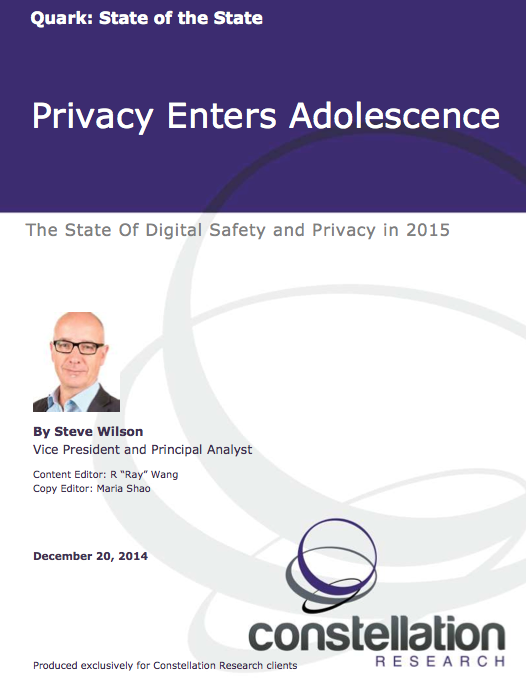 The State of Digital Safety and Privacy in 2015
Constellation's research team delivers its inaugural series on the state of the state. The state of the state explores Digital Safety and Privacy, the art and science of maximizing the information assets of a business, including its most important assets – its people. 
This report identifies the political, economic, societal, technological, environmental, and legislative trends affecting digital safety and privacy in 2015.
Get Access to This Premium Content