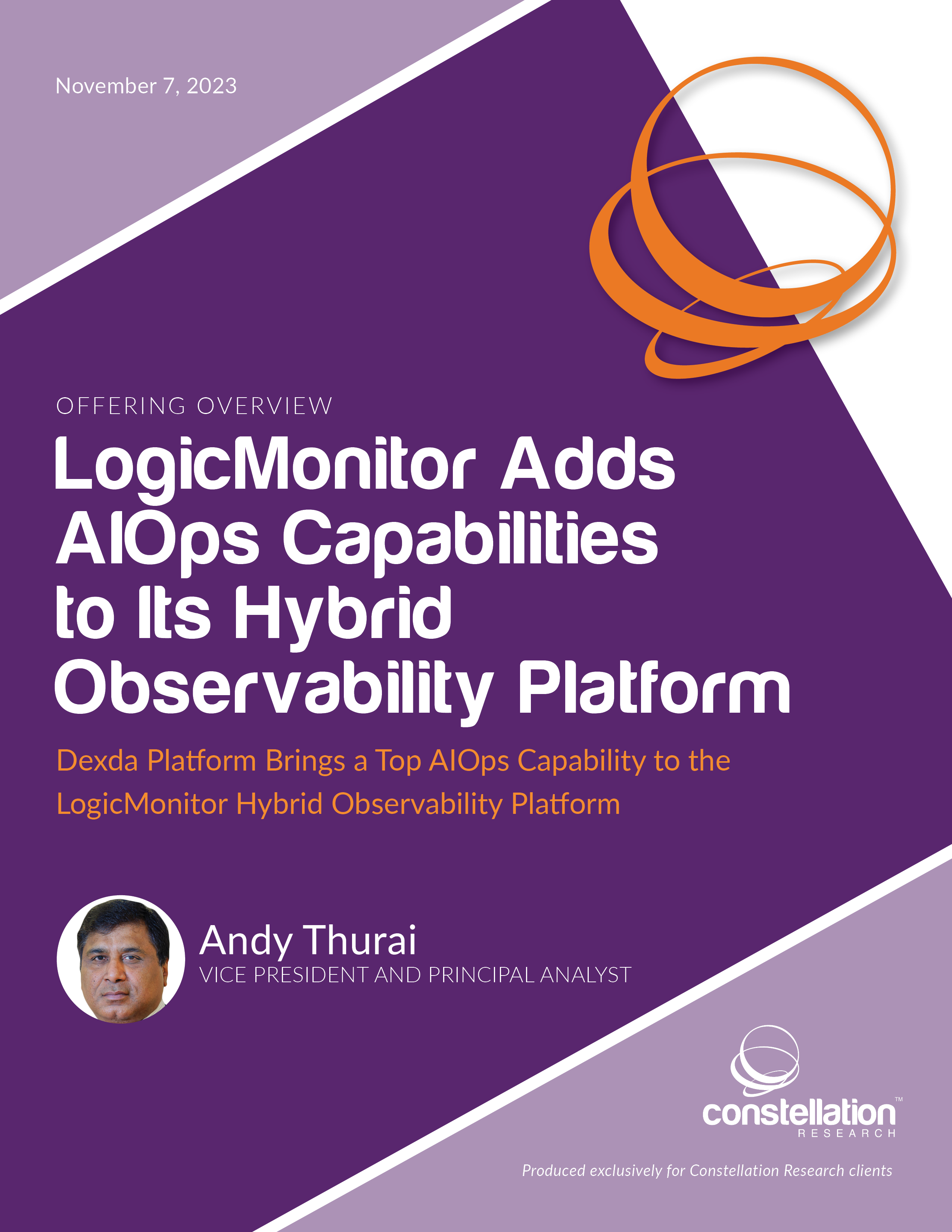 Executive Summary

Constellation Research's recent report "Best Practices: An Executive Guide to Faster Incident Resolution"  identified five surprising findings:

1.    Incidents, both major and minor, are more frequent than expected. 
2.    The current way of responding to incidents is broken. 
3.    The cost of incident resolution is almost always very high. 
4.    Production operations are getting harder as scale and complexity increase. 
5.    Incident responders are overwhelmed by more alerts than they can handle.

Consequently, organizations that effectively demonstrate how well they are prepared to handle major incidents will instill a higher level of trust in their brand. Trust has emerged as a top priority for enterprises of all sizes. 

To help organizations improve their level of trust, LogicMonitor is expanding its hybrid observability solution offerings to bring insights, artificial intelligence for IT operations (AIOps), and automation into its platform for managing complex hybrid IT environments by adding the Dexda solution as an integral part of the platform. 
Get Access to This Premium Content