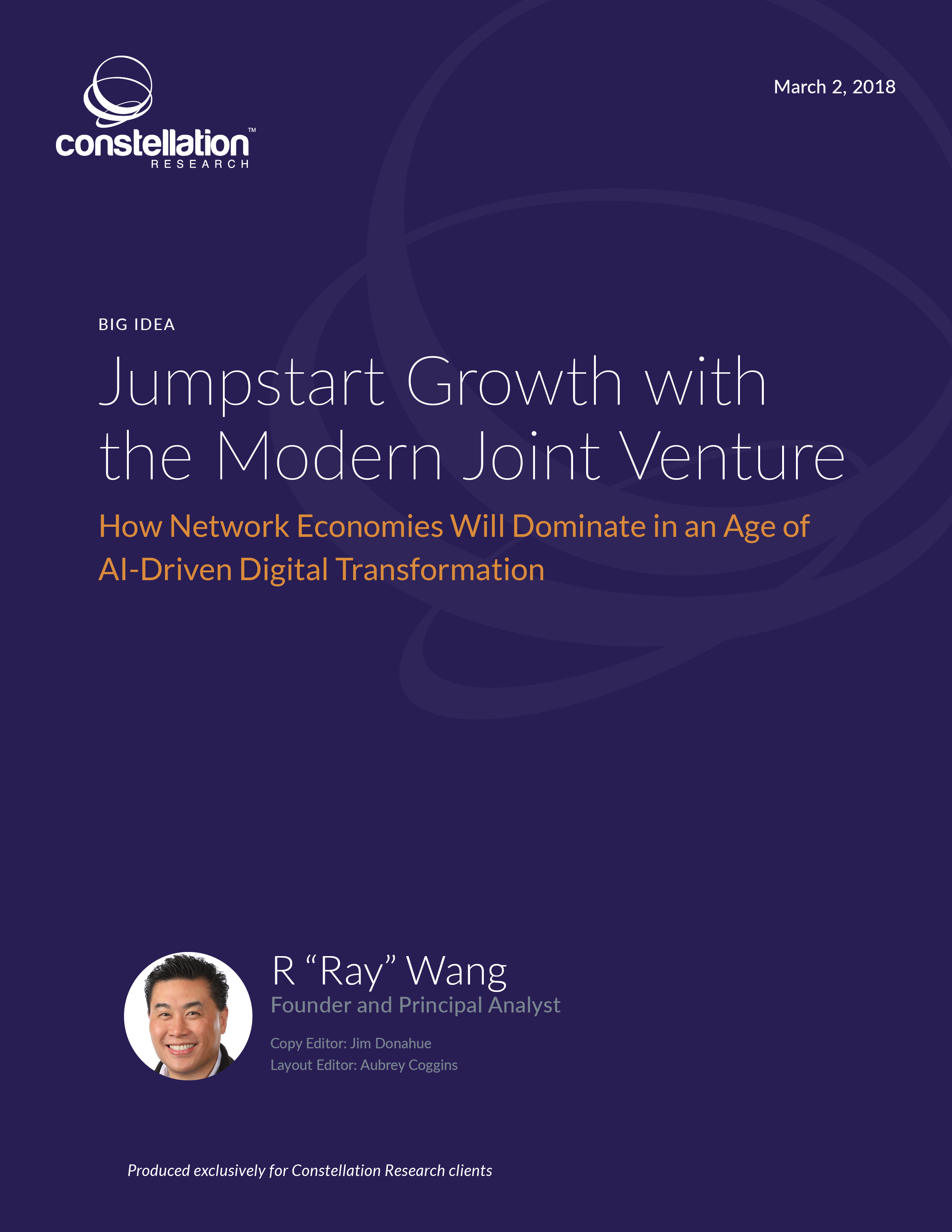 How Network Economies Will Dominate in an Age of AI-Driven Digital Transformation
Boardrooms and executive team members must find vehicles to jumpstart growth amid competition from nontraditional competitors and a winner-takes-all digital transformation onslaught. Unfortunately, these organizations often face massive market pressure from their investors to stay the course while these same investors fund risky startups in search of growth.
Constellation has identified the joint venture as a new approach that builds on the lessons of the consortium model, creates an investment vehicle and exit strategy for members of the trading network, applies capital budgets instead of operating budgets, and establishes a governance structure and culture that fosters innovation and long-term growth.
This Big Idea report provides a framework to develop a joint venture model with anchors from a cloud vendor or IT services provider as the lead. Other models with brands and enterprises as a lead will be developed in subsequent reports.
Get Access to This Premium Content