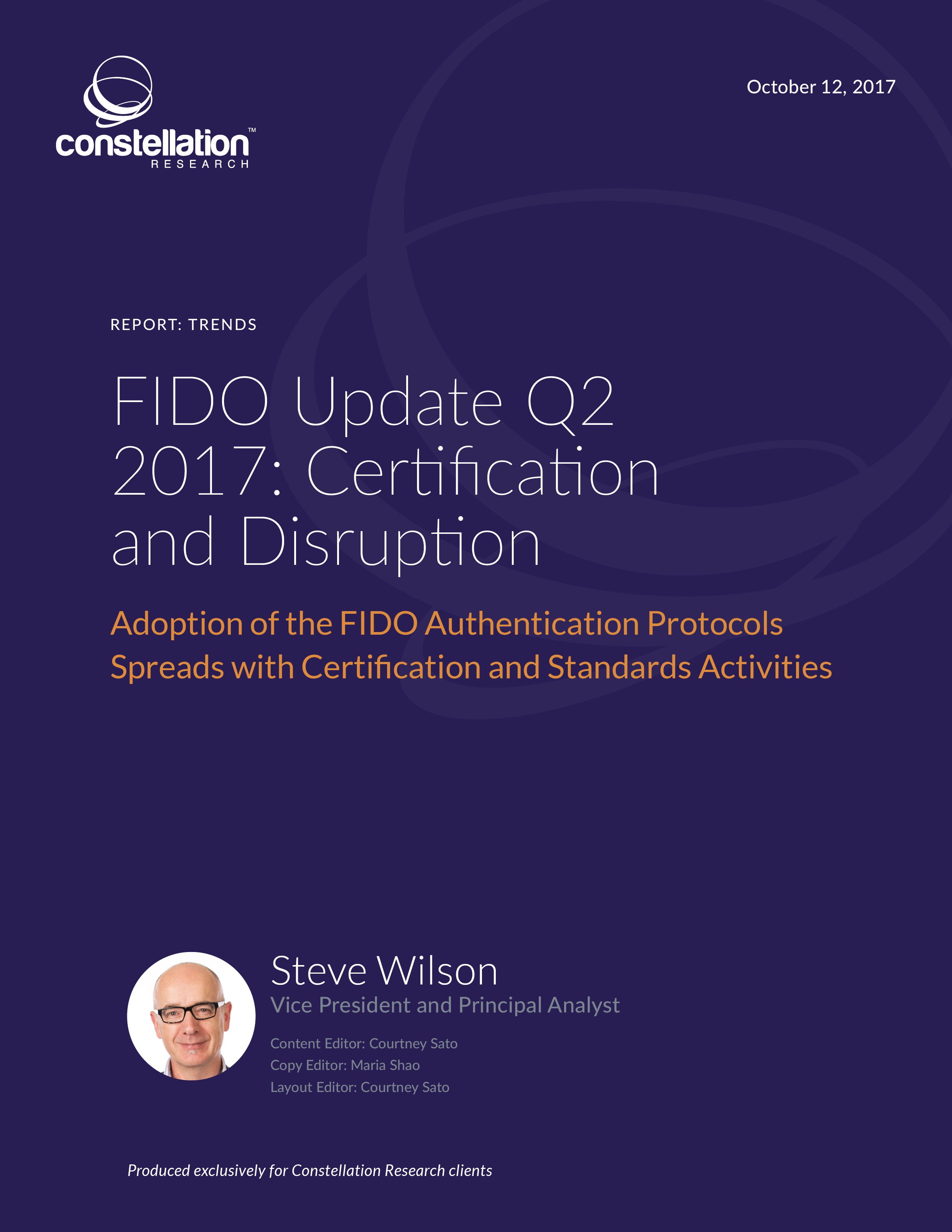 The FIDO Alliance is the most important Identity Management (IdM) consortium in an industry that has seen numerous associations and standardization efforts over many years. Comprising e-commerce and payments superpowers, IdM vendors, most SIM suppliers, solutions providers, mobile network operators and many household names in consumer electronics, the FIDO Alliance is developing protocols and standards to strongly authenticate users and personal devices, thus eliminating the scourge of passwords.
FIDO's success comes in part from a radically clear mission: Use the built-in cryptography of near ubiquitous smartphones and a new breed of personal hardware devices to strongly authenticate users. With its focus, pragmatism and breadth of membership, FIDO represents the most influential authentication standards effort today.
Constellation regularly produces reports examining developments in the FIDO Alliance. This latest update looks at how FIDO is driving adoption internationally with a dedicated deployment working group, new technical certifications and recognition in important digital identity standards. This report also details movements on the FIDO board and presents detailed breakdowns of the 250-plus members.
Constellation's FIDO Alliance Series
Constellation produces a series of reports on the FIDO Alliance. Each new report retains sufficient background so newcomers can quickly get up to speed on the mission of the alliance, its objectives and its work. Each report presents Constellation's analysis of the most significant developments in use cases, applications and membership. Earlier reports about the FIDO Alliance are listed below.
Download Research
Click to Download Report