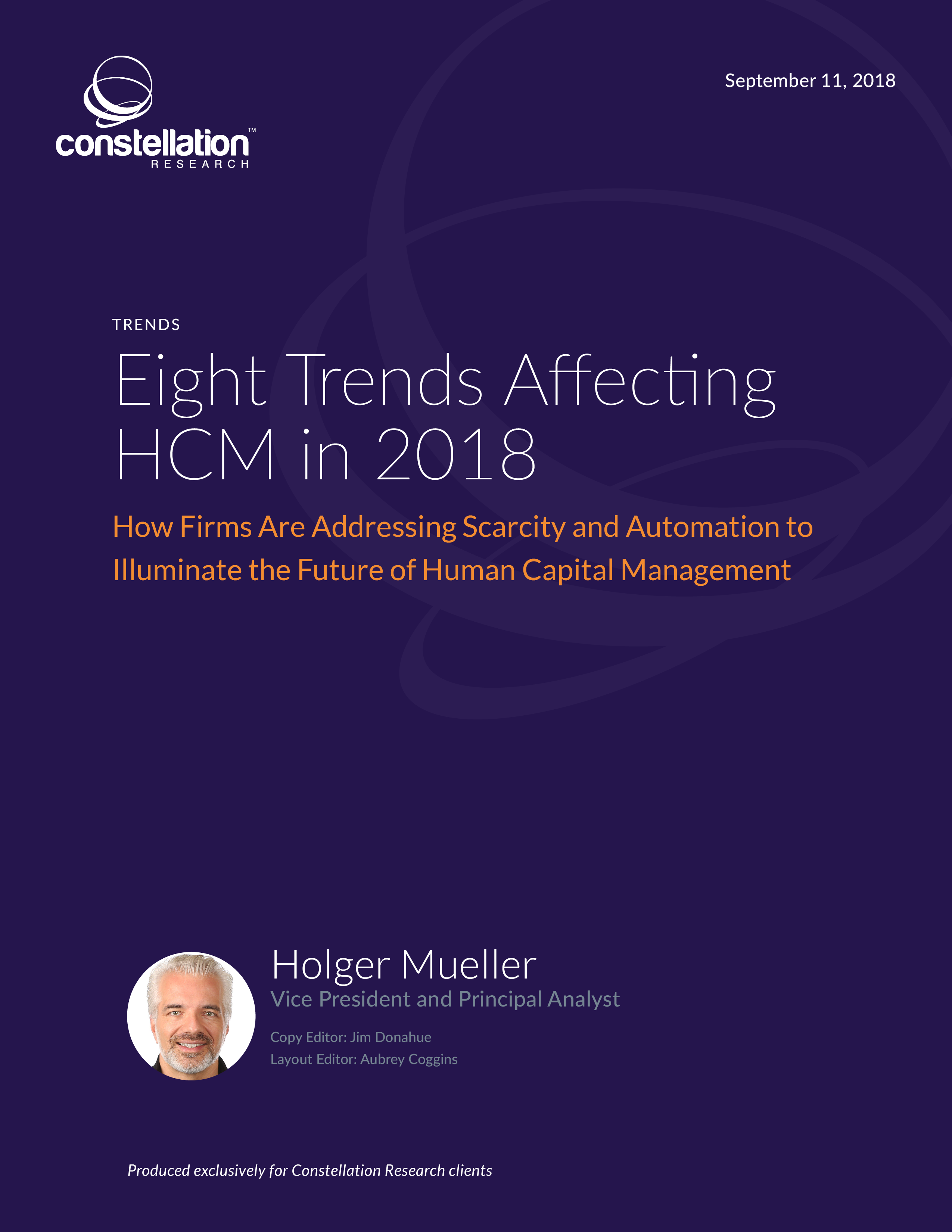 How Firms Are Addressing Scarcity and Automation to Illuminate the Future of Human Capital Management
The current human capital landscape is defined by the twin forces of scarcity and automation.
This report examines eight human capital management (HCM) trends that reveal how employers are dealing with the current environment and shed light on HCM going forward.
Open research. Download free of charge. 
Download Research
Click to Download Report