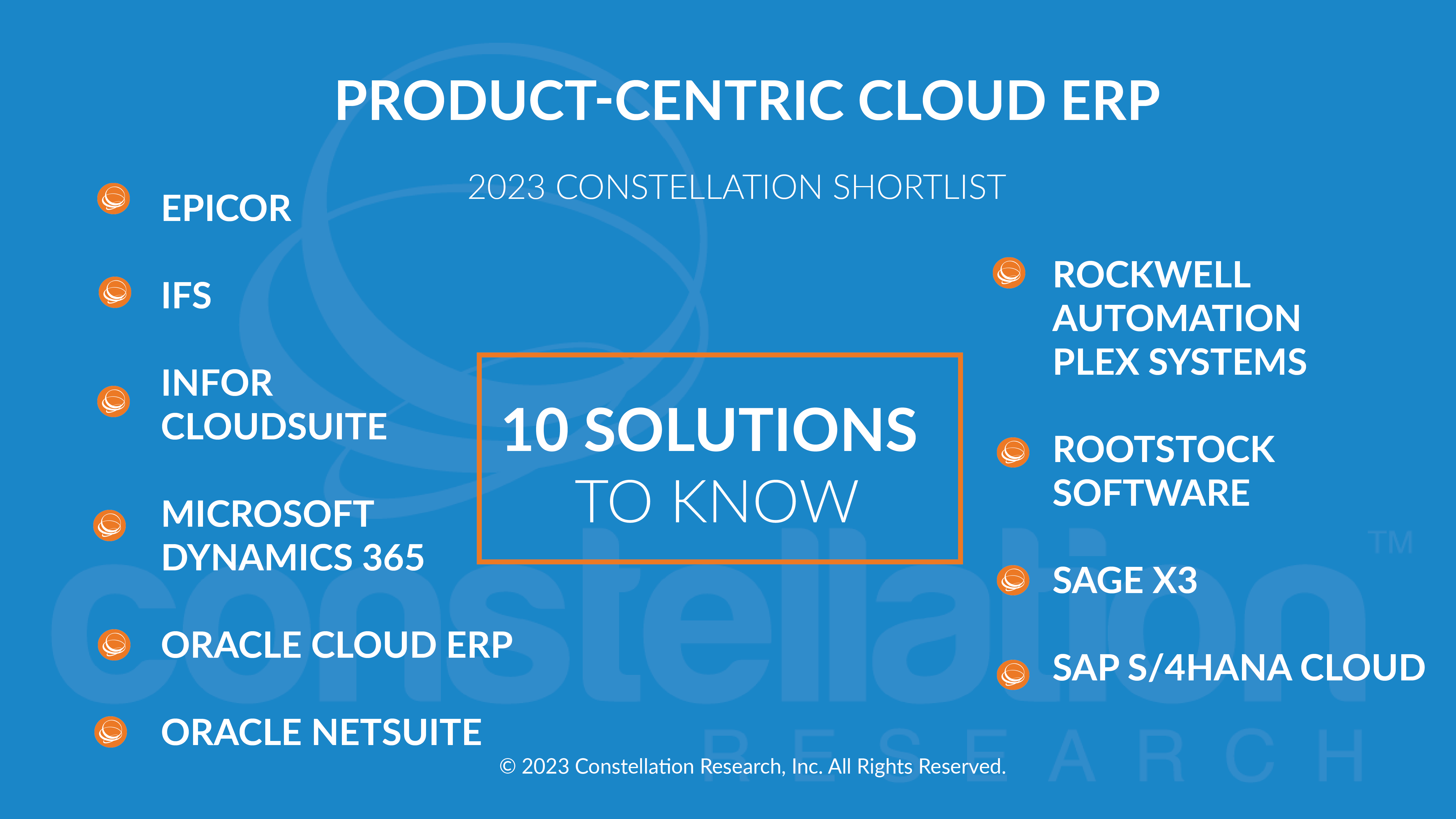 About This Constellation ShortList™
Services-centric enterprise resource planning (ERP) provides financials and professional services capabilities for organizations that deliver services to customers. The most important resource in services-centric ERP is the human resources. Offerings in this Constellation ShortList must include both financials and professional services automation capabilities. The global ERP software and services market is expected to be $70.68 billion by 2027 at a 10.9% CAGR.

One of the big shifts in the past 12 months has been the roles of journey orchestration, automation and artificial intelligence. Organizations seek the ability to get to zero FTE back-office organizations and autonomous processes. The goal is to determine when processes should be delivered with intelligent process automation, augmentation of machines with humans, augmentation of humans with machines, and human ingenuity and judgment.
Threshold Criteria
Constellation considers the following criteria for these solutions:
AI and automation capabilities
Configure to order, make to order
Demand planning
Direct procurement
Enterprise asset management
Enterprise financials
Field service management
Human capital management
Indirect procurement
Material requirements planning
Manufacturing controls
Order management
Product life-cycle management
Supply chain management
The Constellation ShortList™
Constellation evaluates more than 25 solutions categorized in this market. This Constellation ShortList is determined by client inquiries, partner conversations, customer references, vendor selection projects, market share and internal research.
Epicor
IFS
Infor CloudSuite
Microsoft Dynamics 365
Oracle Cloud ERP
Oracle NetSuite
Rockwell Automation Plex Systems
Rootstock Software
Sage X3

SAP S/4HANA Cloud
Frequency of Evaluation
Each Constellation ShortList is updated at least once per year. Updates may occur after six months if deemed necessary.
Evaluation Services
Constellation clients can work with the analyst and research team to conduct a more thorough discussion of this Constellation ShortList. Constellation can also provide guidance in vendor selection and contract negotiation.
Download Research
Click to Download Report