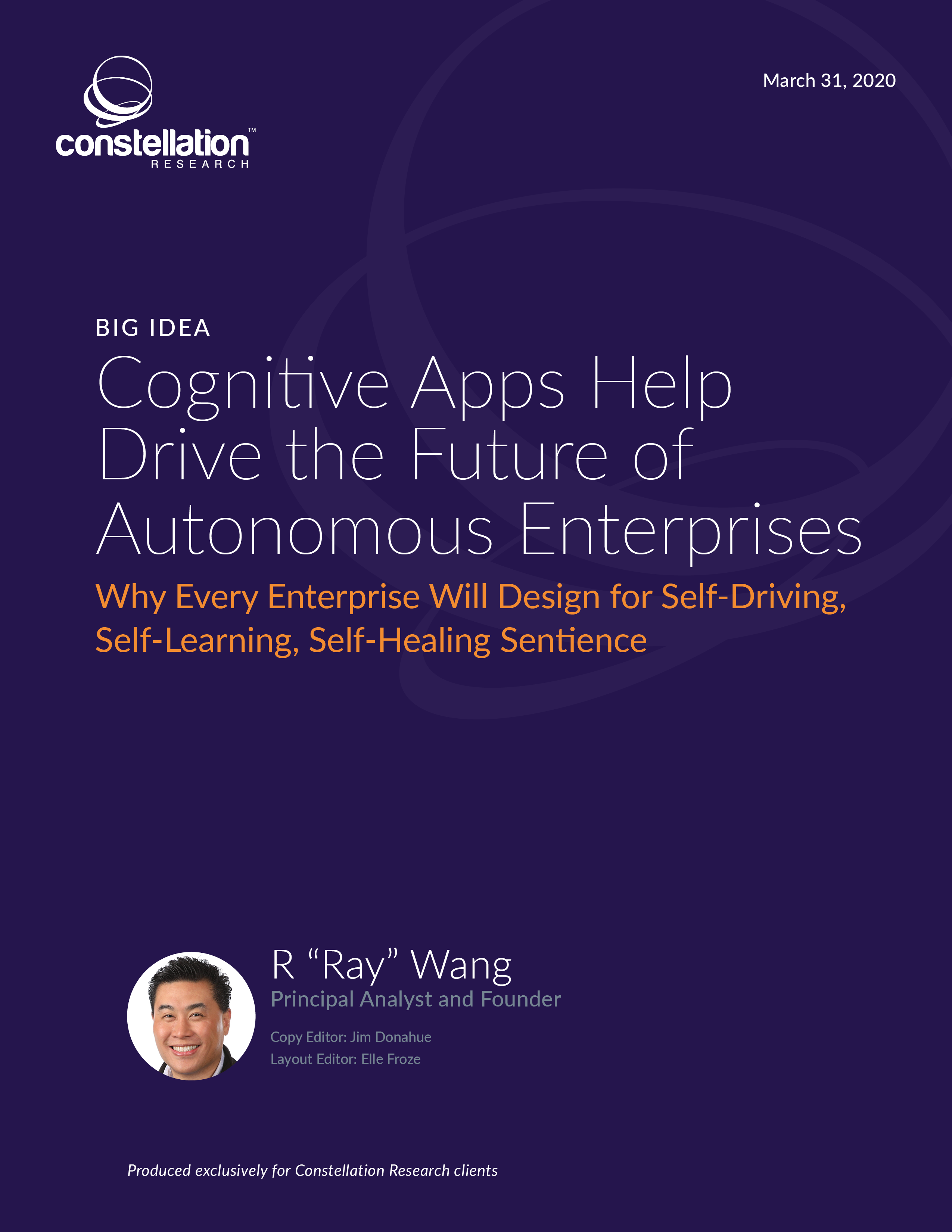 Why Every Enterprise Will Design for Self-Driving, Self-Learning, Self-Healing Sentience

Traditional transactional applications have run their course. The pressure to reduce margins, technical debt and investment in core systems creates tremendous incentives for the automated enterprise. Customers seek cognitive-based approaches in order to build the true foundation for automation and artificial intelligence–driven precision decisions. The benefits include less staffing, reduced errors, smarter decisions and security at scale. The quest for an autonomous enterprise starts with a desire to consider what decisions require intelligent automation versus human judgment.
Vendors from multiple fronts intend to deliver on this promise. Legacy enterprise resource planning providers, cloud vendors, business process management solutions, robotic process automation products, process-mining vendors and IT services firms with software solutions attempt to compete with pure-play vendors for both mindshare and market dominance in this market, which Constellation Research expects to hit $10.35 billion by 2030.
Constellation recommends that clients determine their business objectives before considering software solutions in this space. Buyers should expect to invest time in training these systems in order to reap both the benefits of augmenting machines with humanity and augmenting humans with machines. Successful deployments will gain an exponential advantage on competitors over time as data-driven digital networks will dominate value chains.
Get Access to This Premium Content