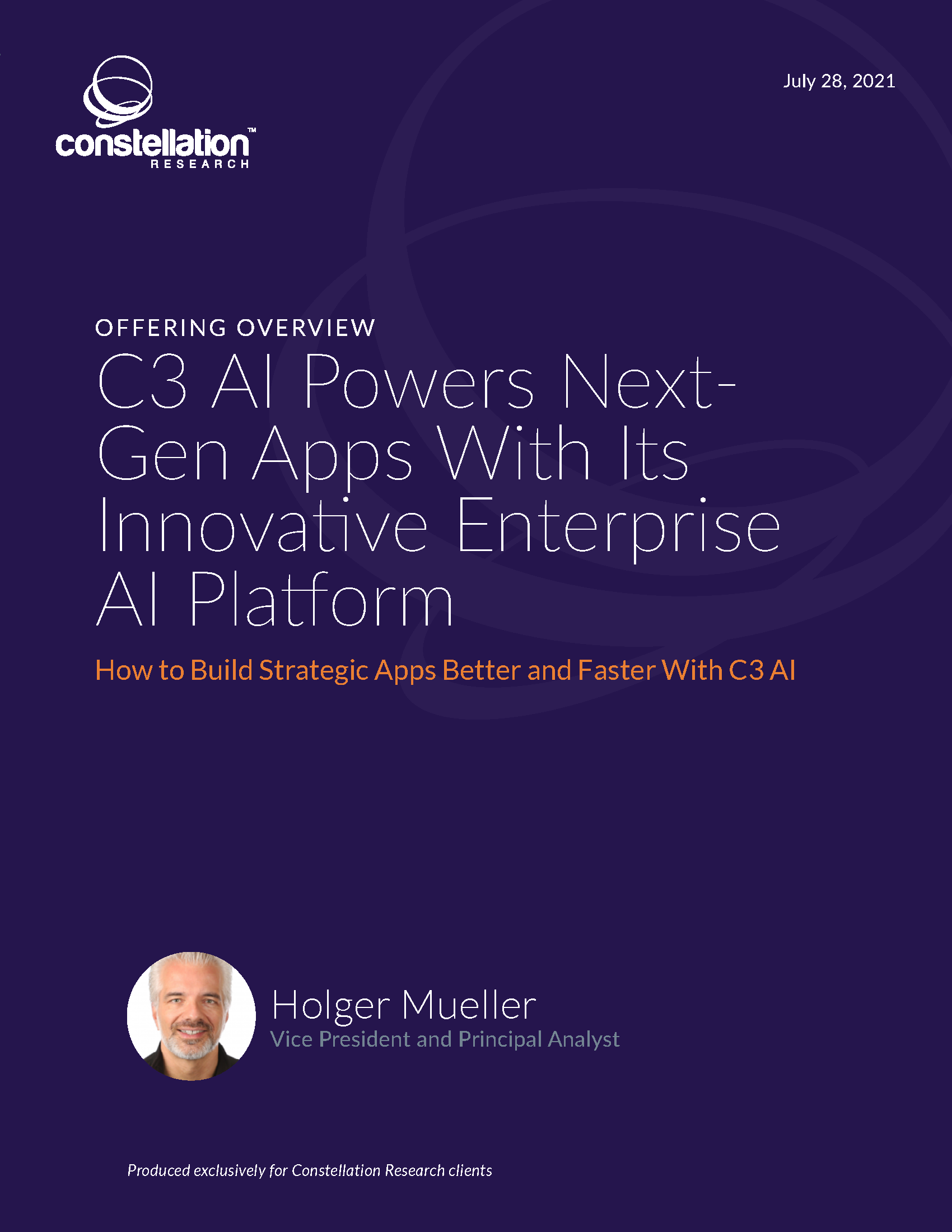 Executive Summary
This report provides an overview of how the C3 AI platform enables enterprises to build next-generation AI applications. Some of the world's largest companies in manufacturing, energy, financial services, defense, and other industries have deployed the C3 AI Suite in production at scale to deliver significant business value through improved operational efficiencies, reduced operating costs, and improved customer satisfaction.
C3 AI has a unique approach to platform as a service (PaaS): It starts with the data first, versus starting with the code the way most traditional PaaS platforms do. This immediately creates a unified federated data image across various internal and external sources for all application, analytical, and machine learning (ML) use cases. By focusing on data first, C3 AI enables very fast creation of applications, given its model-driven development approach. Enterprises can further accelerate their application creation by reusing existing applications and integrations. Moreover, the C3 AI platform facilitates artificial intelligence (AI) enablement in all aspects of next-generation application development and supports all user constituents, from business users and data scientists to no-code/low-code and full-code developers. Finally, C3 AI's platform enables enterprises to run across multiple clouds while abstracting cloud-specific capabilities to exploit them at their best in the native form of each specific cloud infrastructure.
The other platforms covered in this Constellation Market Overview are (in alphabetical order) AWS, Google Cloud, IBM Cloud, Microsoft Azure, Oracle PaaS, Pivotal Cloud Foundry, Red Hat OpenShift, Salesforce Platform (Force.com and Heroku), SAP Business Technology Platform (BTP), and Siemens (with Mendix).
Get Access to This Premium Content