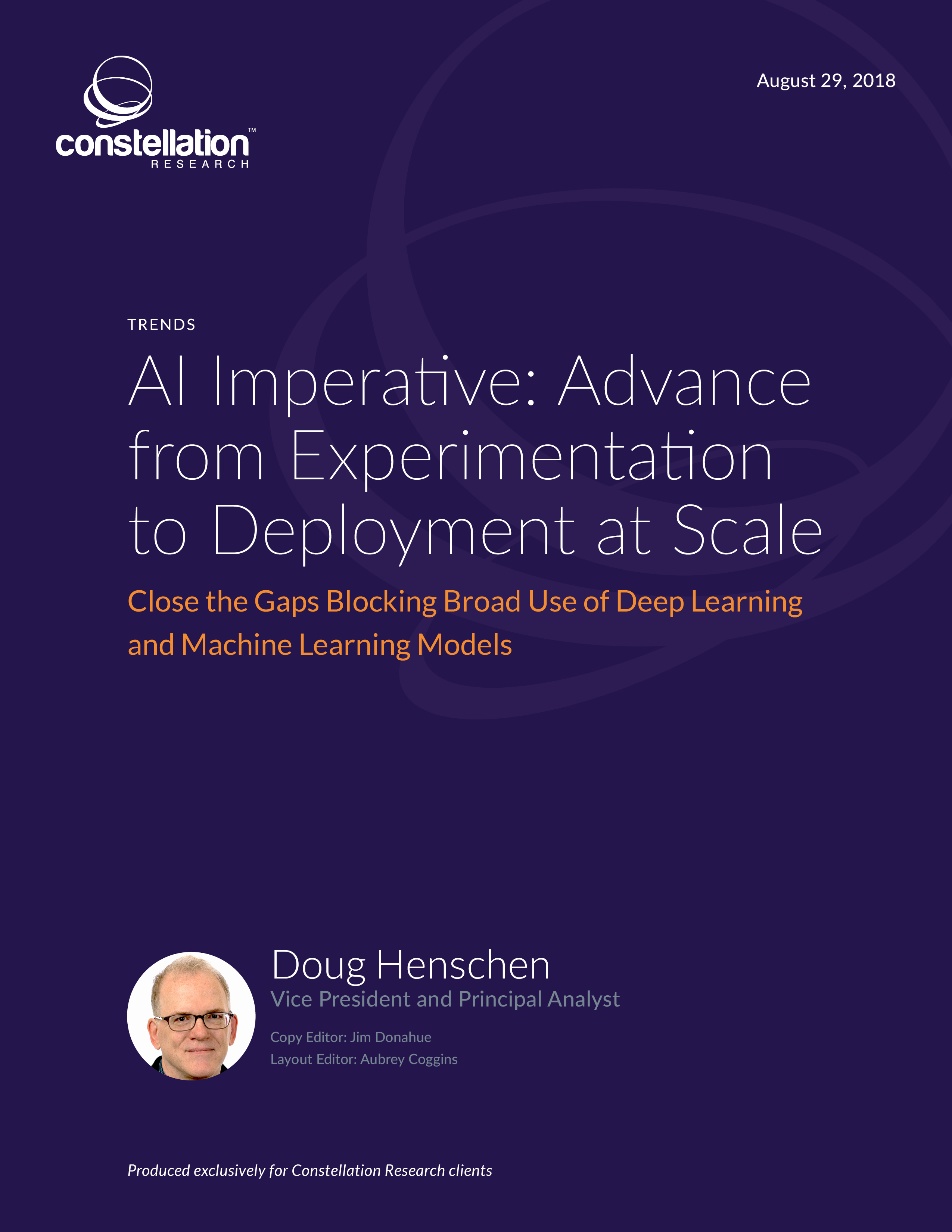 Close the Gaps Blocking Broad Use of Deep Learning and Machine Learning Models
Organizations are turning to artificial intelligence (AI) as a path to innovation and product and service differentiation. There are shortcuts to acquiring AI capabilities, such as by tapping cloud-based services or pre-built apps infused with "smart" features, but to make AI strategic to the organization, companies are investing in data science teams and supporting data management skills. The goal is to develop and deploying machine learning (ML) and deep learning (DL) models across the enterprise, but too many organizations are stalled at the proof-of-concept stage.
This report examines the life cycle of AI model development, deployment and operationalization, and also details the impediments to success. It describes gaps between the stages of development, deployment and ongoing management and optimization. The report also explores the key constituents involved in AI operationalization and why a collaborative, team-based approach is required. The report also briefly explores emerging technologies aimed at easing AI operationalization, and it concludes with recommended best practices for successful execution.
Get Access to This Premium Content