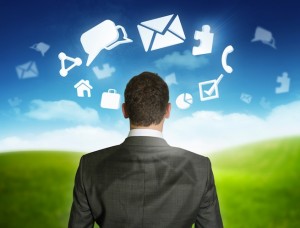 I've had the great opportunity to spend time with some of AvePoint Public Sector's customers in my role as vice president for customer strategy and solutions. In most of my conversations, a recurring topic that kept bubbling up is the fact that a lot of executive decision makers still don't perceive Microsoft SharePoint as an essential business platform unlike Enterprise Resource Planning (ERP), Customer Relationship Management (CRM), and Human Resources (HR) platforms. SharePoint is mostly viewed as a utility tool for business users to store files and/or centralized repository for group collaboration.
As IT continues to provide value to the business with limited resources, it is critical to elevate the strategic business value of SharePoint. As you know, when implemented with realistic business buy-in, it can accelerate and transform business engagement in any organization.
How can we effectively engage decision makers to understand the strategic business value of their SharePoint investment? Check out my post at AvePoint Community to learn the 4 steps on how you can pitch SharePoint as a strategic business platform.