DisrupTV is a weekly Web series with hosts R "Ray" Wang and Vala Afshar. The show airs live at 11:00 a.m. PT/ 2:00 p.m. ET every Friday. The audience can expect A-list guests, the latest enterprise news, hot startups, insight from influencers, and much more. Tweet questions to #DisrupTV or @DisrupTVShow. We broadcast live on Zoom. 
Show Link: https://www.youtube.com/user/ConstellationR
Featured Guests: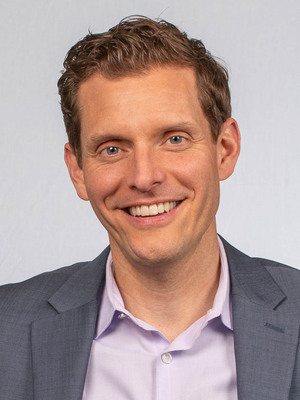 Brian Gregg 
Senior Partner 
McKinsey & Company
Brian Gregg is a Senior Partner in McKinsey's San Francisco Office and serves clients in consumer-facing industries, with deep experience in e-commerce, retail, consumer technology/media and consumer packaged goods. Mr. Gregg leads the Marketing & Sales Practice for the Americas. He has functional expertise in a multitude of marketing and sales disciplines including digital marketing, CRM/Loyalty, customer experience, agile operating model, omnichannel strategy, and consumer-centric innovation.
Follow his org on Twitter: @McKinsey
Ali Cudby 
CEO
Your Iconic Brand and Author
Ali Cudby wrote the book on customer experience – literally. The author of the #1 bestselling book, Keep Your Customers, Ali brings a proven methodology for successful customer loyalty and retention to clients around the globe. Ali honed her approach to customer experience at her company, Fab Foundations, where she created the world's leading bra fitting training and certification program. Ali has worked with lingerie companies on six continents to develop innovative systems for retention and growth.

From Fortune 500 to pre-revenue start-ups, Ali has spent 20 years refining her craft. Ali first cut her teeth in the world of customer experience after graduating from Wharton Business School and joining The New York Times Company's corporate planning group. She also had stints in strategic marketing at the Golf Digest Magazine Group and Animal Planet TV Network before opening her own shop, where she focuses on making a difference for small to mid-sized companies.

Now, Ali teaches Entrepreneurship and Innovation at Purdue University and works with clients worldwide to incorporate her innovative customer loyalty and retention strategies through her company Your Iconic Brand.
Follow her on Twitter: @alicudby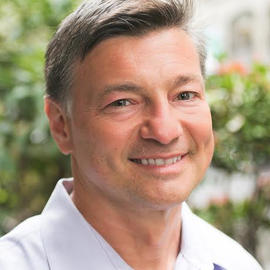 Larry Dignan,
Editor in Chief
ZDNet
Larry Dignan is Editor in Chief of ZDNet and Editorial Director of ZDNet's sister site TechRepublic. He was most recently Executive Editor of News and Blogs at ZDNet. Prior to that he was executive news editor at eWeek and news editor at Baseline. He also served as the East Coast news editor and finance editor at CNET News.com. Larry has covered the technology and financial services industry since 1995, publishing articles in WallStreetWeek.com, Inter@ctive Week, The New York Times, and Financial Planning magazine. He's a graduate of the Columbia School of Journalism and the University of Delaware.
Follow him on twitter here: @ldignan