DisrupTV is a weekly Web series with hosts R "Ray" Wang and Vala Afshar. The show airs live at 11:00 a.m. PT/ 2:00 p.m. ET every Friday. The audience can expect A-list guests, the latest enterprise news, hot startups, insight from influencers, and much more. Tweet questions to #DisrupTV or @DisrupTVShow. We broadcast live on Zoom. 
Show Link: https://ConstellationR.zoom.us/j/445533788
Featured Guests:
Lauren Cooney
Founder and CEO
Spark Labs
Lauren Cooney has twenty years of experience creating, building and leading high-growth teams, businesses, platforms and developer communities for multiple Fortune 500 companies including BEA Systems (now Oracle), IBM, Microsoft, Juniper, and Cisco Systems, where she has led product management, Open Source, product marketing, developer strategy and new business model creation. Her work has netted companies over $1B in revenue, hundreds of new clients and over a million developers.
 
Lauren recently founded Spark Labs. Spark Labs educates and empowers up and coming leaders and top organizations to innovate with intention and inclusivity for the greater good, creating diverse and authentic programs and communities to help all women accelerate their careers in technology and business. Utilizing twenty years of expertise in executive roles and leading teams for Fortune 500 companies, Spark Labs' goal is to improve diversity and keep women in the "pipeline" while accelerating their path to the C-Suite. Spark Labs offers executive coaching, leadership training, retention and inclusivity programs and a robust community for women looking to accelerate their career beyond the traditional corporate models and offerings.
 
The Huffington Post, CIO Magazine, Business Insider and Light Reading have all recognized Cooney as a top leader in software, open source, developer relations, women in technology and cloud computing industries. In 2019 Cooney was also appointed to the Forbes Business Council. She frequently speaks at conferences, leadership summits, and industry events, and can be reached at lauren@sparklabsco.com if you would like her to speak at your team, company or industry event. 
Follow her on Twitter: @lcooney
 
Pat Garrehy
Founder, President & CEO
Rootstock 
Pat Garrehy is the Founder, President, and CEO for Rootstock Software® and has an extensive background as a software architect and engineer. With over 30 years of management, sales and technical experience, Mr. Garrehy brings a unique blend of analytical focus and business savvy to the table.

As CEO, Mr. Garrehy has applied his extensive background to the development of Rootstock's nimble and powerful cloud based (SaaS) solution. In addition, Mr. Garrehy sets the company's strategic direction and provides overall leadership for the entire management team.

Mr. Garrehy is also the founder and former CEO of Relevant Business Systems, a client-server ERP software provider with an exclusive focus on discrete manufacturing companies. Relevant, which was sold in 2006, remains the most profitable division of the acquirer to date. The software is currently utilized in a number of business operations, including major divisions of Lockheed and Solectron with sales of over one billion dollars.

As a University of California at Berkeley graduate, he holds a BS degree in business and mathematics as well as an MBA in finance from the University of Southern California.
Follow him on Twitter:  @pgarrehy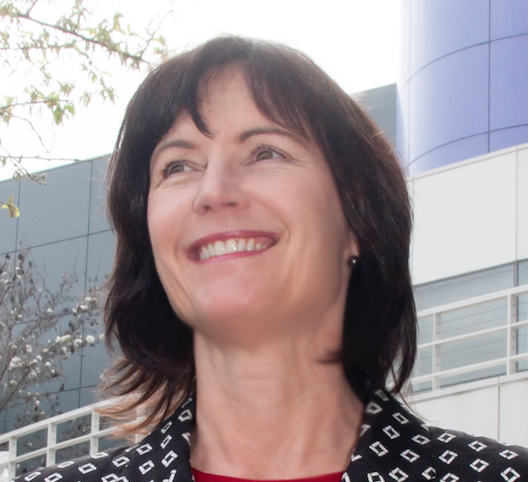 Terri Griffith
Professor, Author, Keynote Speaker, Consultant
Terri L. Griffith holds the Keith Beedie Chair in Innovation and Entrepreneurship in Simon Fraser University's Beedie School of Business. Her research focuses on human and technical systems for the future of work, most recently the bottom-up application of AI and other forms of automation. She spent two decades in the Silicon Valley and in 2012 was honored as a Woman of Influence by the Silicon Valley Business Journal following the publication of her award-winning book, The Plugged-In Manager: Get in Tune with Your People, Technology, and Organization to Thrive.

She offers programs and projects for companies and associations including Oracle, IBM, Cisco, ESADE, Sonera, SIM APC, and the Council of Supply Chain Management Professionals. She serves on the advisory boards of GeoPogo, and Intelenz. Terri has served as a senior editor for Organization Science and associate editor for MIS Quarterly.
Her undergraduate degree is from UC Berkeley; her MS and PhD are from Carnegie Mellon.
Follow her on Twitter: @terrigriffith