OpenAI President and Co-Founder Greg Brockman said industry specific use cases as well as developers adding on top of models will drive more value from generative AI.
Brockman, speaking at Microsoft Build, said "the technology (ChatGPT, generative AI) is getting better and better, but the value is going into specific domains and understand how they work there." Brockman referenced the legal industry as one area where developers can add a lot of value.
"There's a huge amount of value that can be added," said Brockman.
Microsoft unveils Microsoft Fabric at Build 2023, pitches integration, simplified pricing
Kevin Scott, Chief Technology Officer and Executive Vice President of AI at Microsoft, followed up on a barrage of announcements for Copilots across the software giant's product line. Roughly speaking, a Copilot application uses AI, has a conversational interface and helps you do common tasks.
While Microsoft launched a series of Copilots by product line--Dynamics 365, Windows, Bing, Power Platform etc.--the company urged developers to leverage plug-ins, open source and foundational models to focus on solving problems. According to Mary Jo Foley, there are 20 customers currently in the M365 Copilot Early Access program.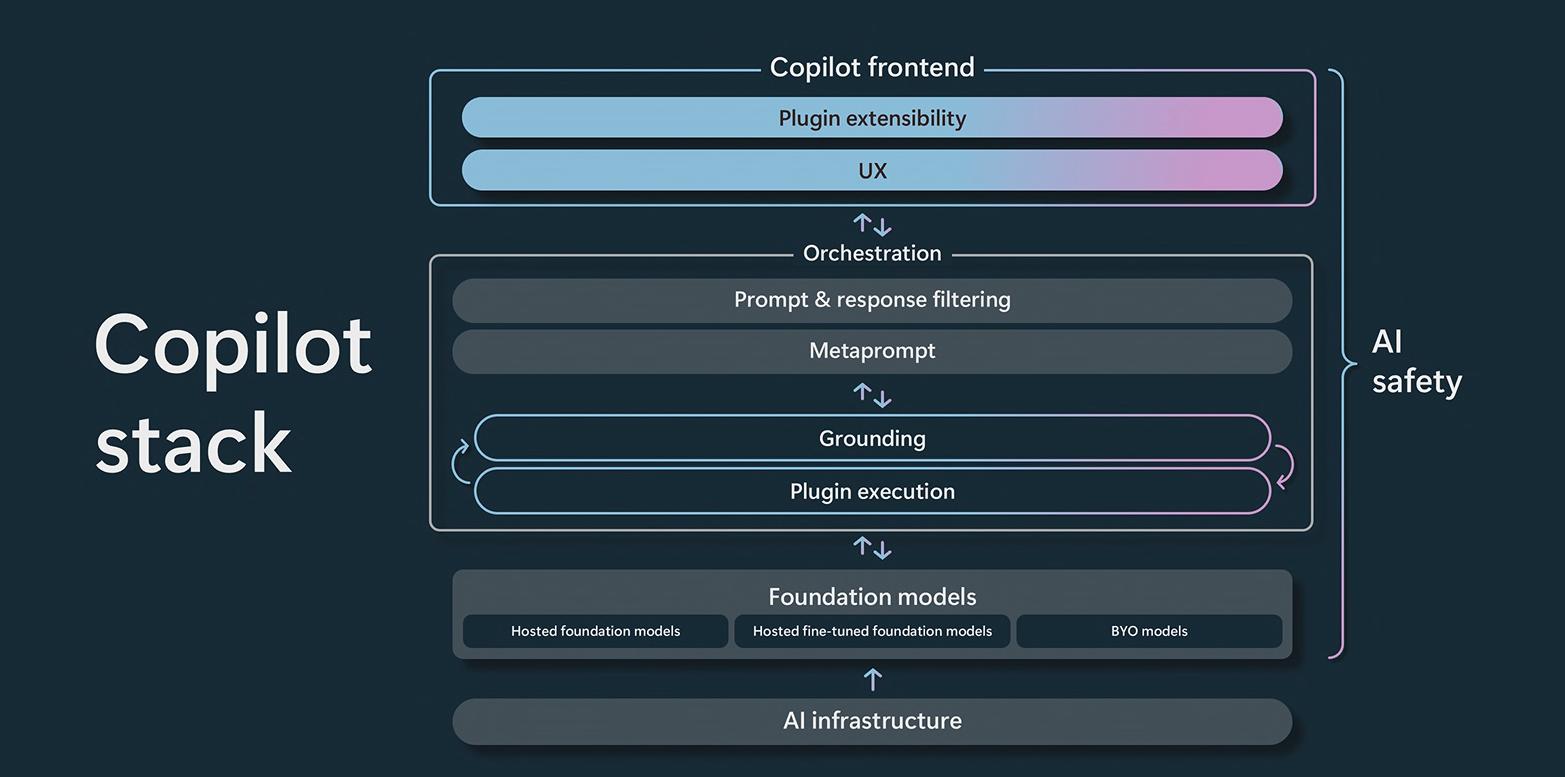 Scott said the generative AI model is not the product and developers need to focus on creating good products that address problems.
"It is up to you all to build great experiences," said Scott. He told developers to focus on what problem the Copilot to address. For instance, UX flows are less important since there's natural language processing. The focus is really figuring out how to keep the Copilot on point.
To date, generative AI has been aimed mostly at functions and horizontal productivity tasks. Think social media posts for Scott's podcast. Scott noted he wasn't good at social media posting so he built a Copilot to help. Here's how it broke down.
Going forward, Brockman's legal use case is just the beginning. Once vendors launch a series of generative AI tools and product integrations, the next step will be focused on industries such as CPG, manufacturing, transportation and health care to name a few. These industry use cases will likely be deployed as software vendors, AWS, Azure and Google Cloud all duel. 
More: