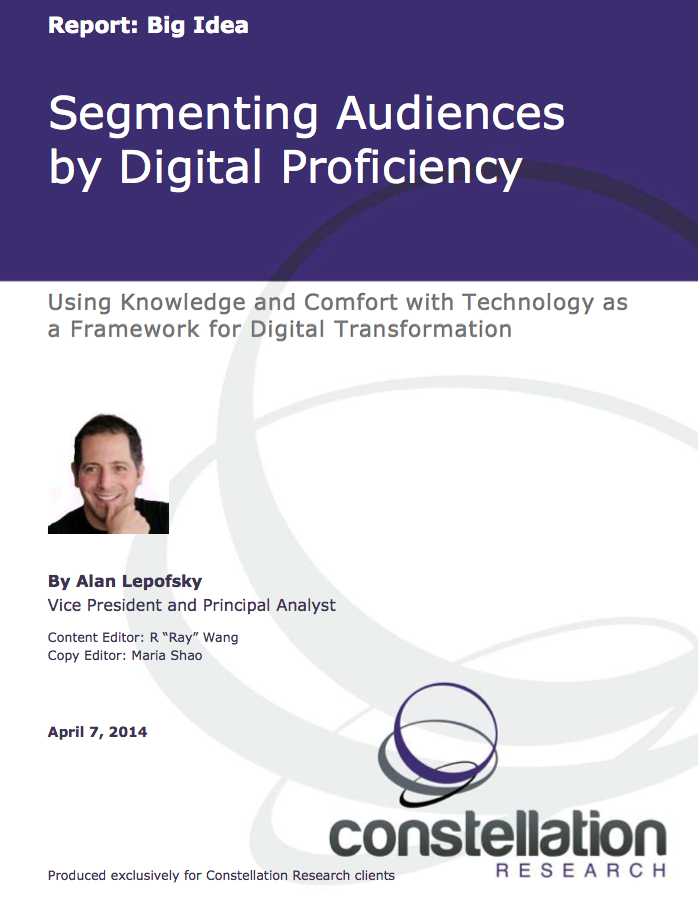 Last year my colleague Ray Wang introduced The Five Generations of Digital Workers.  Expanding upon this excellent work, I've just published a new report:
Segmenting Audiences By Digital Proficiency: Using Knowledge and Comfort with Technology as a Framework for Digital Transformation
The proliferation of digital technology is causing businesses to go through one of the largest shifts since the Industrial Revolution. This digital transformation forces organizations to rethink everything about the way they do business - from the way they manufacture products to their sales and marketing strategies, even the way they communicate with employees and customers. Unfortunately, many companies start planning their digital transformation by discussing the needs of the various generations of people that will be affected by this change. While people of different generations may indeed have different wants and needs, age alone should not be the determining factor used in planning these transformation projects. Instead, Constellation recommends using a combination of a person's knowledge and comfort level with technology, a characteristic referred to as Digital Proficiency. This report looks at five types of digital proficiency and helps guide organizations on how to tailor their digital transformation to each category.
The following chart shows the various categories of relationships of how comfort level and knowledge can be combined with respect to a person's technological savvy.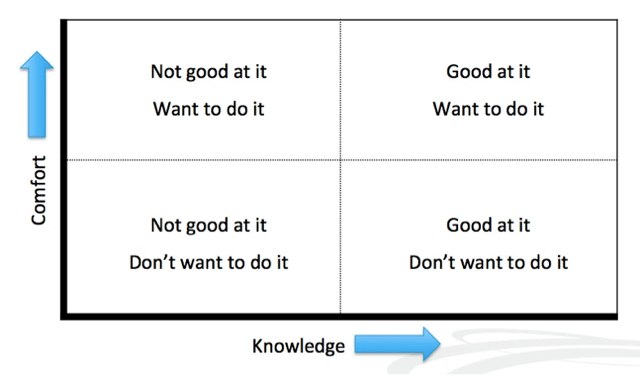 Using this framework, Constellation outlines five levels of digital proficiency and discusses the various characteristics of each category.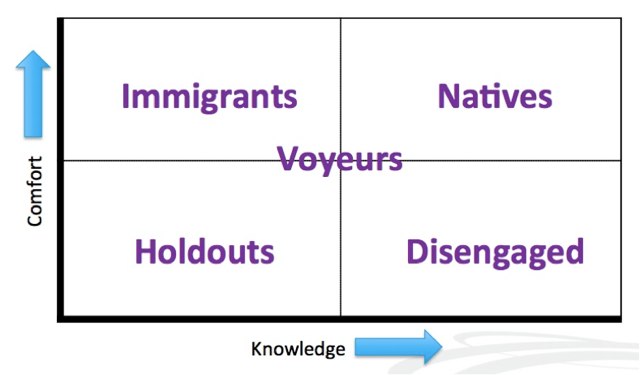 Table of Contents
Purpose and Intent

Executive Summary

Challenging the Myth that Age Affects Technological Savvy

"Content" Contains the Information We Create, Consume and Share

"People" Represent the Audiences We Interact with

"Actions" Are the Tasks that Enable Us to Get Things Done

Define Digital Proficiency by Knowledge and Comfort

Knowledge Comes from a Combination of Education, Experience and Accessibility

Comfort Stems from Beliefs, Desires and Trust

The Five Types of Digital Workers Reflects the Future of Digital Segmentation

Start By Determining Digital Proficiency

Recommendations: Tailor and Customize Experiences Accordingly

Scenario 1: Internal Collaboration

Scenario 2: Customer Support and Marketing

Parallax Points of View
Click here to access the full report.