Adobe reported better-than-expected third quarter earnings and raised its outlook for the fourth quarter. Adobe announced price increases for Creative Cloud starting Nov. 1.
Shantanu Narayen, CEO of Adobe, was bullish on the recent generative AI launches across the company's product portfolio. In prepared remarks, Narayen said advances across Creative Cloud, Document Cloud and Experience Cloud "are enabling us to attract an ever-growing set of users while delivering more value to existing customers."
Adobe reported third quarter earnings of $3.05 a share on revenue of $4.89 billion, up 10% from a year ago. Non-GAAP earnings were $4.09 a share.
Wall Street was looking for non-GAAP earnings of $3.98 a share on revenue of $4.87 billion.
As for the outlook, Adobe projected fourth-quarter revenue of $4.97 billion to $5.02 billion with earnings between $4.10 a share to $4.15 a share. Wall Street was looking for earnings of $4.06 a share on revenue of $5 billion.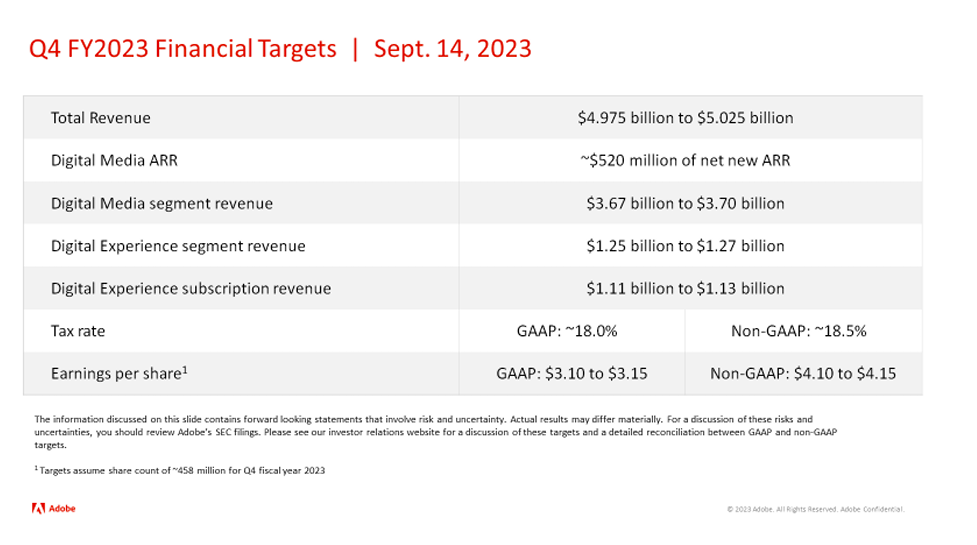 In the third quarter, Adobe's Digital Media revenue was $3.59 billion, up 11% from a year ago. Creative Cloud revenue was the bulk of the revenue at $2.91 billion followed by Document Cloud at $685 million.
Digital Experience revenue in the third quarter was $1.23 billion, up 10% from a year ago.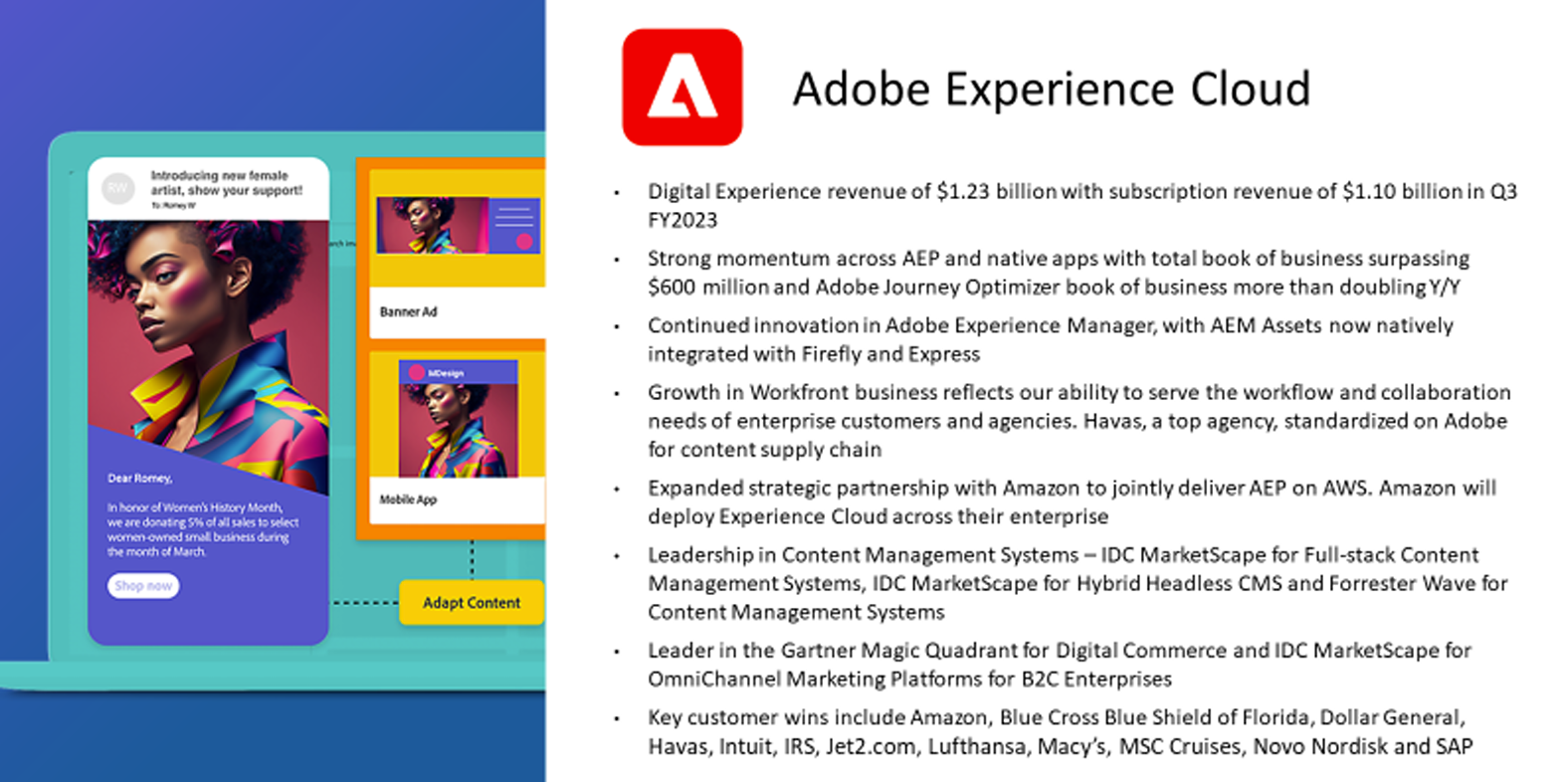 Key metrics from the quarter include:
Firefly users have generated more than 2 billion images.
Customer wins include Amazon, Havas, Paramount, SAP and Take-Two Interactive.
Adobe plans on having more than 10,000 people at its MAX conference where it intends to outline more AI advances.