Today at Google Horizon the company announced they are rebranding Google Apps for Work to G Suite, "Google's intelligent apps designed for business."
G Suite, contains the same applications that Google Apps for Work did; Gmail, Calendar, Hangouts, Drive, Docs, Sheets, Slides, Forms, Sites but now Google+ is included as a fully supported product. G Suite starts at $5/user/month and doubles to $10/user/month for unlimited storage and admin controls for areas like discovery and compliance.
The announcement of G Suite comes around the 10 Year anniversary of the launch of the original Google Apps for Your Domain offering and Google is now claiming 2M paying business and enterprise customers use Google Apps for Work.
"A rose by any other name would smell as sweet"
Google Apps for Work provided a clearer definition of what the offering did, where as G Suite is a more generic term akin to Microsoft's Office 365, which they have always struggled to explain. I can see the marketing benefit's of reducing the perceived boundaries between personal computing and business tools, but is that in the vendor's best interest or their customers? Also G Suite does not instantly convey that this set of products will leverage Google's considerable experience in Artifcial Intellignce. That said, at the end of the day it's just a name, and once people get past that the products and the benefits they provide are really what matter. 
So what's new about G Suite?
Google says they are focusing G Suite on 3 areas: employees, teams and organizations.
For employees, they want to make creating content easier. To do this they have enhanced the former feature called Research into a new tool called Explore. Explore searches for information, images and other content on the web (via Google search) and makes it easy to insert into Google Docs. Microsoft Office offers similar functionality, and takes it a step further with tools announced this week that help you automatically format the content. Still, users of Google Docs should find the new Explore function helpful when creating content.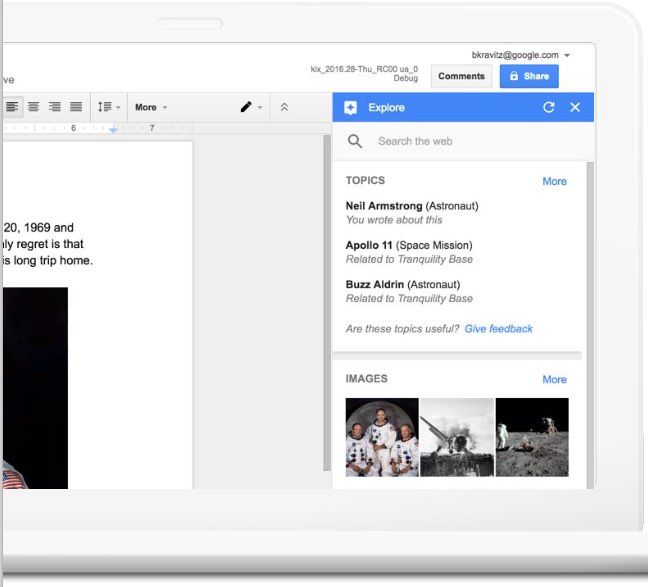 Other tweaks Google has made to G Suite to help people get work done include:
- Find A Time, a smart meeting scheduler that help people book meetings.
- Quick Access, which makes it easy to add attachments from Drive by placing your newest and most frequent files just a click away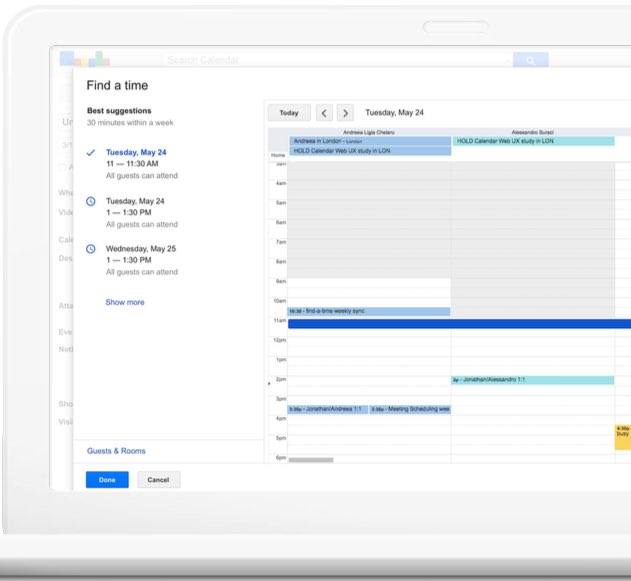 For teams, Google has introduced Team Drives, which can make files available to everyone at the domain level, instead of individual owners which then have to grant access to other colleagues. Hangouts have also been enhanced, making it easier to dial into meeting and record meetings and save the recording to Drive.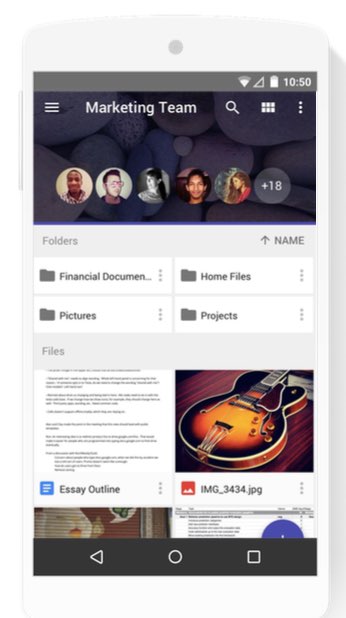 At the organizational level, G Suite will allow administrations to configure Springboard, Google's new cross application search feature, to search not just G Suite applications, but also 3rd party content as well.
Summary
While G Suite provides a few nice new features, it seems more like a point release than a product worthy of a complete name change. For a company with such an image of innovation (Google Glass, self driving cars, AI winning Go, etc) I'm disappointed that they have not seized more of a leadership role in redefining the way employees work.
- Google has access to so much content and context via email, calendar, maps, photos, videos and docs, and such advanced AI algorithms and search features, that I'd like to see them pushing the boundaries of the way people work together in more innovative ways. For example, on our phones Google Now is an incredibly powerful personal assistant, often surfacing information proactively, I'd like to see a similar level of automation within G Suite. I'd like to see Google using their AI capabilities to automate many of the common and repetitive tasks that employees do everyday.
- G Suite does not offer anything new in the way of project/task management. Products like Google Keep do not offer the functionality that Microsoft OneNote, Wunderlist and Planner provide.
- What is G Suites's enterprise strategy for messaging? While Google Hangouts is being enhanced, should customers expect to see Enterprise versions of Google's new consumer tools such as Allo, Duo and Spaces?
Conclusion
Current customers will be happy with the new G Suite features, but at this time Constellation Research does not see enough product differentiation to cause Microsoft Office customers to switch.