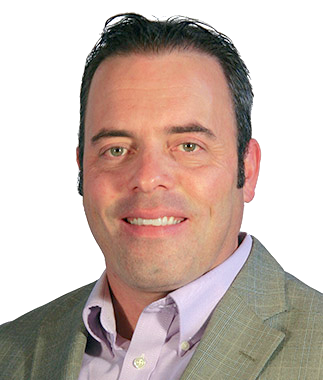 Constellation is pleased to announce the addition of Chris Kanaracus to the research team as managing editor and principal analyst covering breaking developments in enterprise technology.  
Kanaracus will serve as managing editor and principal analyst of Constellation's new Insights service. Insights will deliver Constellation Executive Network members exclusive, daily analysis of breaking news across Constellation's eight business research themes, leveraging the deep domain knowledge of Constellation's entire roster of analysts. Constellation's new Insights product is planned for general availability in late Q4, 2015.
The addition of Kanaracus signals Constellation's commitment to providing its clients with timely analysis of business and technology news across the enterprise.
"I'm excited to join Constellation Research in a role that leverages my knowledge of the enterprise software industry and experience in high-pressure breaking news organizations," Kanaracus said. "It's an honor to join such a distinguished team of analysts and I look forward to the journey."
Most recently, Kanaracus served as senior editor and research analyst for the Americas' SAP Users' Group, which has more than 50,000 members. Prior to his role at ASUG, Kanaracus spent seven years covering the enterprise software industry for IDG News Service, where he frequently broke exclusive stories with a focus on end-customer issues. Kanaracus has also held various managerial and reporting roles at newspapers in New England since 1998.
"Chris has been at the forefront of advocating for clients on buy-side enterprise issues.  Our clients are excited to have his sharp wit, fast response, and hard hitting insights as part of their membership to Constellation's Executive Network," said R "Ray" Wang, Principal Analyst and CEO of Constellation, "More importantly, we're excited to boost our longitudinal research survey capabilities with Chris at the helm."
COORDINATES
Twitter: @chriskanarcus
Profile: https://www.constellationr.com/users/chris-kanaracus
Linkedin:  https://www.linkedin.com/pub/chris-kanaracus/2/a83/674
Geo: Boston, MA
About Constellation Research
Constellation Research is an award winning, Silicon Valley-based research and advisory firm that helps clients navigate tumultuous business environments with disruptive technologies and progressive transformation strategies. Constellation enables forward-thinking visionaries to harness the transformative power of digital technologies to solve tough business problems and advance their careers.  
***
Constellation Research, Constellation SuperNova Awards, Constellation Orbits, Connected Enterprise, Constellation Cosmos, and the Constellation Research logo are trademarks of Constellation Research, Org. All other products and services listed herein are trademarks of their respective companies.
Press Contacts: Contact the Media and Influencers relations team at [email protected] for interviews with analysts.
Sales Contacts: Contact our sales team at [email protected].