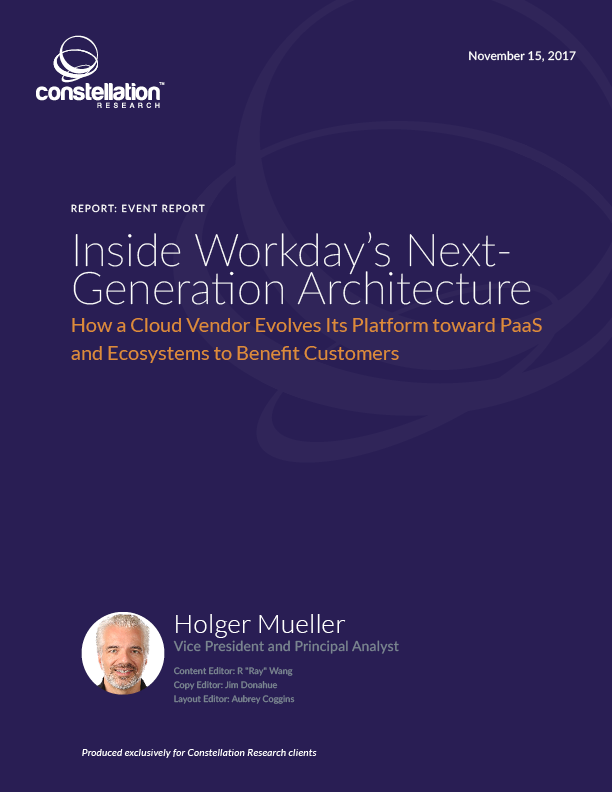 How a Cloud Vendor Evolves its Platform Toward PaaS and Ecosystems to Benefit Customers
Constellation attended Workday's 11th user conference, Workday Rising (Figure 1), held in Chicago, October 9–12, 2017, at the McCormick Place convention center. This year's Workday Rising event achieved record attendance, with 8,500 attendees. Partner interest was high, with a very good show-floor presence.
Workday officially launched its next-generation architecture on public infrastructure-as-a-service (IaaS) platforms (Amazon Web Services) and a new platform-as-a-service (PaaS) product (Workday Cloud Platform). It also gave a first glimpse at Workday Benchmarking, Workday Prism and chatbot support with Workday Talk and Workday Bot.
This event report gives our first insights into the new architecture and platform, commenting on Workday's direction and progress.
Get Access to This Premium Content