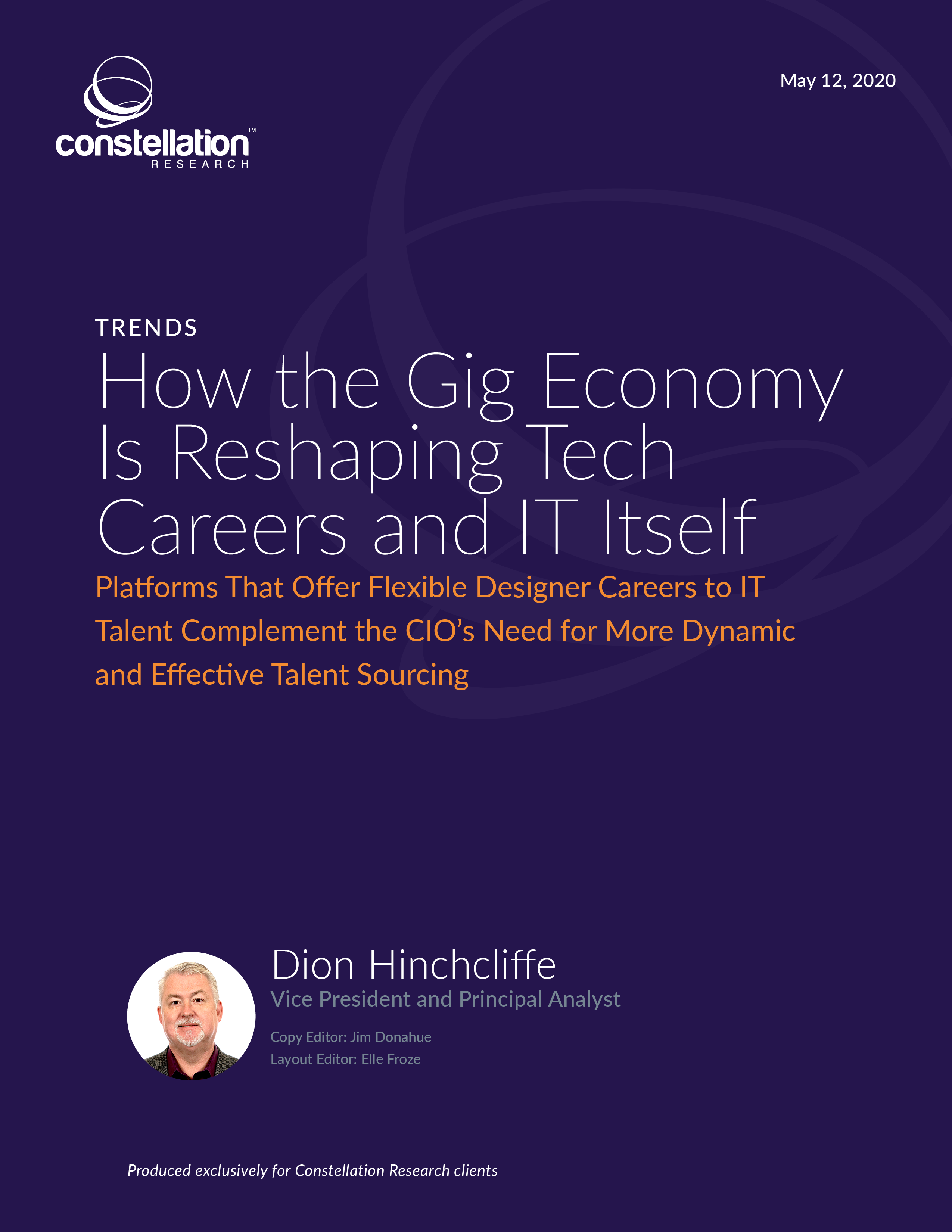 Platforms That Offer Flexible Designer Careers to IT Talent Complement the CIO's Need for More Dynamic and Effective Talent Sourcing
A close examination of gig economy platforms, such as Upwork and Gigster, which enable businesses to hire remote staff on demand via the Internet, and their potential effect on IT employers and IT staffers in particular shows that such solutions offer marked advantages that translate into better employment arrangements for both groups.

An independent analysis of the raw data from several hundred gig economy–staffed IT projects, both large and small, shows that such projects are approximately 30% more productive while also resulting in substantially higher combined tech staff and IT customer satisfaction. 

The data analysis conducted by Constellation Research for this report signals that the traditional information technology (IT) industry should look to new multiproject delivery platforms and practices that are changing the face of development just as cloud computing methods changed the nature of IT operations. 
Get Access to This Premium Content